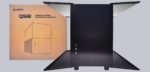 ITX case at its best! Today we test the Lian Li Q58X4 PCIe 4.0 Edition, the new mini-ITX case from Lian Li, which wants to convince with low dimensions and great modularity. Whether this succeeds, we show with a Biostar ITX motherboard in the following Lian Li Q58X4 review.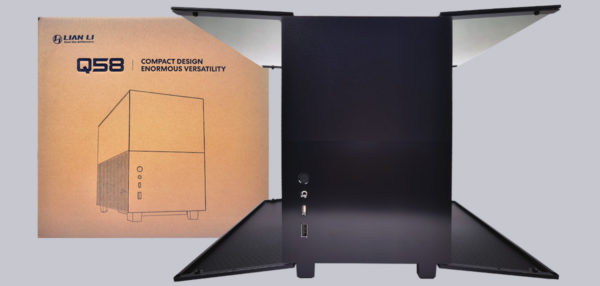 Thanks for the support …
Thanks for the support to Berserkus and the manufacturer Lian Li.
Since its foundation in 1993 in Keelung/Taiwan, Lian Li has been one of the largest manufacturers of aluminum enclosures. Today, the headquarters and the production facilities of Lian Li are still located there. The manufacturer's products are ISO-9001 certified to underline the high quality level.
The Lian Li Q58, in the X4 version tested here, has at review date a price of around 150 Euro.
You can buy the case in 4 different versions: Lian Li Q58X3, Q58X4, Q58W3 and as Q58W4. The only differences are the color and the PCIe riser cable used. X stands for black, W for white and the final digit 3 stands for PCIe 3.0 riser cable, 4 for PCIe 4.0. The cases also differ in price, because the cases with a PCIe 4.0 riser cable are about 30 Euro more expensive. However, if you take a closer look in the stores, you'll find PCIe 4.0 riser cables starting at about 80 Euro. PCIe 3.0 riser cables are much cheaper here, so the surcharge is completely reasonable.
Here you can order the Lian Li Q58 at a reasonable price.
The delivery of the Lian Li Q58 …
The case is delivered in a neutral very sturdy outer packaging, …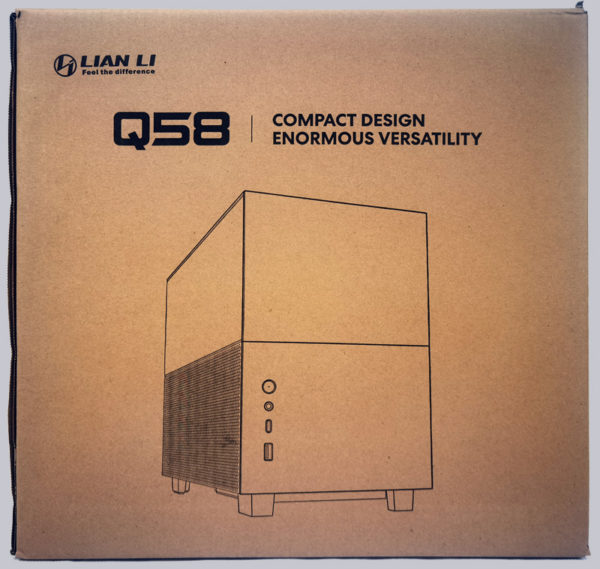 … to well protect the high quality housing during transportation.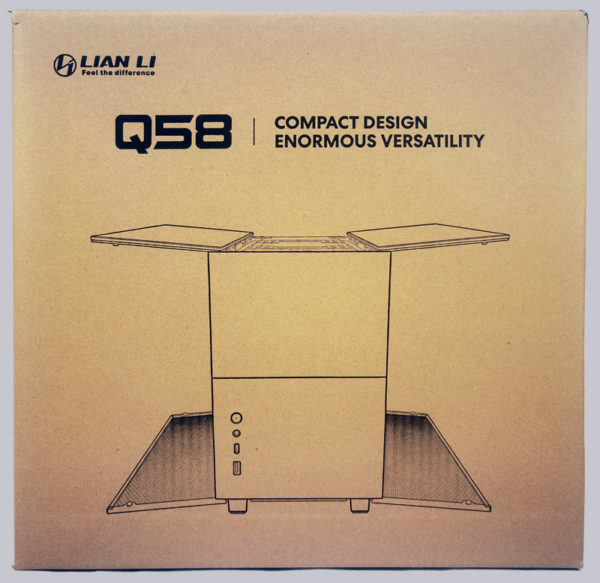 When opening the case, the first thing you see is Lian Li's usual white box with the accessories. Lian Li does not just put them inside the case so that they do not fly around during transport. That is already solved very well. The case itself is also very well protected by the thick polystyrene frame.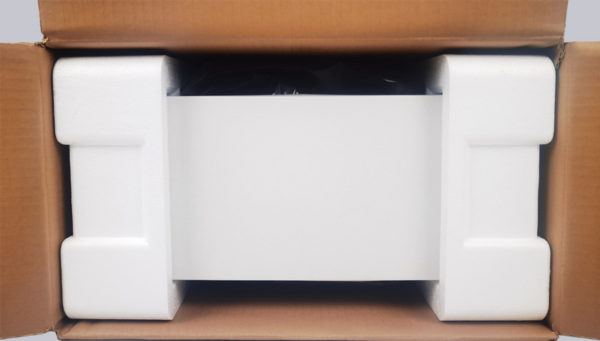 This is included in the delivery package …
A small box containing all sorts of accessories is included. You will find the necessary screws, a mounting plate for installing a 3.5″ HDD and an ATX power supply.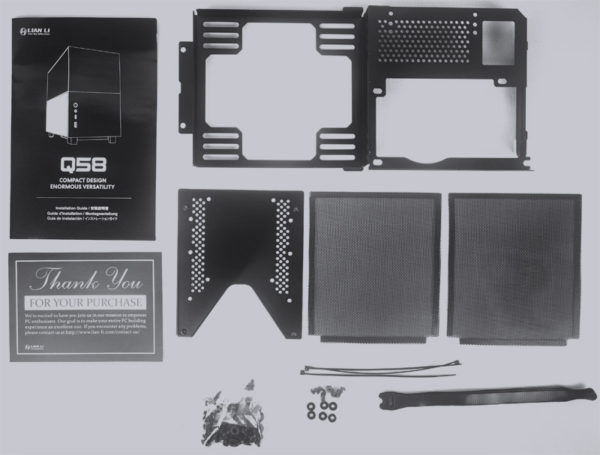 Also included are the really necessary assembly instructions, which are very comprehensive and should definitely be read before assembly.
Lian Li Q58X4 ITX Gehäuse technical specifications …