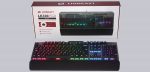 Practical testing …
For practical testing, the LK300 was tested over several days on a gaming PC, used for JAVA programming and is currently being used to write this test report.
The Cherry MX Brown keys work perfectly. The relatively long switching distance and high switching resistance are a little annoying when typing frequently and especially quickly in the ten-finger system. The hands actually tire a little faster than with a high-quality Office Cherry keyboard. Apart from that, the keys are extremely precise with very good haptic feedback. Even if the blue switches don't click, a mechanical keyboard is of course never as quiet as an office keyboard. The N-Key rollover was tested several times with up to 10 different keys, not a single keystroke was not registered.
The palm rest is relatively hard, a slightly better padding would be desirable. However, it fulfills its purpose well, with the support it was much longer possible to use the keyboard before the first signs of fatigue occurred on the wrists. The fixing with the magnets first gives a somewhat "wobbly" impression, but the magnets are strong enough, so that the pad didn't slip inadvertently once.
Unfortunately, the macro keys are very close behind the F-keys, which in hectic situations quickly leads to them being accidentally pressed. A slightly larger distance between the keys would have made sense.
The RGB illumination of the keys is very good. The maximum brightness is excellent and the backlight of the individual keys is almost uniform. Only with the number keys of the main block and the punctuation marks the lower symbols are illuminated somewhat weaker than the upper ones, but there is hardly an RGB keyboard that does this better. Here you can see the slightly uneven illumination of the punctuation marks.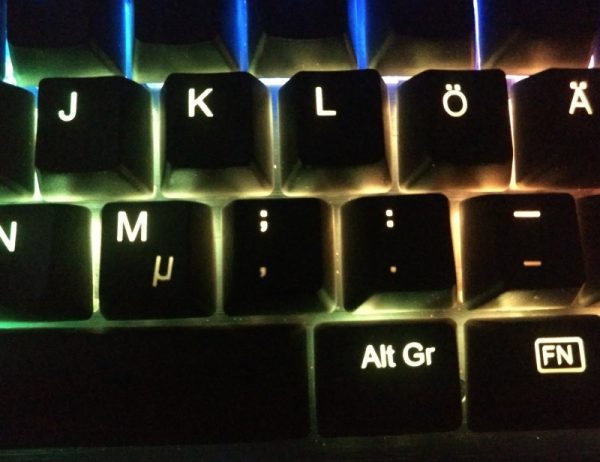 Here you can see the slightly uneven illumination of the number keys.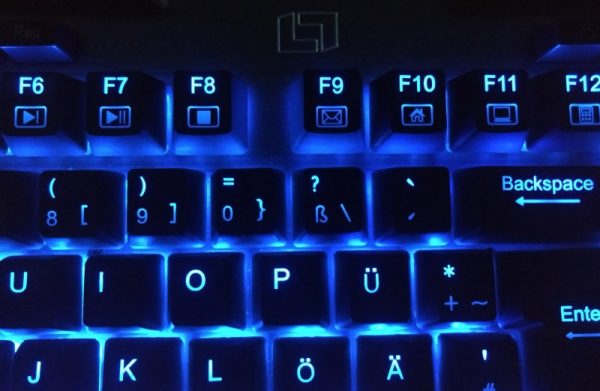 You can choose between 14 different, partly interactive lighting programs or switch between them by pressing a button. For different programs (e.g. fixed) the different basic colours are also available. Here you can see some of the possible effects:
Everything pretty colorful 🙂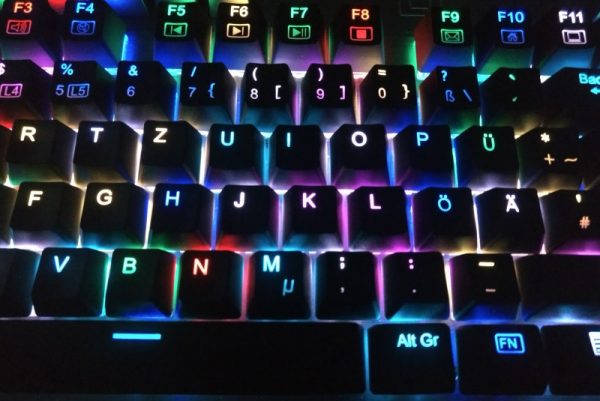 The Lioncast LK300 RGB Pro offers good brightness and illumination.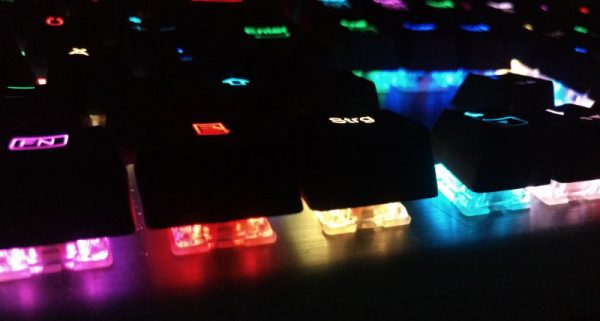 You can adjust the brightness.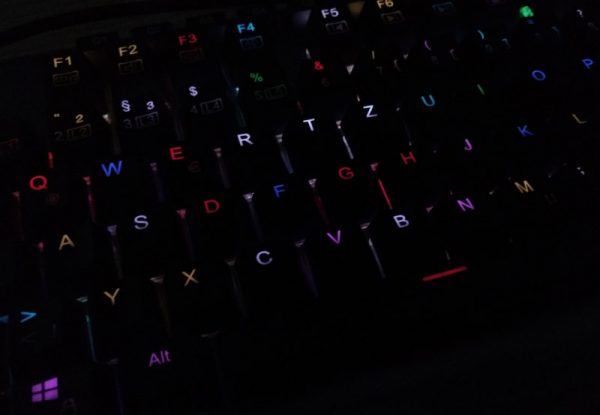 The Lioncast LK300 RGB Pro offers numerous color animation effects.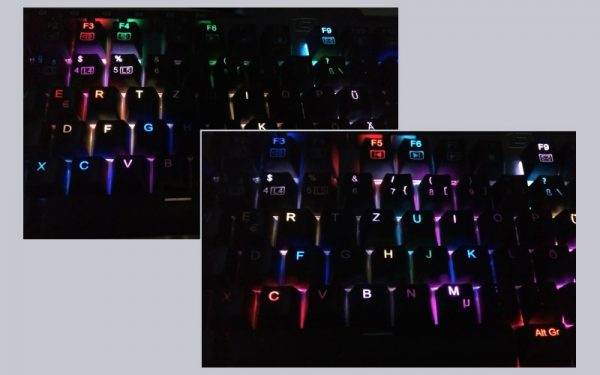 It offers a very beautiful, even illumination.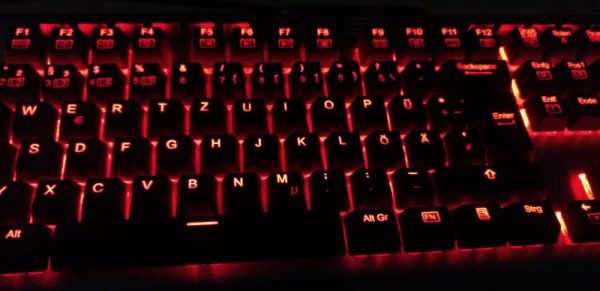 But it doesn't have to be colored, because you can also choose a white illumination.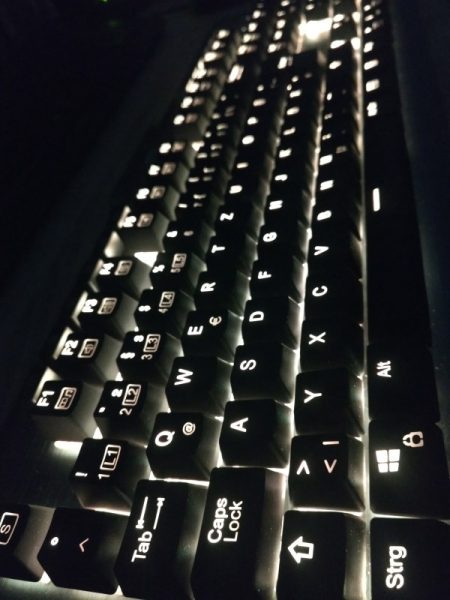 Lioncast LK300 RGB Pro Result and general impression …