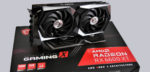 Layout, design and features …
After unpacking, we first see the 2 fans with the MSI dragon logos. The design is otherwise rather simple in black/silver, which can be combined very flexibly.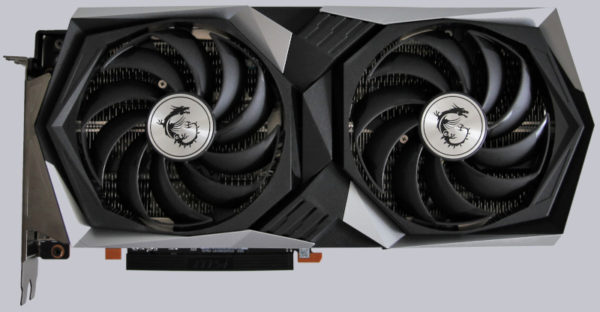 The edge can still boast an "MSI" logo, which will also be illuminated. We see an 8-pin PCI-e power connector. The cooling fins and the rear fan protrude a bit beyond the board, but MSI has extended the backplate accordingly, so it still looks coherent. The power connector is not located at the end of the card, but rather in the rear third.


The backplate is really very chic and rounds off the black/silver design skillfully. The dragon is also immortalized here, although unfortunately only printed and not illuminated.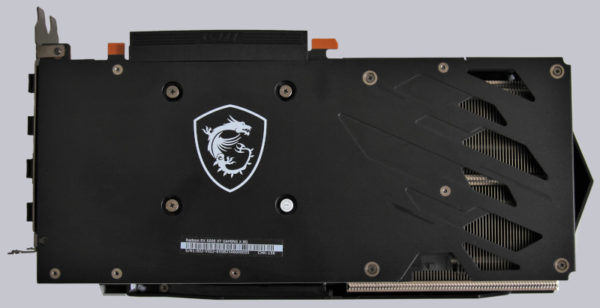 From the front, all four MonitorConnection (1x HDMI and 3x Display Port) are equipped with protective caps.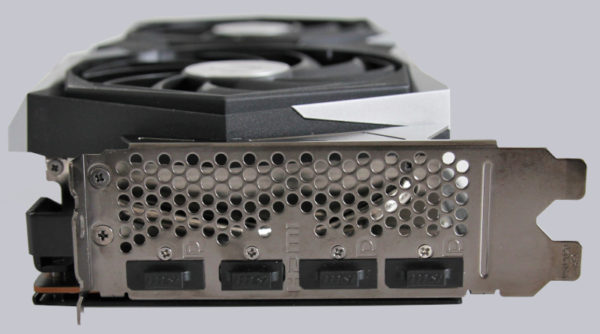 That brings us to the end of our little hardware tour. But the MSI Radeon RX 6600 XT Gaming X 8G has even more to offer. Namely the …
Software …
MSI also offers the driver for download on their website, but it is the standard AMD driver, which is why we download the latest version (Adrenalin 2020 Edition 21.8.2 at the time of testing) directly from AMD.
We download the MSI Center from MSI. After the installation, we get an overview of the various functions on the first page in the "Dashboard"….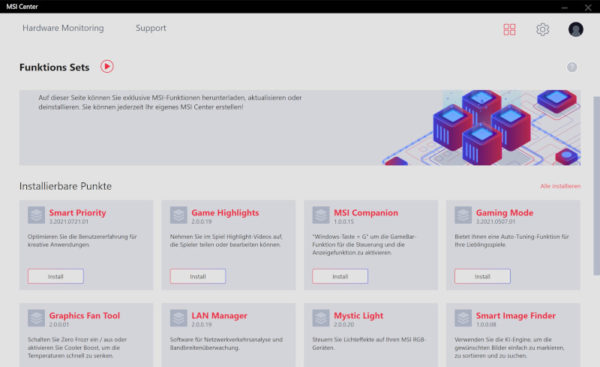 … but they have to be installed individually. Here we also download "Mystic Light" to be able to control the lighting.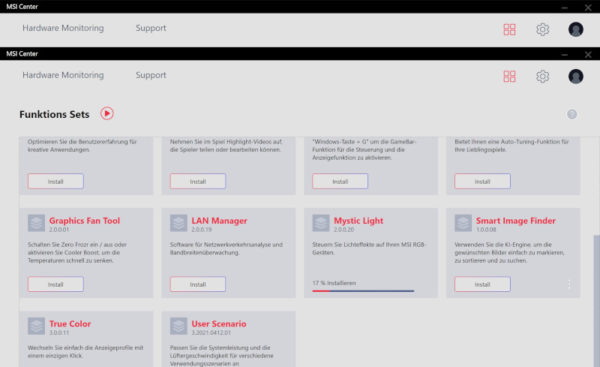 We can read out the most important "telemetry data" of the graphics card via the "Hardware Monitoring" function.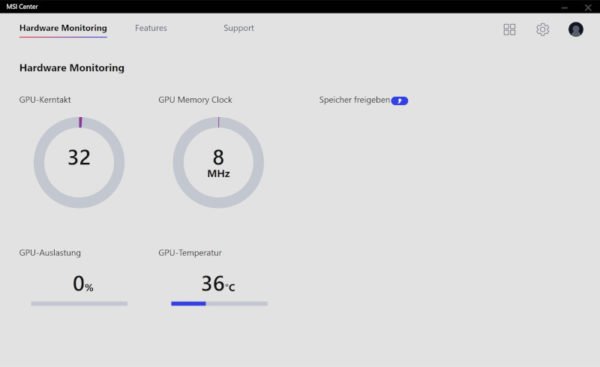 After the download is complete, we'll also take a look at "Mystic Light", which allows us to control the illumination of the MSI logo.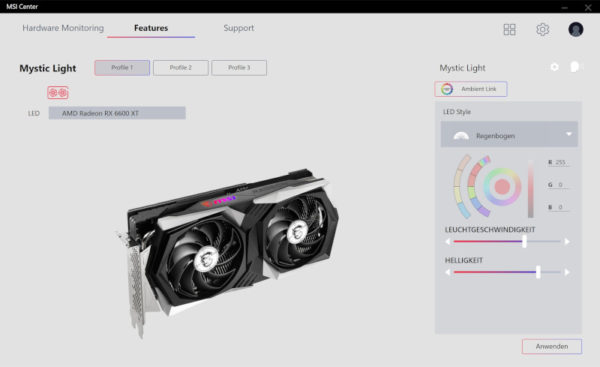 As old RGB veterans, we find a good selection of common effects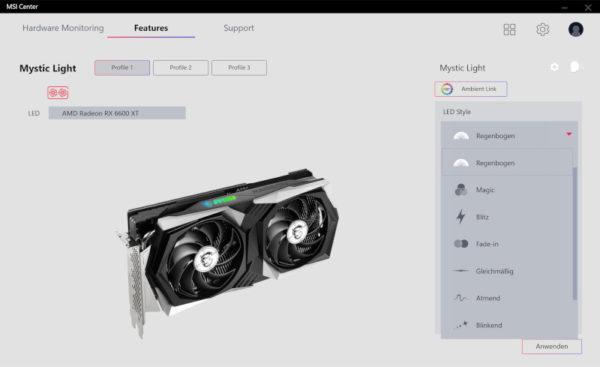 Finally, let's take a look at GPU-Z. Here we have an overview of all the key data. It is interesting to see that the 6600XT is actually only connected via 8 PCIe lanes, and thus is only addressed with full bandwidth in mainboards with PCIe 4.0. However, owners of a motherboard with PCIe 3.0 shouldn't worry here: The jump from 16x to 8x is usually accompanied by almost no speed losses – especially not with an upper mid-range graphics card.
The memory connection is also rather narrow with 128bit, but the Infinity Cache introduced with the RDNA2 graphics architecture is used here to compensate for this.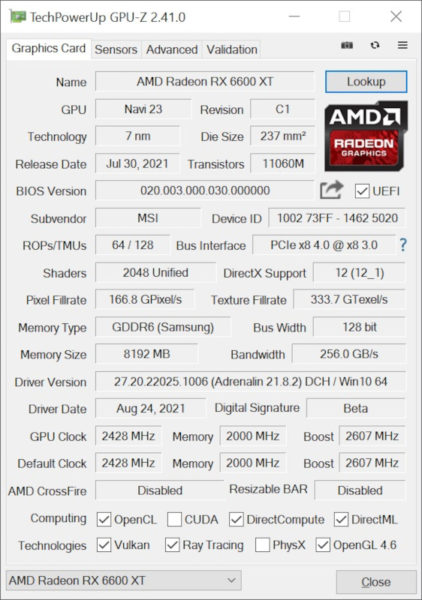 MSI Radeon RX 6600 XT Gaming X 8G graphics card benchmark values and practical testing …