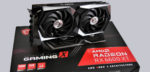 Result and general impression …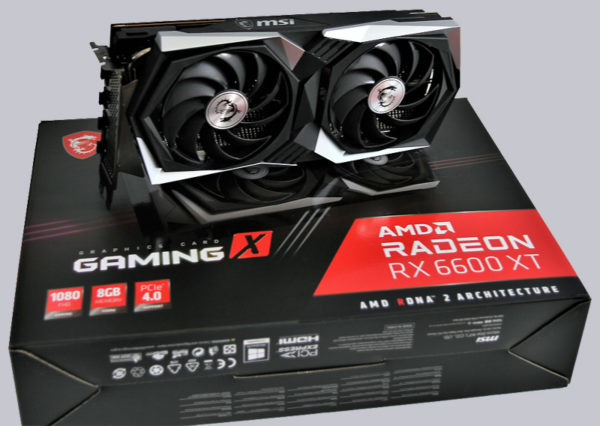 With the MSI Radeon RX 6600 XT Gaming X 8G graphics card, MSI has a solid RX 6600 XT model in their portfolio.
The performance is already convincing in the delivery state with high performance and the well-dimensioned cooling still has the graphics card easily and above all quietly under control.
AMD also hits the bull's eye with the statement that the 6600XT is 10% faster than the 5700XT – the concept of compensating the smaller memory connection with the new Infinity Cache seems to work out perfectly.
If you want, you can make the comparison yourself, as we have recently benchmarked the Sapphire Nitro+ Radeon RX5700 XT 8G SE on the same test system.
We also achieved good overclocking results and even these were not too much for the cooling. Awesome! It is a pity that we could only extend the power limit by 4%, otherwise even more benchmark points would certainly have been possible.
The only downer is the price. The market is still so undersaturated that the AMD Radeon RX 6600 XT is currently sold at prices that you could get high-end cards for a generation before. Nevertheless, if you can't avoid buying a graphics card and can't or don't want to spend even more, the 6600XT is a good choice.
Discuss in our forum and share experiences about the MSI RX 6600 XT …
Here you can order the MSI Radeon RX 6600 XT Gaming X 8G graphics card.
Read on in the hardware test area with several hardware reviews …