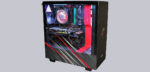 Construction, design and features – inside …
Now let's look at the interior. This presents itself very spacious and the red strut is immediately noticeable. This is used for cable management and at the same time hides one of the two pre-installed LED strips.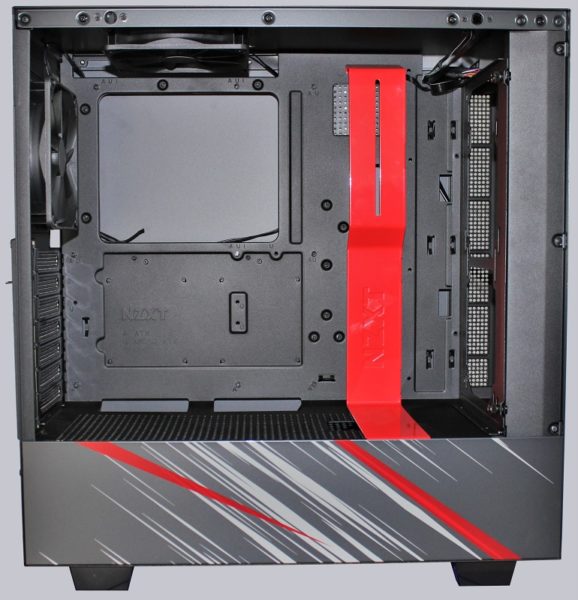 There are generous cutouts under the mainboard for laying cables. In the middle on the right is another feedthrough for the graphics card power supply, which is a really practical idea. The bottom plate is perforated. We will shed light on the reason or our assumptions for this later. For the moment, our first thought was that this would allow us to mount even more 2.5″ drives 😉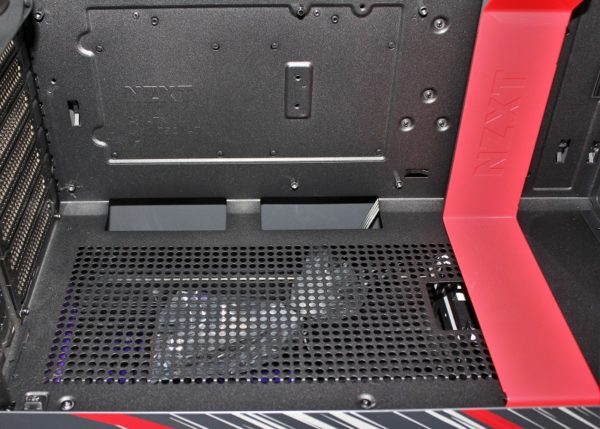 In the rear area we look again at the pre-installed 120mm fan. It is simply black and unfortunately not adjustable in height. NZXT states that a 120mm radiator can be installed here, but we would prefer elongated holes at this point.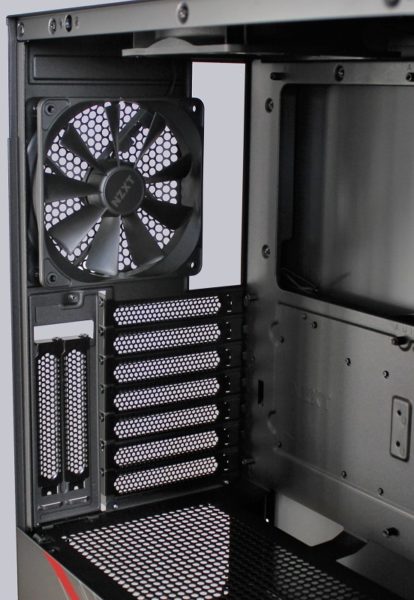 Two 120 / 140mm fans can be installed in the front area. The frame for this can be easily loosened and removed using 2 knurled screws. So you can sometimes do the somewhat fiddly assembly outside of the case. Another great idea. However, the fans only reach the power supply cover and not the bottom of the case.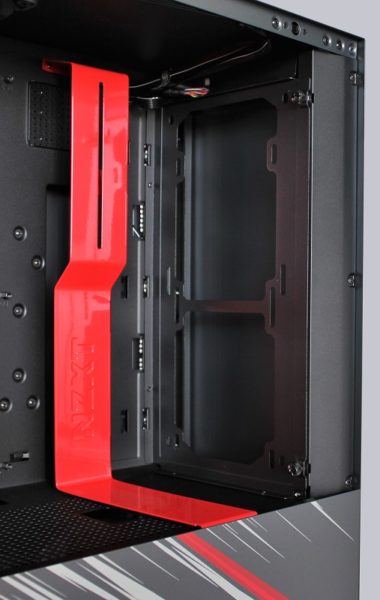 We find the second LED strip in the lid.


The mainboard back has some refinements: NZXT has e.g. Plastic guide rails pre-installed for easy cable routing …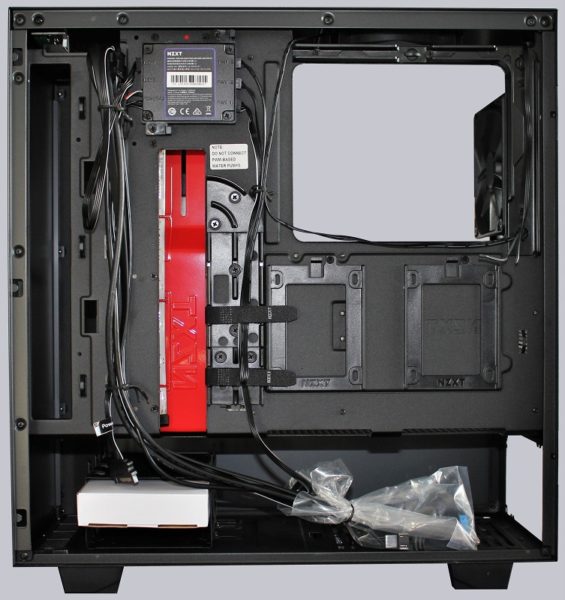 … which we can also see up close here. In addition, we can catch a glimpse of the LED strip behind the red strut from behind.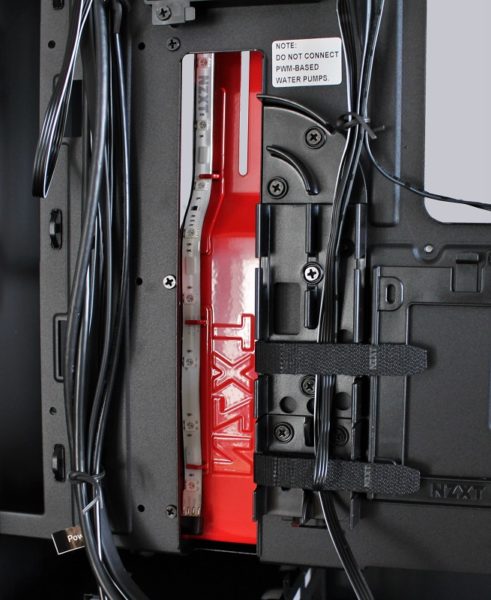 The NZXT Smart Device V2 Controller is pre-assembled, via which two RGB channels and three fan channels can be controlled. And that conveniently via the NZXT CAM software.

At the bottom left is the 3.5″ drive cage. Here we can mount two 3.5″ drives per rail or screw a third one onto the top of the cage. In contrast to similarly designed housings, these are not supplied with fresh air by the front fans. We therefore suspect that this is the reason for the perforated power supply cover.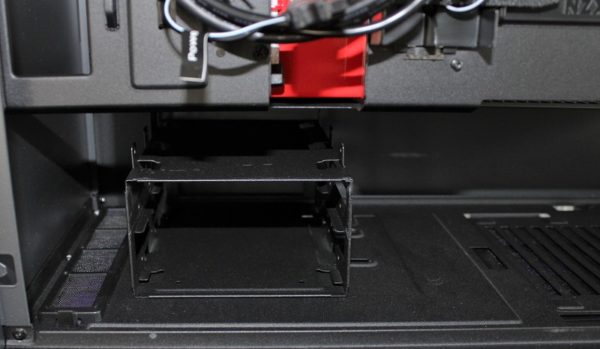 There are no decoupling rubber buffers for the power supply.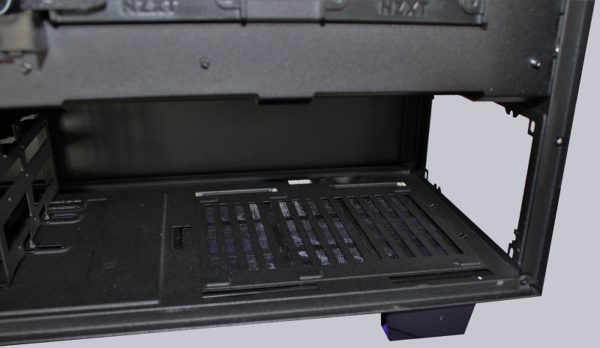 The 2.5″ mounting frames are clipped behind the mainboard and secured with one screw each.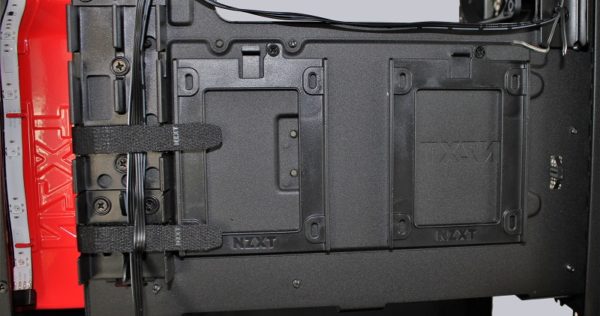 NZXT H510i Phantom Gaming practical testing …