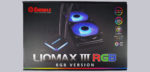 Today we test on OCinside.de the all-in-one water cooling Liqmax III 240 RGB from Enermax. It is technically nearly identical to the recently tested Enermax Liqmax III 120 RGB, the difference is the larger radiator with two fans. We will see how much the difference in size of 240 compared to 120 is noticeable in practice on the same test system.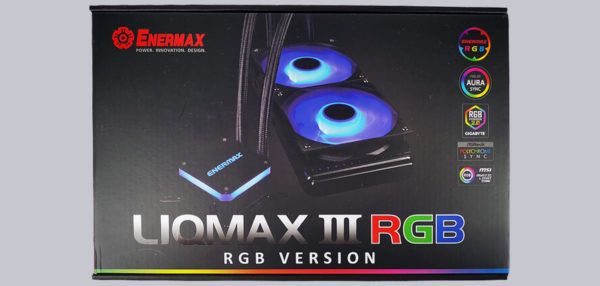 Thanks for the support …
Many thanks for the support to Berserkus and the manufacturer Enermax.
The Enermax Liqmax III 240 RGB AIO has at review date a price of approx. 70 Euro.
Here you can order the Enermax Liqmax III 240 RGB.
Enermax was founded in 1990 in Liuzhou City, China. In the beginning the company only produced power supplies, but already since 1997 the portfolio was extended by enclosures. In the course of the years more and more accessories were added, whether CPU coolers, cases, fans or power supplies, you'll get them from Enermax.
Today we test the Enermax Liqmax III 240 RGB, which is except the size technically nearly identical to the recently tested Enermax Liqmax III 120 RGB. We will see in how far the twice as big radiator and the two RGB illuminated fans differ in performance and if this is the extra cost value.
The delivery of the Enermax AIO …
The packaging of the Enermax Liqmax III 240 RGB is designed in typical Enermax black/red, product pictures decorate the front side …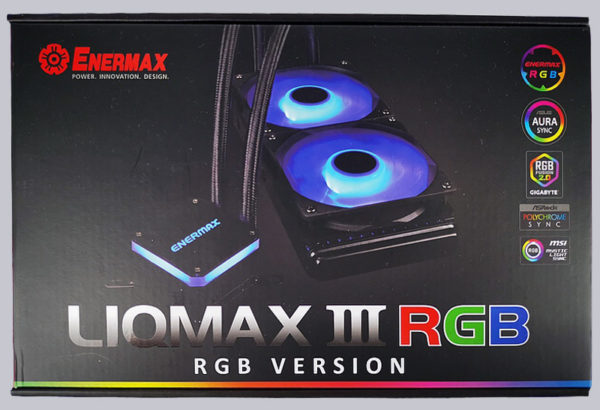 … and the front side panel.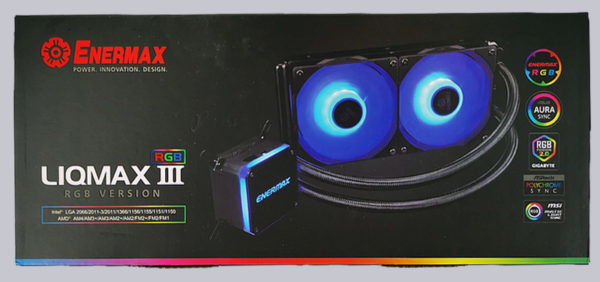 The manufacturer information as well as EAN and UPC codes are located on the right side of the page.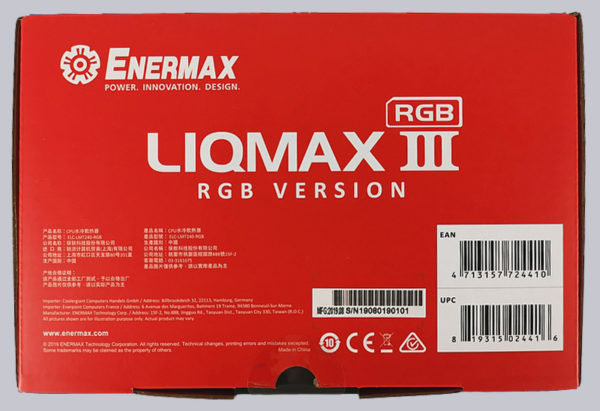 And on the left side there is a technical drawing with all dimensions.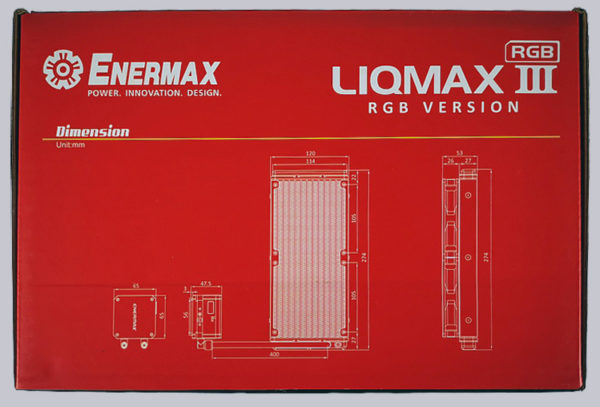 The subpage shows product pictures and some technical details.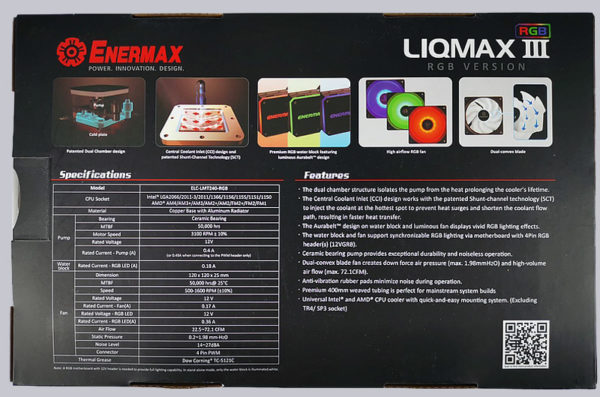 The back provides a short product description in 12 different languages.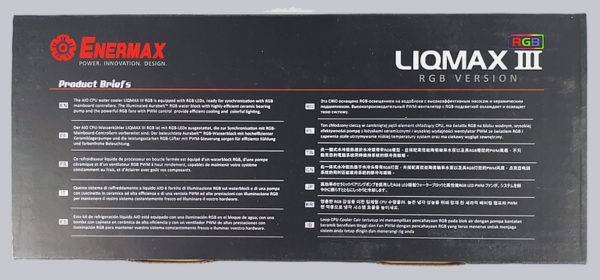 This is included in the delivery package …
The contents of the box are fully visible immediately after opening.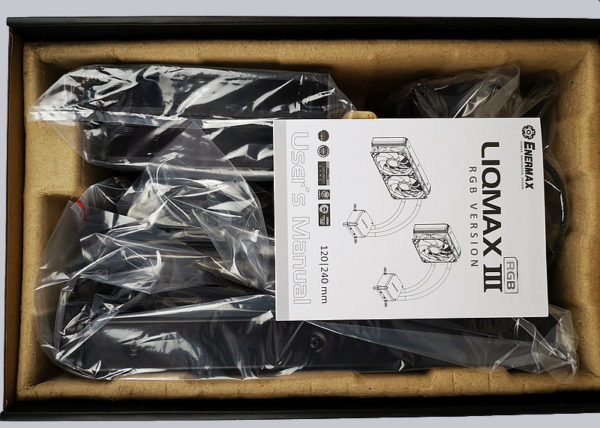 The scope of delivery includes the operating instructions, the two fans and installation material as well as the All in One unit, consisting of pump and radiator.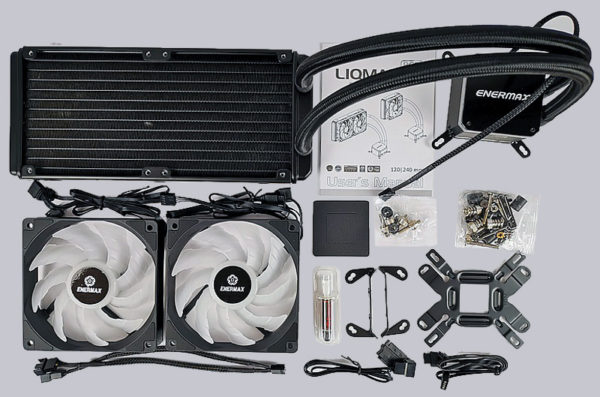 The technical data …