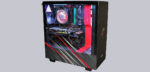 Practical testing …
For the practical test, we installed an ASRock Fatal1ty AB350 Gaming K4 mainboard along with AMD Ryzen 7 1800X incl. Wraith Prism Boxed cooler. The mainboard is not from the Phantom Gaming series, but thanks to the red coloring it can still fit in visually.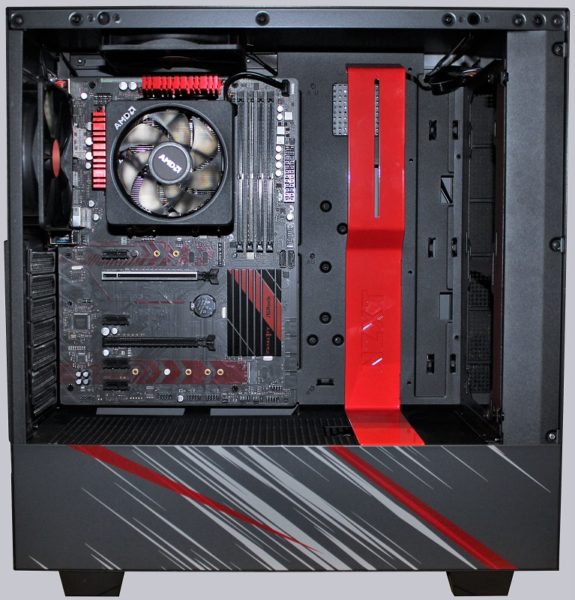 We install a 2.5″ SSD on the back and are impressed by the cable routing, which we can follow very intuitively.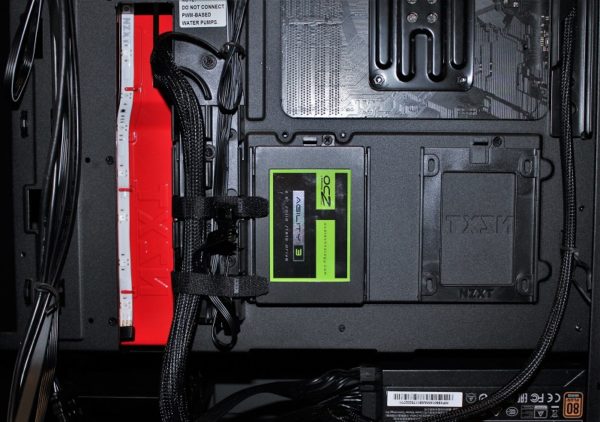 In the lower area there is enough space between the power supply and the 3.5″ drive cage.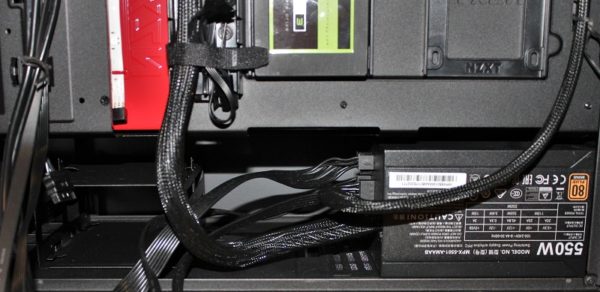 If you don't have a modular power supply unit, you can tie the excess cables together and accommodate them. OK … maybe it looks a bit stuffed anyway 😉 The only drawback – as so often – is the power supply of the 2.5″ drives. The middle connector on the cable harness does not fit so well and we prefer to take the ends.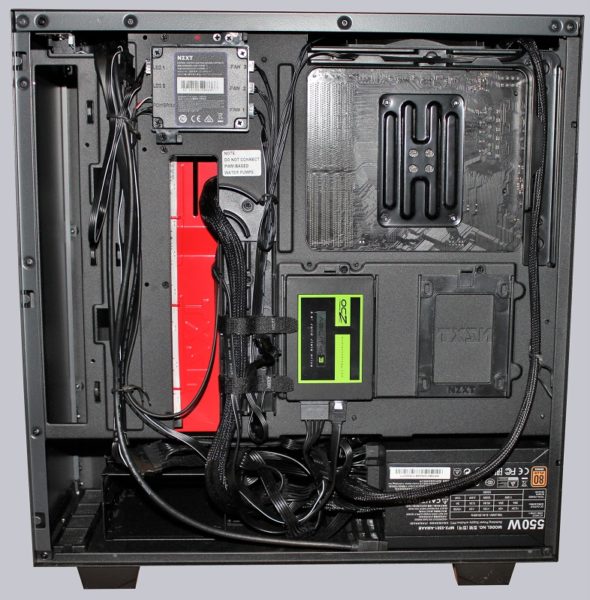 Last but not least, we are building an ASRock Radeon RX 5700 Challenger D 8G OC into the system. We were not disappointed by the extra cable entry for the graphics card power supply, we like it very much.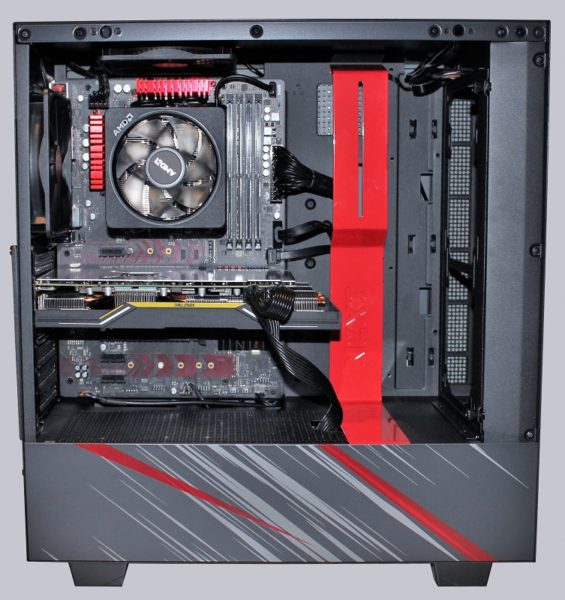 On the software side, of course, we also looked at the NZXT CAM software, with which we want to control the integrated Smart Device V2 controller.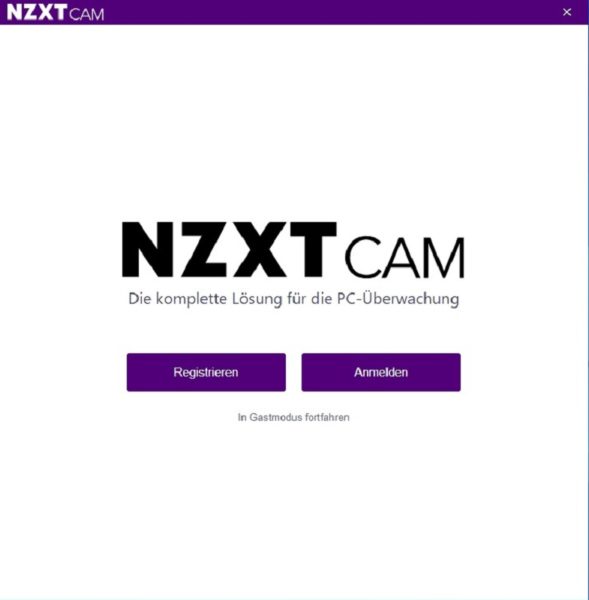 Under the menu item "Lighting" we can find them immediately and can adjust colors and effects.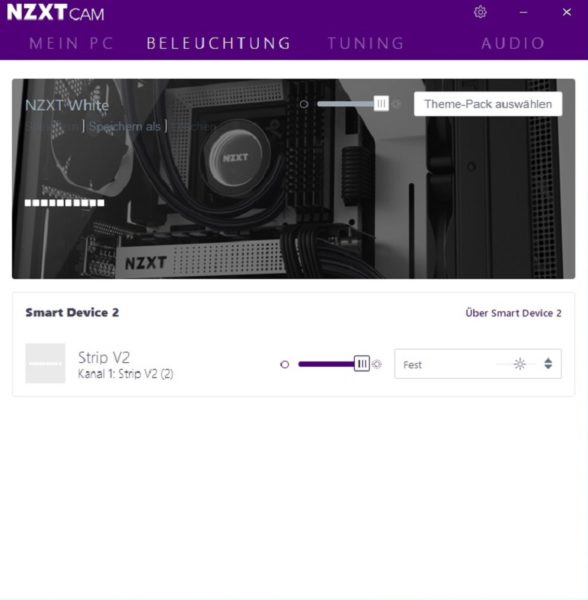 NZXT also delivers some promising themed packages.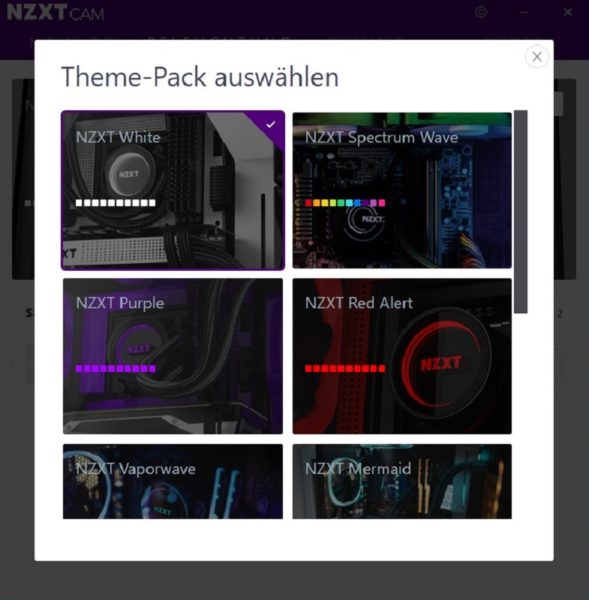 Under the menu item "Tuning" we find the fan control. We get the usual measured values such as temperature and fan speed, but also a noise measurement via the integrated volume sensor.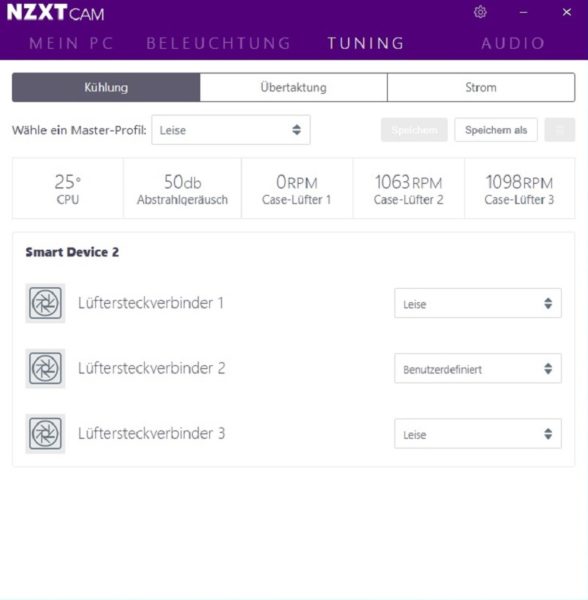 The fan channels can then be individually adjusted very finely.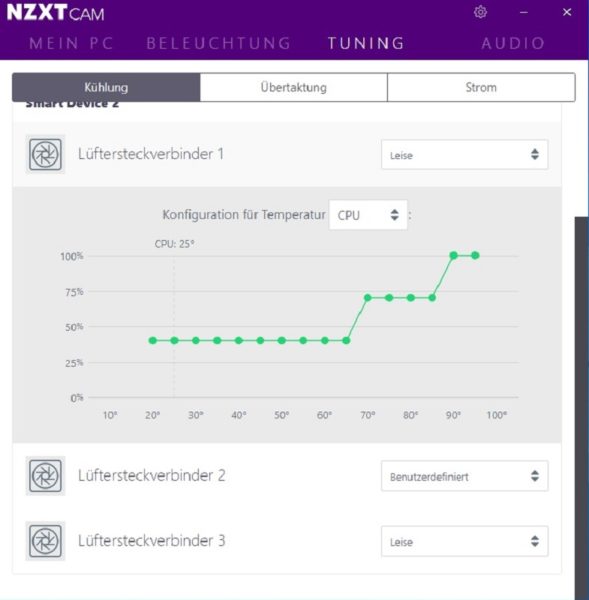 Since we still got yellow as another color with the ASRock Radeon RX 5700 Challenger D 8G OC graphics card, we decided at the end of the test for a subtle white lighting with red / yellow accents by the AMD Wraith Prism cooler.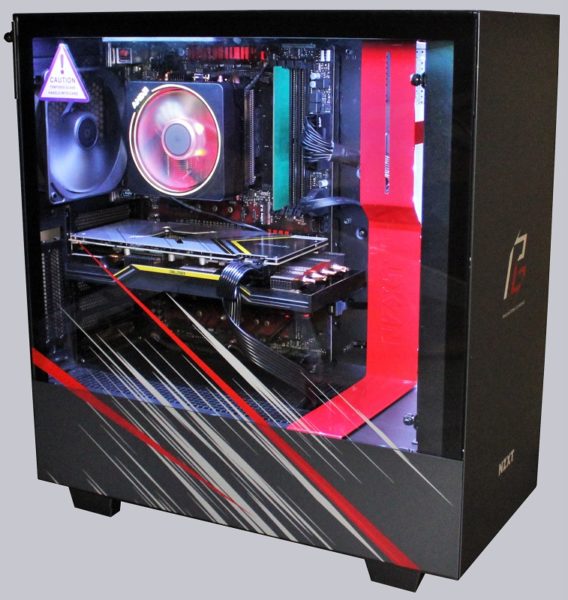 NZXT H510i Phantom Gaming result and general impression …