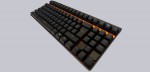 Practical testing …
With the tool AquaKeyTest we test, if the N Key Roll Over works. And it works! All keys can be triggered simultaneously if there are enough fingers.
Let's get to the graphic interface of the driver.
After successful installation, we can start the software and view the V500S graphically. The GUI is in German, but partially (yet?) translated poorly. So you can find the polling rate in the menu "Call key setting". Here are 125, 500 and 1000Hz available.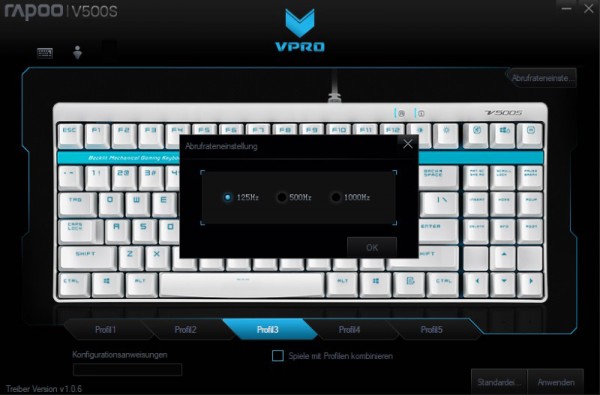 If you select the symbol in the tab, which looks like a little male, the macro programming opens. Here you can add or remove macros. Mouse input can also be embedded in the macro.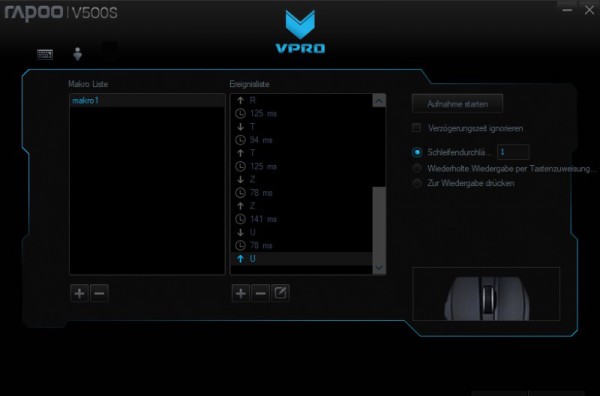 Macros can be assigned to any key, because the V500S offers the possibility to freely configure each key. All you have to do is click on the desired button. Now you can save macros, programs, keyboard shortcuts or even sound files.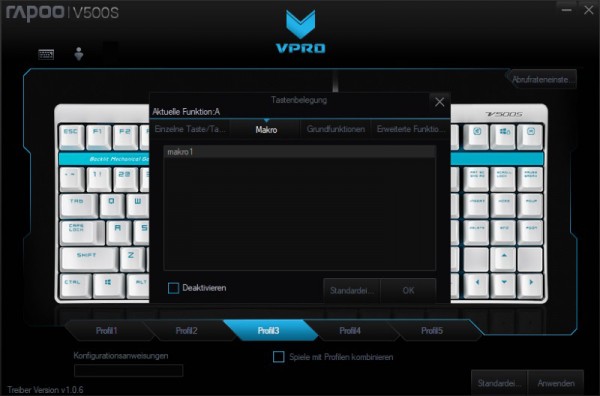 All settings are additionally stored in up to 5 profiles, which in turn can be assigned to different games.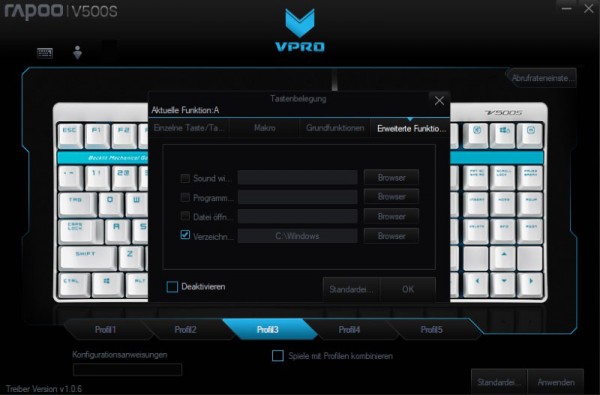 However, the LED settings can not be adjusted via the software. This is done exclusively via the two buttons that have been marked with sun symbols for brightness control.
Rapoo VPRO V500S result and general impression …