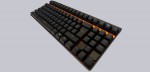 Construction, design and features …
The company Rapoo, based in Shenzhen, is founded in 2002 and has been represented in Germany since 2014 as Rapoo Deutschland GmbH. Rapoo specializes in the manufacture and distribution of computer peripherals, such as mice, keyboards or headsets. What's obvious is that the Rapoo VPRO V500S keyboard does not have a number pad. This is not necessarily needed when playing. However, if you also use the keyboard in everyday life, you will surely miss the number pad quickly. The keyboard is clean and has a high weight of 975 grams. This ensures a secure stand and prevents twisting of the keyboard. As usual with mechanical keyboards, the keys protrude far out of the case.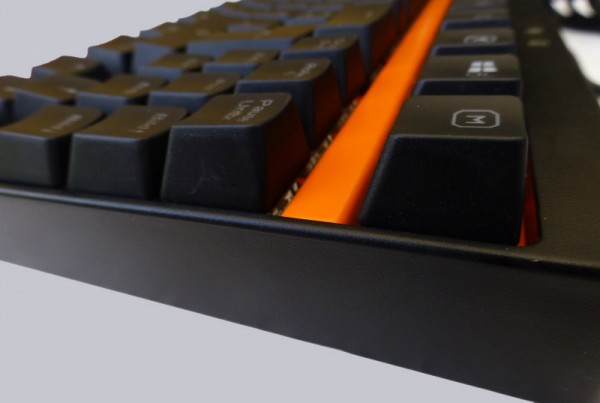 Our sample contains blue microswitches labeled directly by Rapoo. The blue switches are characterized by an acoustic and mechanical feedback. The pressure point is very pleasant and the feedback is great, but the keyboard is very loud. Already at 60 grams of pressure the switches trigger audibly and noticeably. Here is a look at the switches.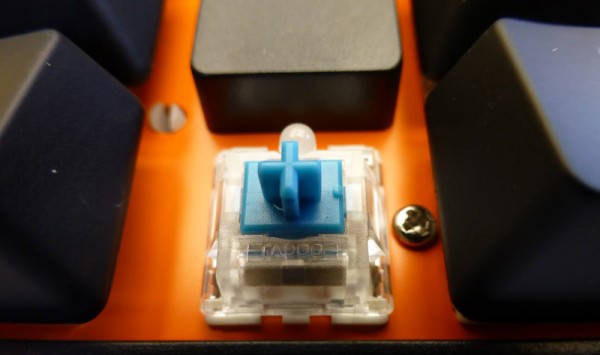 On the back of the keyboard are 2 feet for height adjustment of the keyboard. This allows the keyboard to be adjusted at an angle.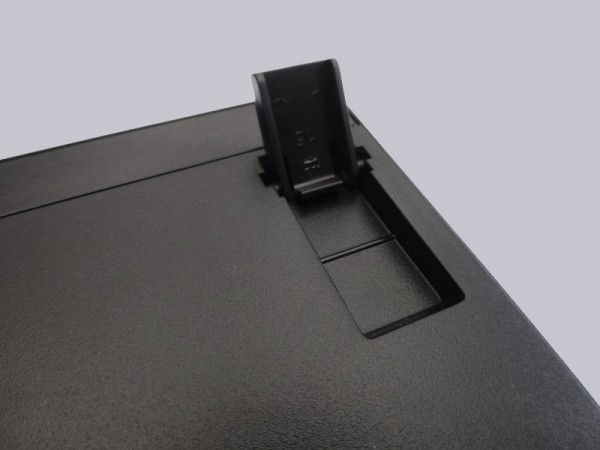 The V500s was equipped in contrast to the predecessor of the V500 with a backlight in orange. The brightness can be adjusted in 5 levels and there are 4 modes to choose from. So you can choose between a permanent backlight, pulsate fast as well as slow or choose to turn on all LEDs at the press of a button. The illumination of the keys is excellent and easy to recognize from every angle.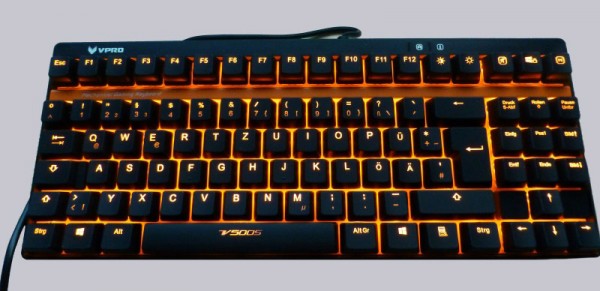 Rapoo VPRO V500S practical testing …