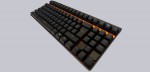 This time we have on OCinside.de another mechanical keyboard to review. Namely the Rapoo VPRO V500S. As always, we hope you enjoy the review.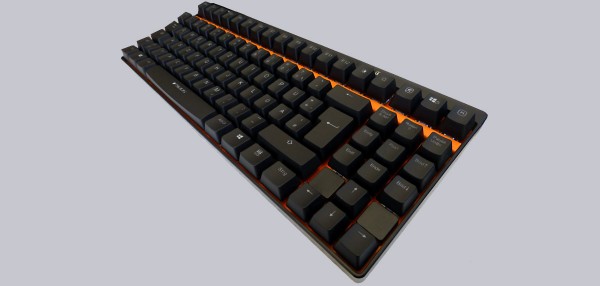 Many thanks for the support …
Thanks for the support to Jamaicaman the manufacturer Rapoo.
The Rapoo VPRO V500S has at review date a price of about 50 Euro.
Here you can buy the Rapoo VPRO V500S keyboard at a reasonable price.
The delivery of the Rapoo VPRO V500S …
The keyboard comes in a small black / blue cardboard box.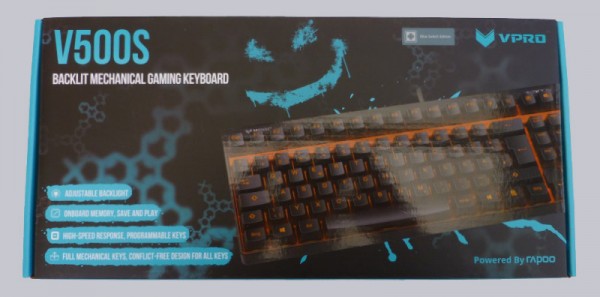 The most important information and technical data can be found on the back of the box.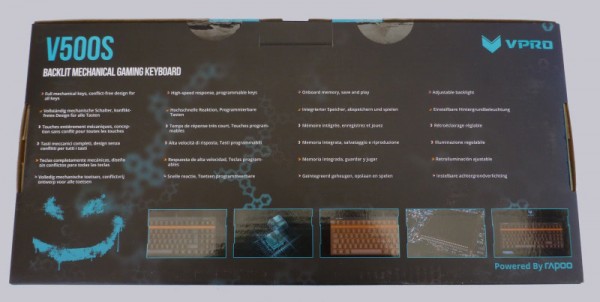 After opening, we look at the film-wrapped keyboard as well as the manual/leaflet.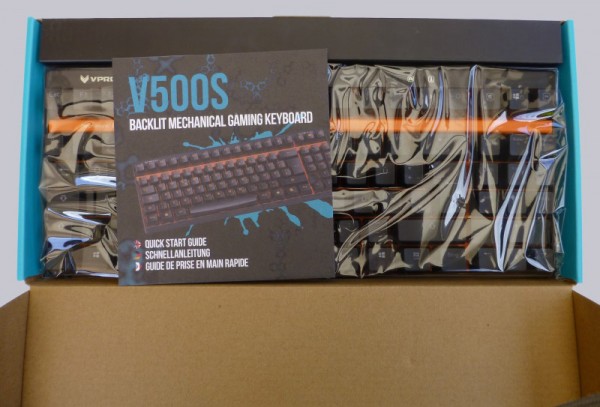 That's it for accessories … no drivers, no gimmicks. Of course, the minimal equipment also contributes to the extremely low price of around 50 Euro.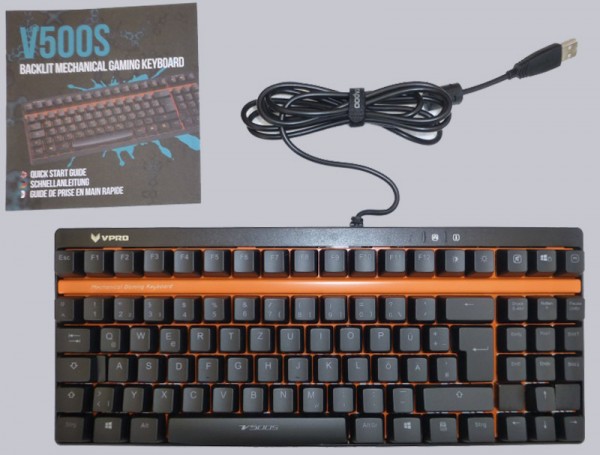 According to the leaflet you should download the software via rapoo.com, where it was not available at the review date.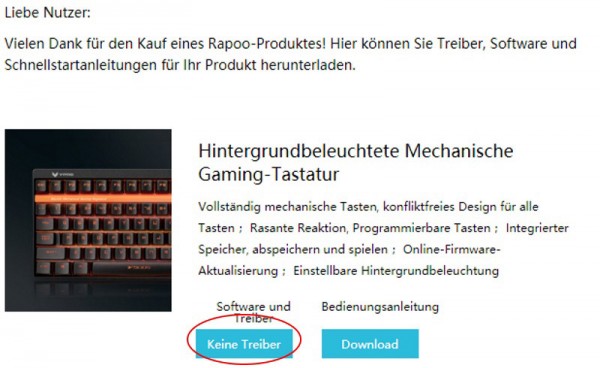 At the time of testing, the driver software was only available on the Chinese site of Rapoo, but fortunately it is now also available on the German Rapoo page.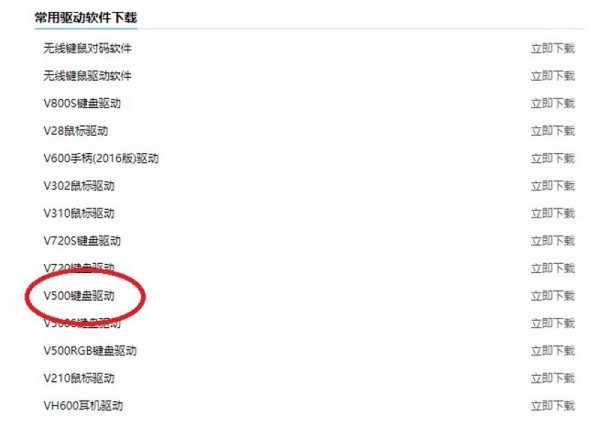 We will have a closer look to the GUI later on.
Now let's take a look at the technical data of the Rapoo VPRO V500S keyboard.
Rapoo VPRO V500S technical specifications …