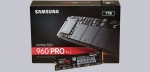 Layout, design and features …
The image shows the front of the Samsung SSD 960 Pro 1TB. You see the label with a few technical data, serial number and the production date.


Under the label are the 3D V-NAND FLASH modules and the Samsung Polaris controller IC that includes also the 1 GB LPDDR3 cache. The sticker usually should not be removed.


An another special sticker is placed on the rear, consisting of a copper layer for a faster heat dissipation.


After we have shown the technical data of the Samsung 960 Pro 1 TB SSD, now we come to the firmware update. On the next page, we also give a few hints about the NVMe installation.
SSD Firmware Update …
The 960 Pro SSD was shipped with the 1B6QCXP7 firmware. No newer firmware for the Samsung 960 Pro SSD was provided at the review date. Usually, you can simply update the SSD by the Samsung magician tool, but you should as always backup important data before starting the firmware update.
The Samsung magician tool unfortunately was not supplied, but it can be downloaded directly from Samsung. With the previous Samsung magician 4.x version, the NMVe SSD is not correctly detected.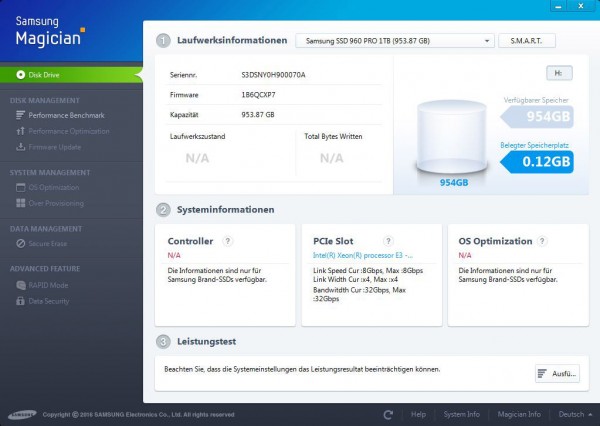 Therefore you should upgrade directly to the latest Samsung magician 5.x, where the PCIe NVMe SSD is immediately recognized. On the main page, you can now see the firmware version and update if necessary. In addition, the Samsung magician tool shows important SSD information such as serial number, SMART data, TBW (important for the manufacturer's warranty), the installed driver and hopefully the correct connection bandwidth.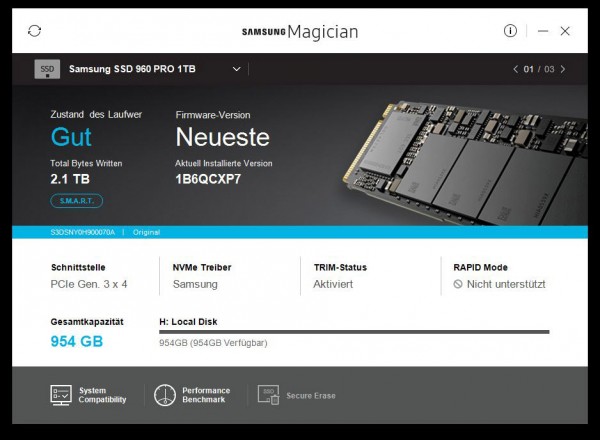 The Samsung magician tool offers also a free Secure Erase tool for the secure deletion of the SSD.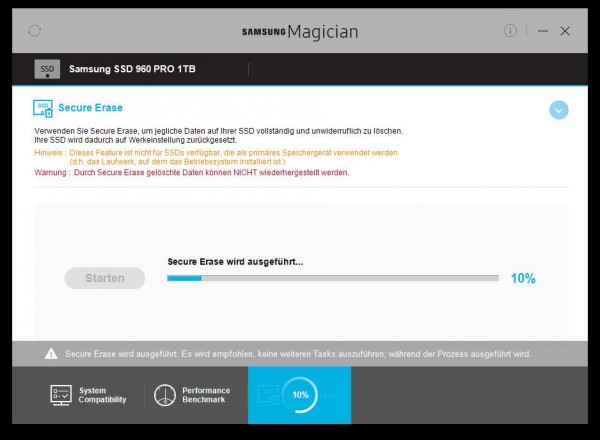 With the Samsung magician tool, you can directly perform a first benchmark.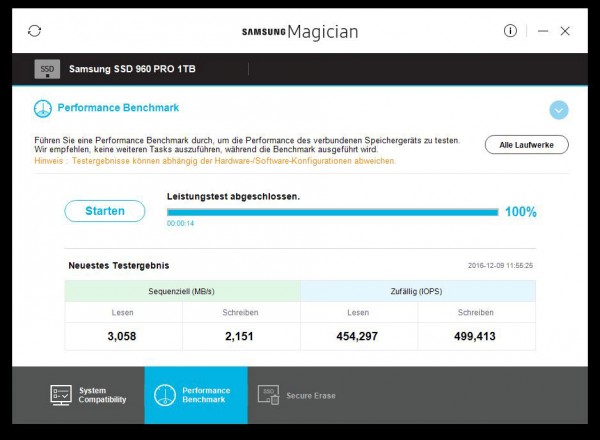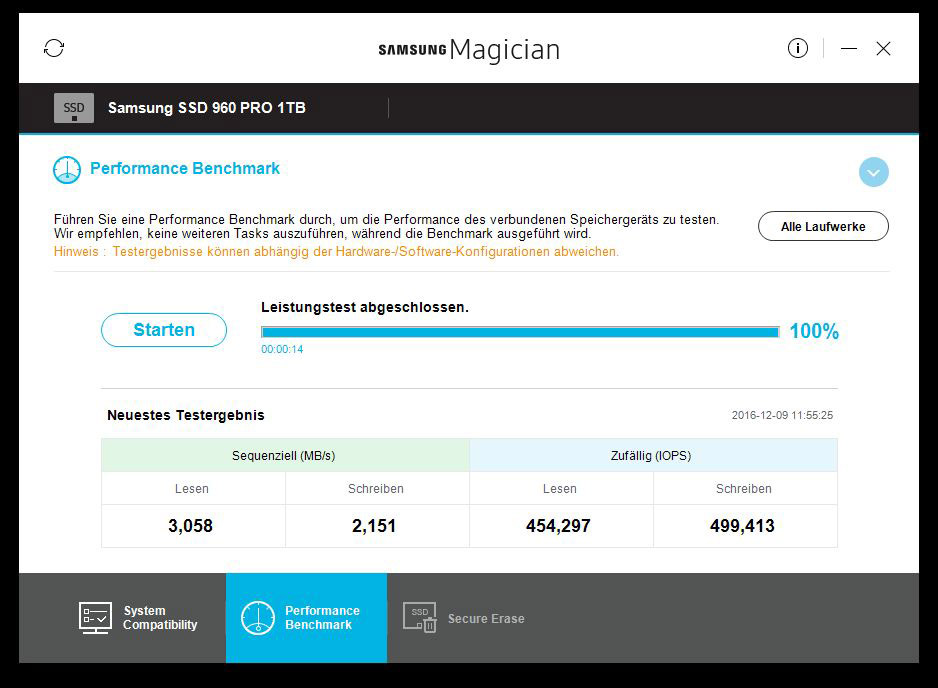 However, SSDs from other manufacturers are not supported in the Samsung magician tool, so you need another tool for each SSD.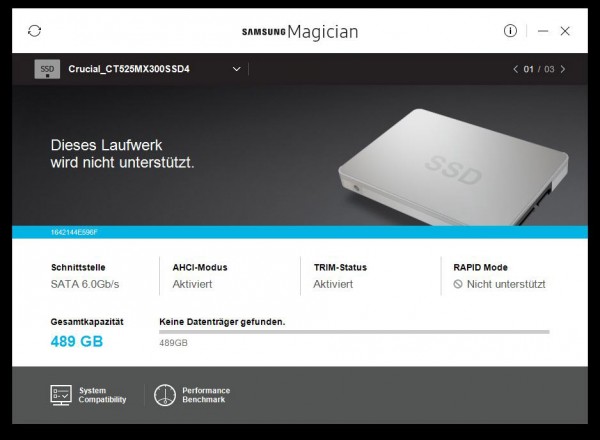 Samsung 960 Pro 1 TB Benchmark values and test results …