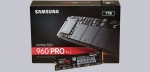 Result and general impression …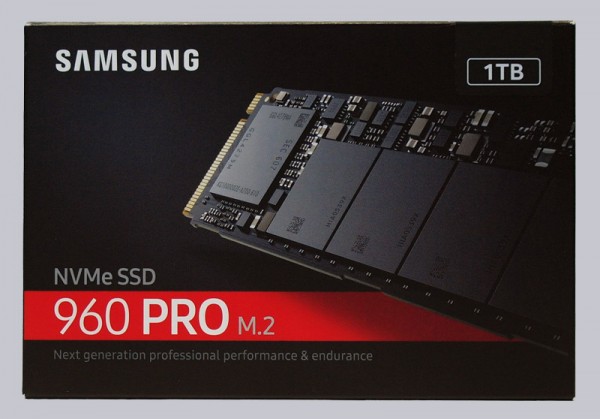 The Samsung 960 Pro 1 TB M.2 NVMe SSD shows what's possible with current PC systems !
The Samsung 960 Pro 1024 GB Solid State Drive with Samsung Polaris controller and Samsung 3D V-NAND MLC reached the highest benchmark results in our tests that is even higher than the enormously fast Intel SSD 750 PCIe 3.0 x4 SSD and a Crucial MX200 SSD RAID array with 2, 3 and 4 SSDs. Just the cooling could be optimised to allow not only long lasting but constant maximum transfer rates.
While the Samsung 960 Pro 1 TB is given with very high 800 TBW (total/tera bytes written), representing 438 GB per day over a period of 5 years. This information is important not only for the warranty, but speaks for a very high durability of the V-NAND cells. Who wants to know more about TBW, finds numerous data and formulas in the JEDEC SSD specifications.
Furthermore the Samsung 960 Pro supports all important features like TRIM, Garbage Collection, SMART and 256-bit AES Encryption, TCG Opal.
All in all the Samsung SSD 960 Pro 1TB M.2 PCIe 3.0 x4 SSD impressed us and with this enormous performance definitely received our Overclocking Dream Award 12/2016 !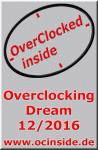 Discuss in our forum and share your experiences about the Samsung 960 Pro …
Here you can buy the Samsung 960 Pro SSD …
Read on in the hardware test area with several hardware reviews …