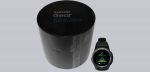 Layout, design and features …
At first glance, the watch looks really massive and large.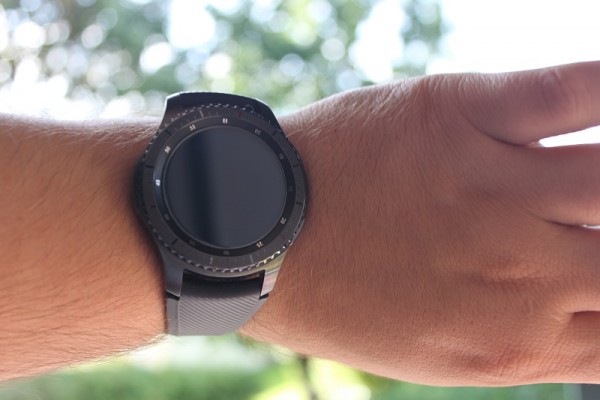 In fact, the watch has a thickness of 1.29 cm. Unfortunately, this is clearly noticeable when wearing short-sleeved clothing. You run the risk of hitting objects with your watch more often than with a watch of normal thickness.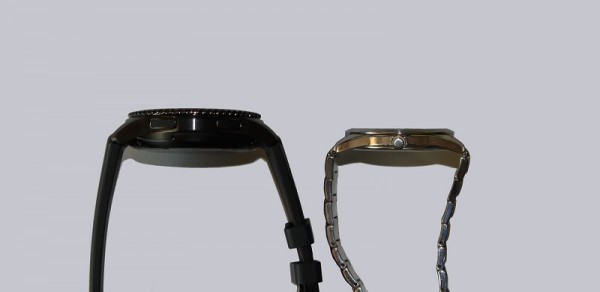 However, this should support the sporty character of the Gear S3 Frontier and, of course, offer space for all the sensors and batteries.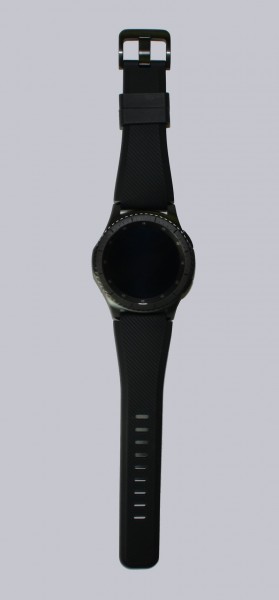 There is a silicone bracelet which should be sufficient for most users. Less susceptible to sweat, it should last longer than a leather bracelet. Changing the bracelet is very easy. Only two small spring mechanisms have to be loosened and a new 22 mm standard bracelet can be used.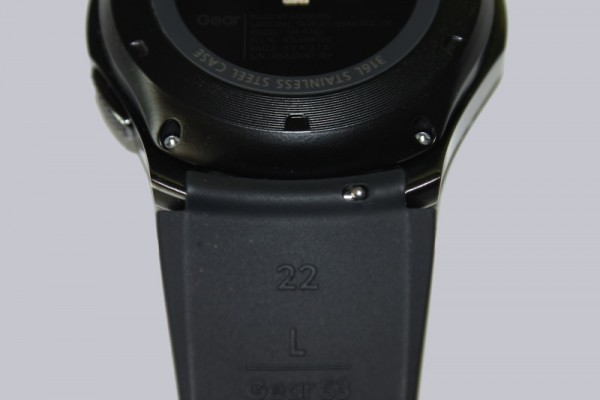 The rotating so-called bezel at the edge of the clock should make the operation even easier if you are not able to use the touchscreen.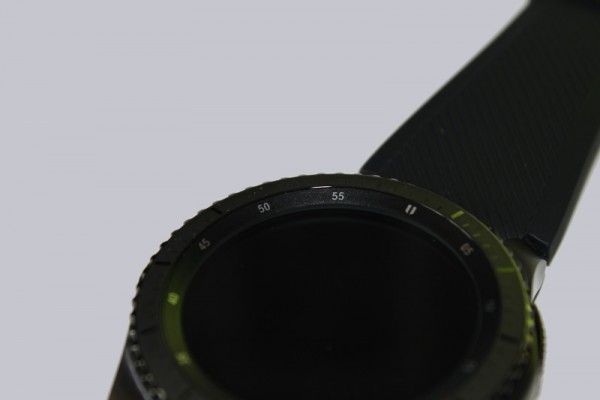 On the left side of the watch there is the speaker.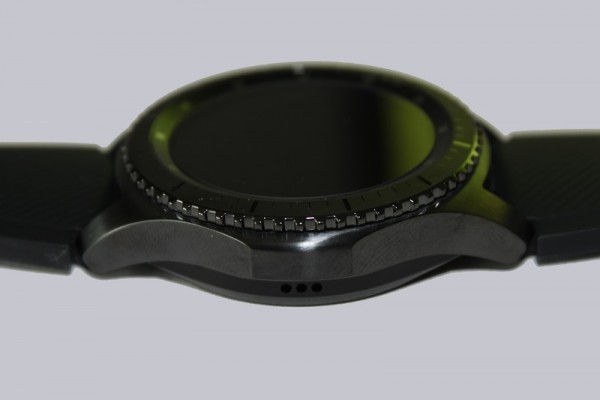 The back of the cardioid provides a clear view of the heart rate monitor with its green light-emitting diodes. This allows you to measure and display your heart rate either in intervals or permanently during training.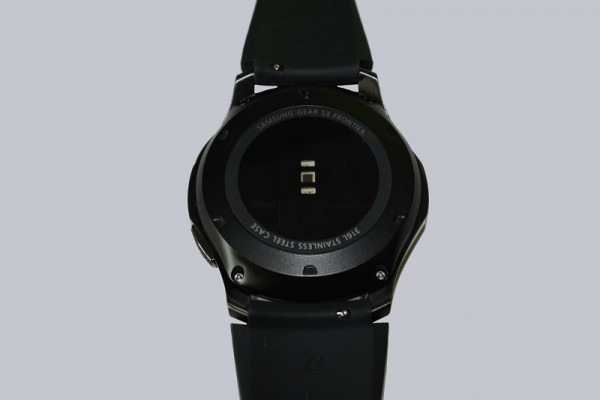 On the right side are the two control buttons and the microphone.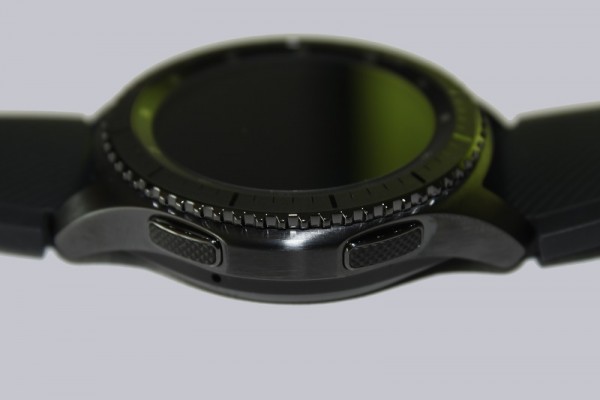 However, we cannot yet see a connection for the charging cable. This is because the watch is inductively charged via the enclosed charging station.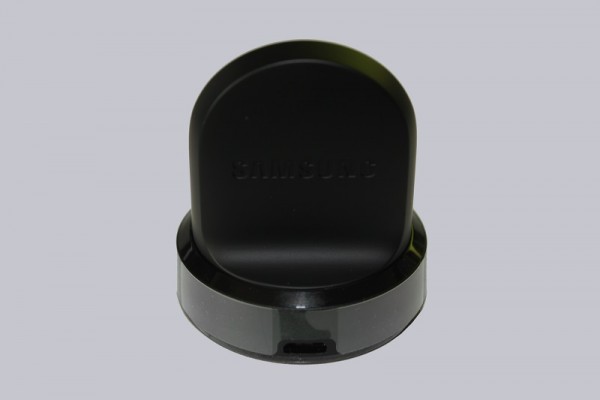 In addition, it is held in position by a magnet …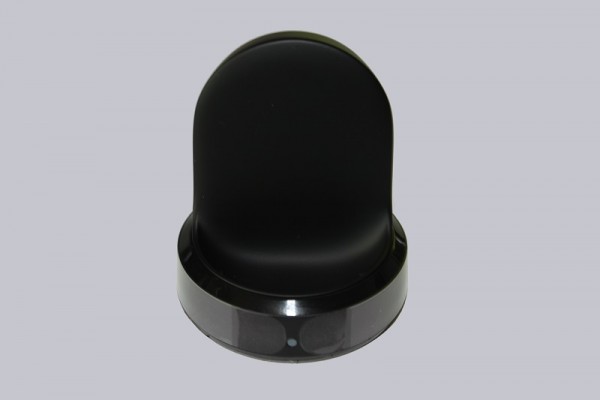 … and is thus reliably stored during the approx. 2.5 hour charging process.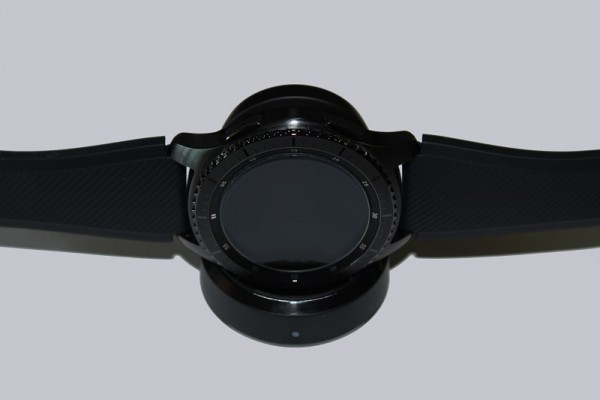 The Samsung Gear S3 Frontier definitely looks good and looks great on any wrist.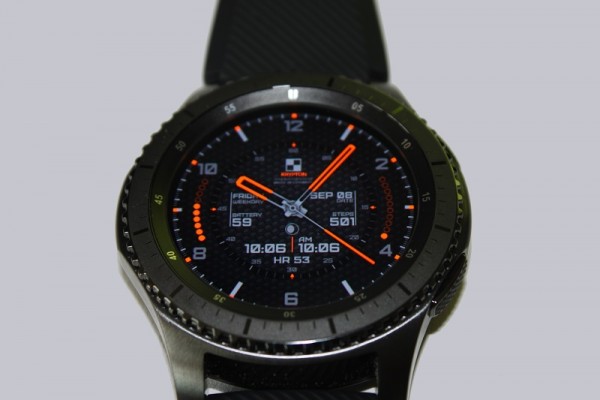 Can the software do such a convincing job?
Samsung Gear S3 Frontier Software …