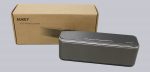 Smartphones and tablets are nowadays an integral part of everyday life. In addition to the usual activities such as writing and reading e-mails and maintaining social media, they are also increasingly taking on the task of a modern jukebox. Powered by the local media library or web radio, the mobile devices usually lack the sound needed to create the right atmosphere. Aukey would like to change this with the SK-S1 Bluetooth loudspeaker and brings a loudspeaker to the market, which offers for mobile devices the necessary platform, in order to heat up also sometime a small celebration. Party pooper or party boy? We find out in this test on OCinside.de!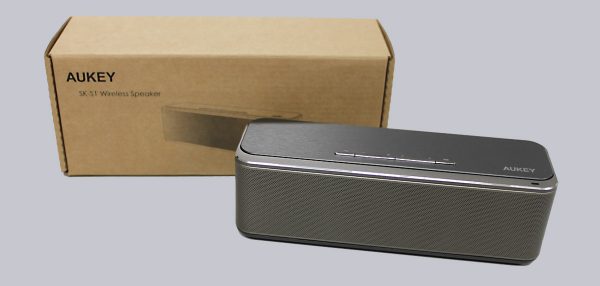 Many thanks for the support …
Many thanks for the support to Marauder25 and Aukey for the quick delivery.
The Aukey SK-S1 Bluetooth speaker has at review date a price of approx. 40 Euro.
Here you can buy the Aukey SK-S1 Bluetooth speaker.
The delivery of the Bluetooth speaker …
The speaker is delivered in this box made of recycled material. Well packaged is of course …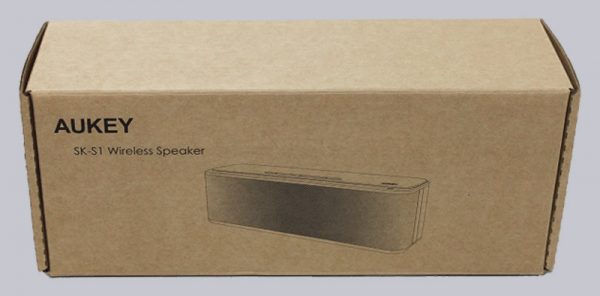 … the speaker included.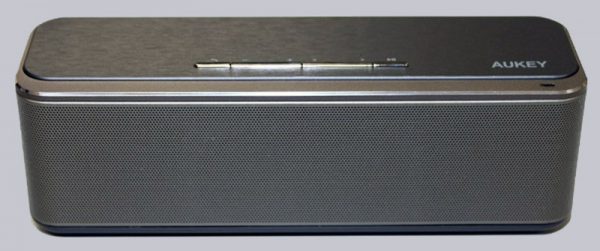 A few days after the review the Aukey SK-S1 speaker is also announced in black, which we've ordered immediately. This is how the black Aukey SK-S1 speaker looks like.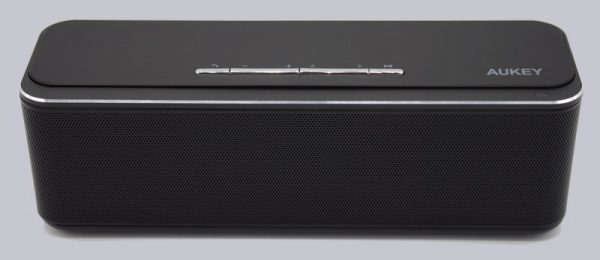 A Micro-USB charging cable and a jack plug 3.5 mm stereo audio cable are also included. Finally, there is the mystical warranty card and a small manual. We'd have everything we need to get the speaker up and running.


But before we do that, let's take a look at the technical details.