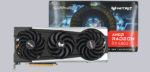 Result and general impression …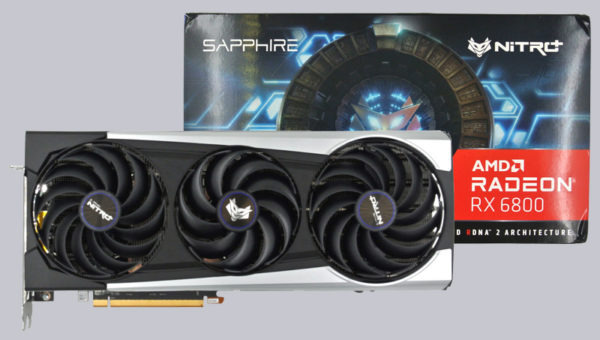 With the Sapphire Nitro+ Radeon RX 6800 16GB, Sapphire has launched a graphics card that is convincing in almost all aspects. The integrated LED lighting looks harmonious and can be adjusted as desired. In addition, the Nitro+ graphics card scores with a very good and especially quiet cooler. If you still have a graphics card from the RDNA1 or Nvidia Pascal generation in your computer, you will find a good performance upgrade here!
The only drawback, if you like, is the enormous size of the very powerful cooler. Here you should check in advance if you can install it in your case. Some MicroATX cases will certainly offer a few centimeters too little space here. In addition, the lack of a USB-C port is a small drawback, although you can get over it.
So, only the price remains … The graphics card is currently offered at retailers for far more than Sapphire's recommended MSRP of 639 Euro. Therefore, we can only hardly advise a purchase at the moment. However, it should also be noted that the retail prices of the other competitors are utopian at the moment. We had waited a bit longer with this test until a possible price recovery appeared, but this is far away, so that you can currently get this graphics card for 1000 Euro surcharge, which is about 1639 Euro!
Otherwise, the RX 6800 Nitro+ would of course be a clear buy recommendation for the MSRP price of 639 Euro stated by Sapphire!
Discuss in our forum and share experiences about the Sapphire RX 6800 Nitro+ …
Here you can order the Sapphire RX 6800 Nitro+.
Read on in the hardware test area with several hardware reviews …