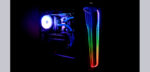 New Cooler Master case! On OCinside.de we take a look at the new MasterBox 540 from Cooler Master, which is a special midi tower. Besides a cool look, the manufacturer also promises a lot of space as well as tool-free installation. Whether Cooler Master can keep their promise, we will show in the following review including a video of the outstanding effects and hope you enjoy it.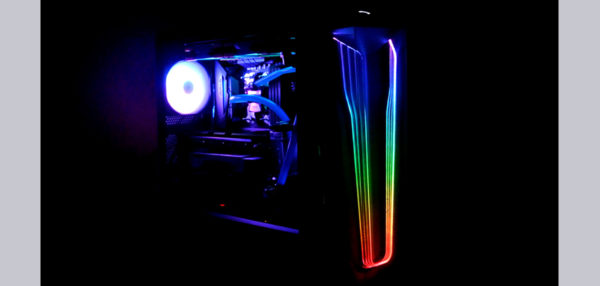 Thanks for the support …
Thanks for the support to Itchi and the manufacturer Cooler Master.
The Cooler Master MasterBox 540 has at review date a price of approx. 100 Euro.
Here you can order the Cooler Master MasterBox 540 case.
The delivery of the Cooler Master MasterBox 540 case …
Cooler Master delivers the MasterBox 540 in an eco-friendly brown cardboard box. Apart from a schematic drawing and the note for Gaming in a New Light, there is not much to discover here.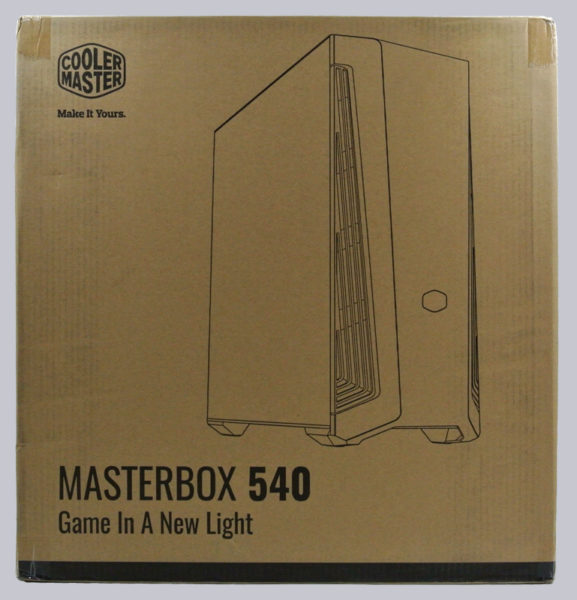 Turning the box a bit reveals the most important key data in tabular form.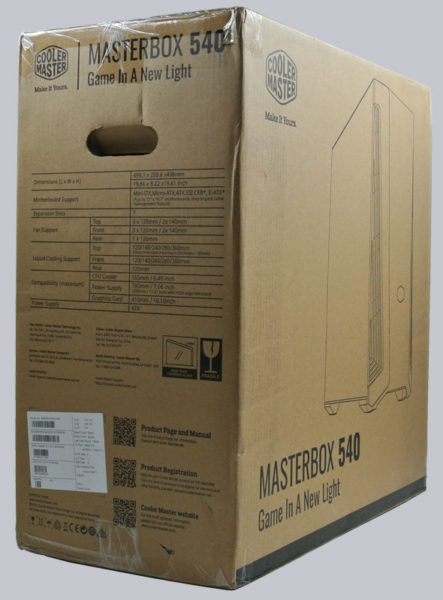 After opening the box on top, we find the case securely protected in Styrofoam and wrapped in foil.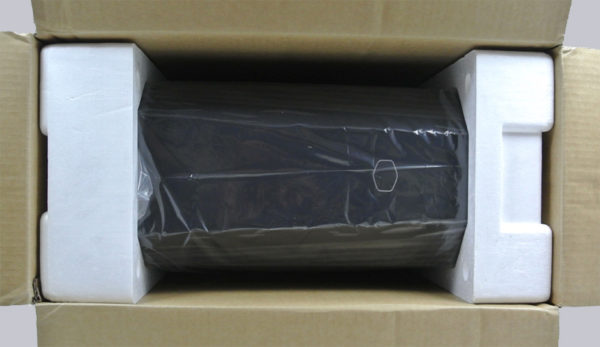 Let's now take a first look at the MB540 MasterBox. This looks very classy and inconspicuous. The only gimmick that directly catches the eye is the huge real glass side panel.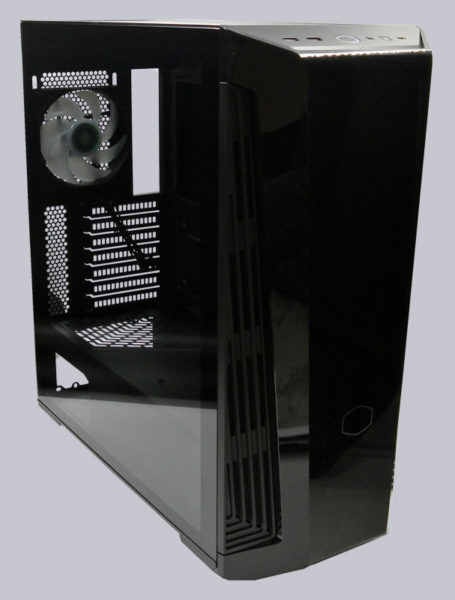 But before we go into too much detail here, let's first check the scope of delivery …
This is included in the delivery package …
As for the accessories, there is actually not much to discover. Cooler Master has only included a manual for the case besides the mounting material.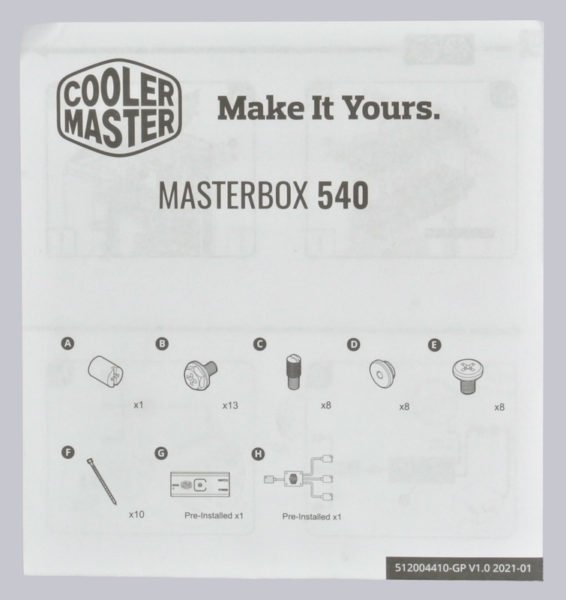 If we unfold the sheet, a very well-structured and illustrated manual is revealed.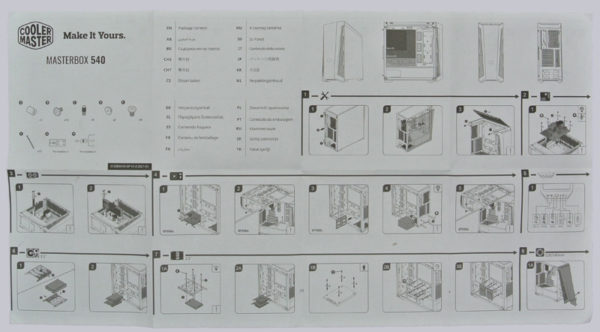 There is also a detail or two on the back, which can be very helpful when installing the computer components.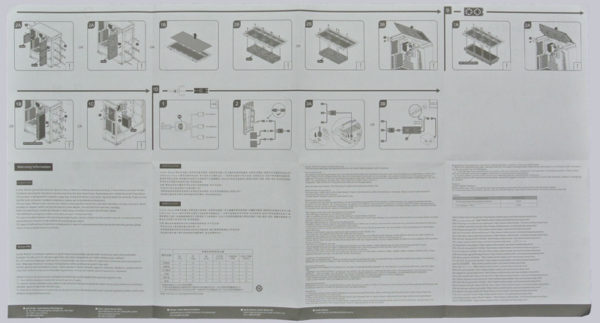 That's it for the accessories, so let's go to the technical data …