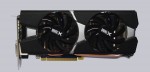 The first AMD Radeon R9 380 graphics cards with 2 GB and 4 GB are already published. But before we review the 3xx series graphics cards, we would like to evaluate again another inexpensive AMD Radeon R9 280 graphics card. To be more specific, we test the Sapphire R9 280 Dual-X OC 3 GB, compare it with the previously tested video cards and also overclock the Sapphire graphics card.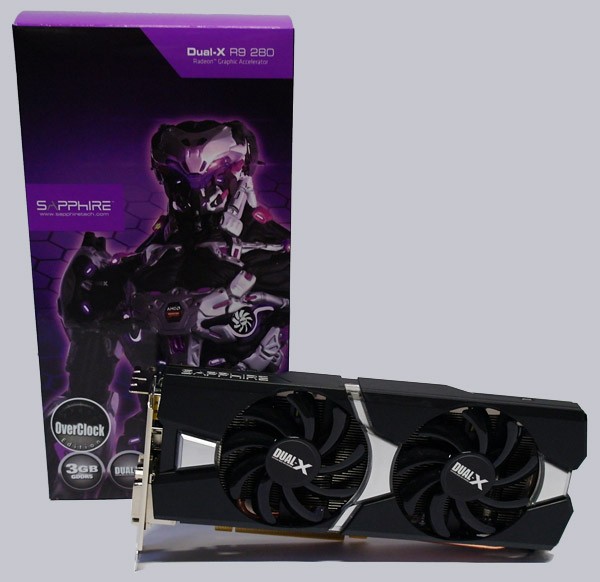 Thanks for the support …
Many thanks for the fast delivery by our trusted dealer.
The Sapphire Radeon R9 280 Dual-X OC video card has at review date a price of approx. 190 Euro.
Here you can buy the Sapphire R9 280 video card.
The delivery of the R9 280 OC Edition video card …
The Sapphire Radeon R9 280 Dual-X OC 3 GB was delivered in this stylish box.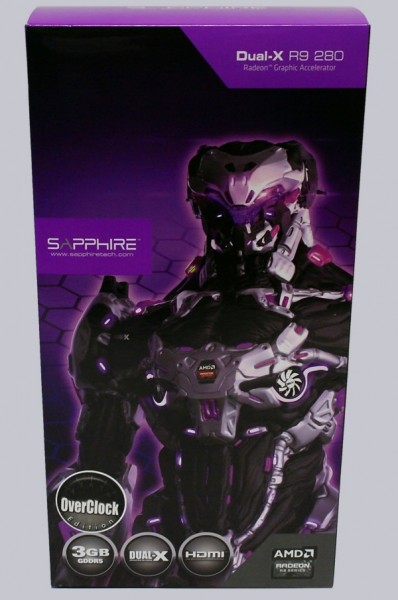 The cardboard box is carefully protecting the graphics card and accessories inside the box.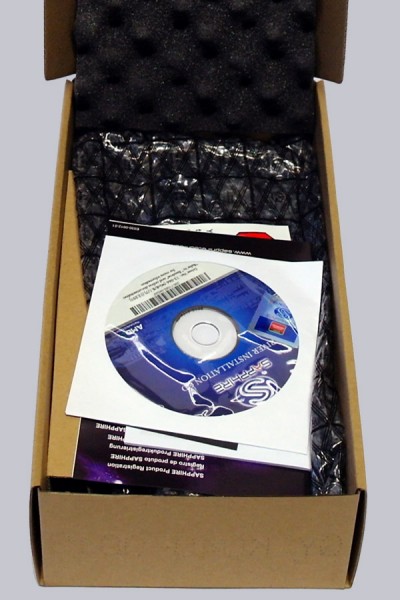 That is contained in the delivery of the Sapphire R9 280 Dual-X OC …
Here you can see the complete accessories of Sapphire graphics card: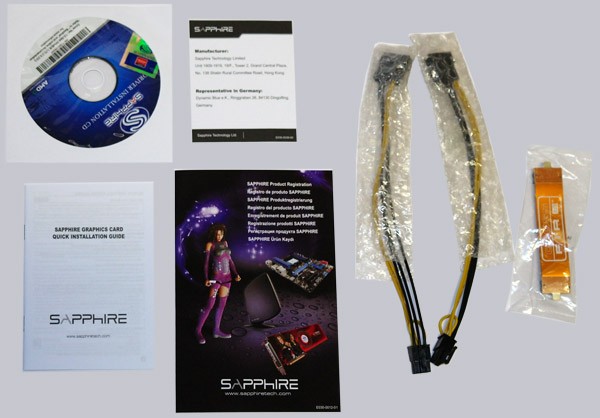 The following is included in the scope of delivery:
– Quick Installation Guide
– Product manufacturer card and registration card
– 2x Power Adapter Molex to 6 Pin PCIe
– CF bridge
– Installation CD with drivers and software
Sapphire R9 280 Dual-X OC technical data …