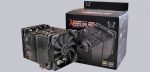 Construction, design and features …
The Scythe Ninja 5 is a heatpipe tower cooler with 6 heatpipes. Already without a fan it leaves an impressive impression.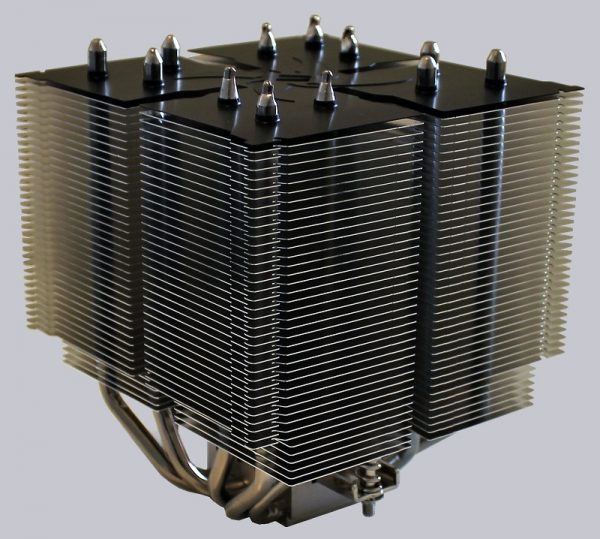 From the side you can see the heat sink, which is mounted on the heatpipes on the bottom plate.


The lid is in matte black and a ninja star adorns the center of the radiator. From the top you can also see well how distributed the heatpipes are arranged.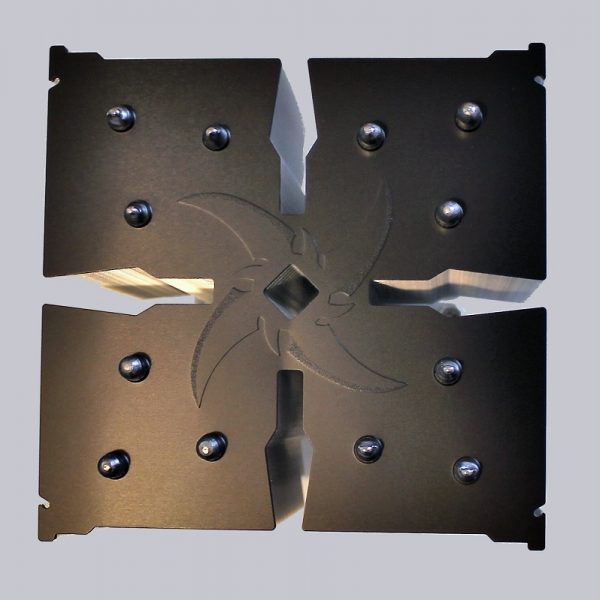 The radiator base has a foil for transport to protect it from scratches.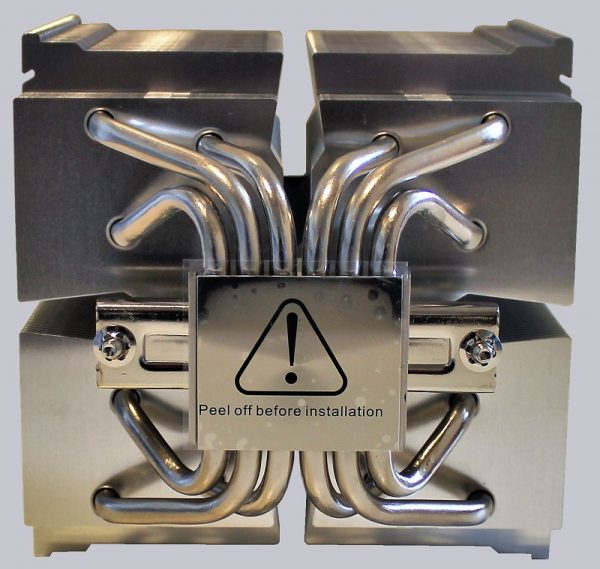 The bottom plate is not perfect, but polished quite well.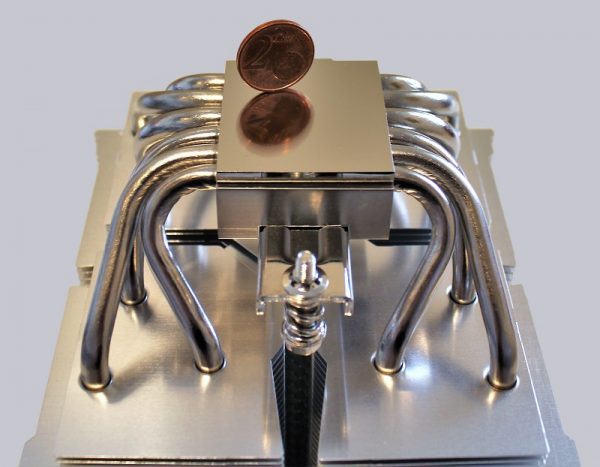 Scythe has designed the fans discreetly in black / gray, matching the rest of the look of the cooler. They are provided on both sides with rubber elements at the corners to reduce vibrations.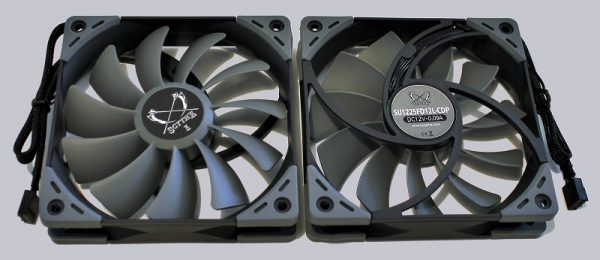 The fans are fast mounted and now the Ninja 5 shows its true magnitude.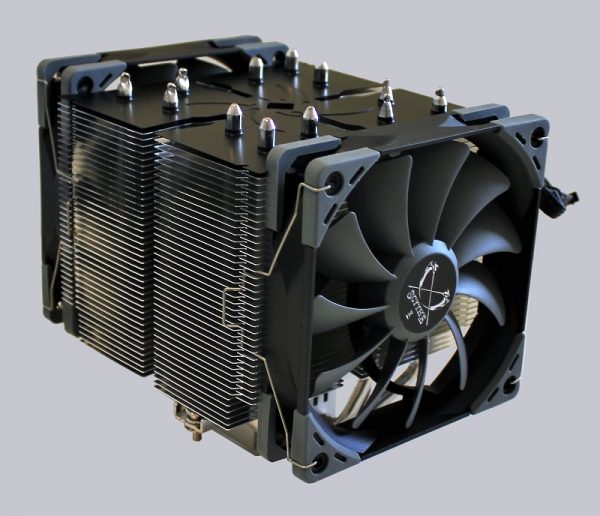 Also from the Scythe Ninja 5 we have again created a 360° view, so that no detail is lost.

Scythe Ninja 5 Installation …