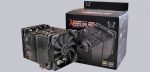 Conclusion and overall impression …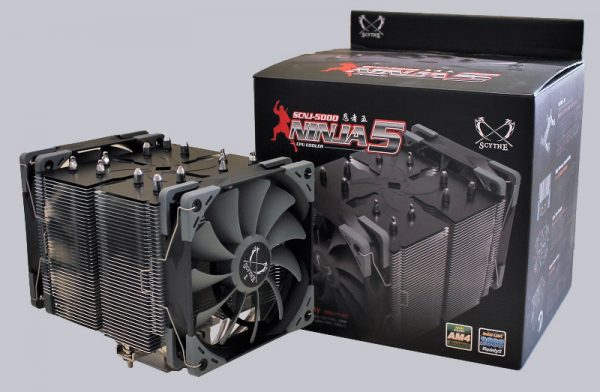 With the Ninja 5 Scythe has achieved a very good overall package. The cooling performance is really impressive, especially because you hear almost nothing of the Ninja 5. With the two very quietly tuned fans Scythe makes the radiator name "Ninja" then all honor.
If that's not enough, you can easily equip the Ninja 5 with other fans. For example with the Arctic BioniX fans we had attested that they mastered the balancing act between very quiet and full throttle perfectly!
The ease of assembly and the – despite immense dimensions – good compatibility, even with too high RAM modules, has convinced us.
And even the price is really fair compared to the offer.
For this good overall result, the Scythe Ninja 5 receives our OCinside.de Purchase Tip Award 12/2018.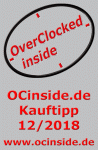 Tip: In the interactive Fit for Fan guide you can virtually fit coolers onto different motherboards and listen to many – the Scythe Ninja 5 will be included in the next update.
For a comparison with other coolers, take a look at our CPU cooler chart 2018 on the Intel Core i5 PC and the CPU cooler chart 2018, tested on an AMD AM4 PC system. Here is also the CPU cooler chart 2016 on the Intel Core i5 PC and the CPU-cooler comparison 2016, tested on an Intel Core i7 PC. And here is the previous CPU cooler chart with CPU cooler bevore 2016. A direct comparison to our previously tested coolers is however not possible here, since the test system has changed fundamentally in the meantime.
Discuss in our forum and share experiences about the Scythe Ninja 5 …
Here you can buy the Scythe Ninja 5.
Read on in the hardware test area with several hardware reviews …