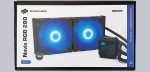 Layout, design and features …
The SilentiumPC Navis 280 has a classic design and consists of a radiator permanently connected to the pump.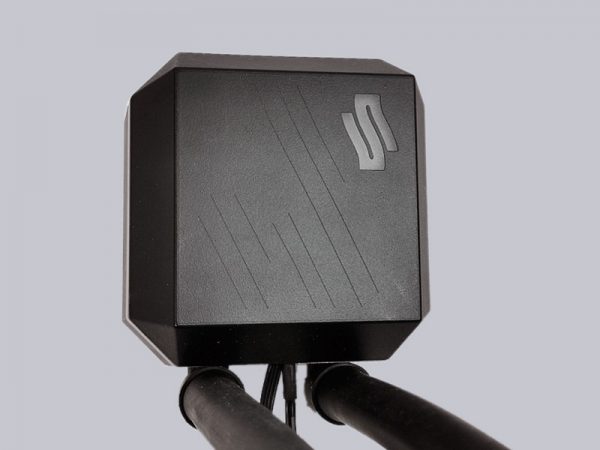 The tubes are glued with pump and radiator and therefore not easily exchangeable. Since an AIO is designed to be maintenance-free anyway, this is not a disadvantage.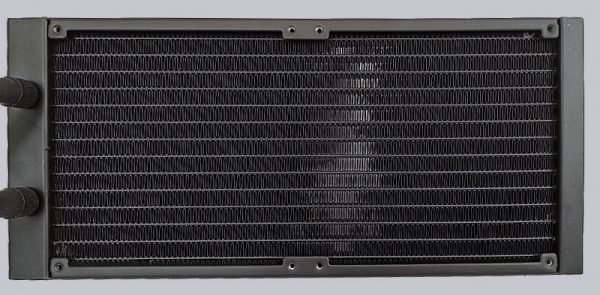 The radiator is almost impeccable in its workmanship, only the lamellas could be painted a bit better.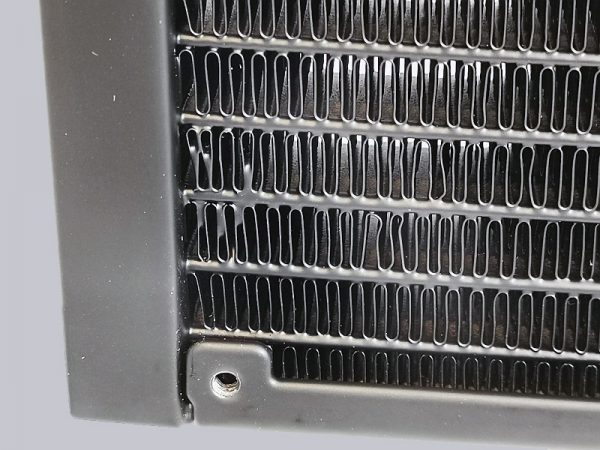 Unfortunately there are a few unevennesses here.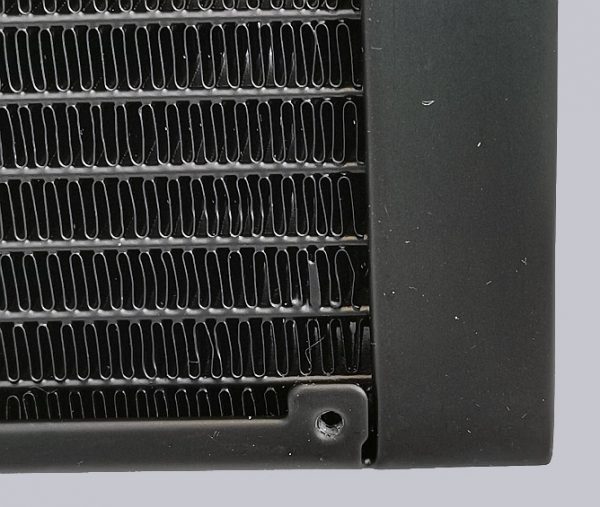 There is also a sealed opening on the radiator for filling.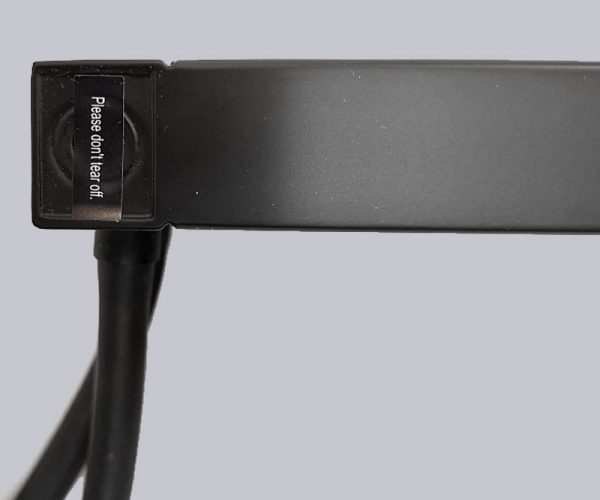 The carefully processed bottom of the pump is made of copper and is protected with a foil. The warning on the foil should be observed.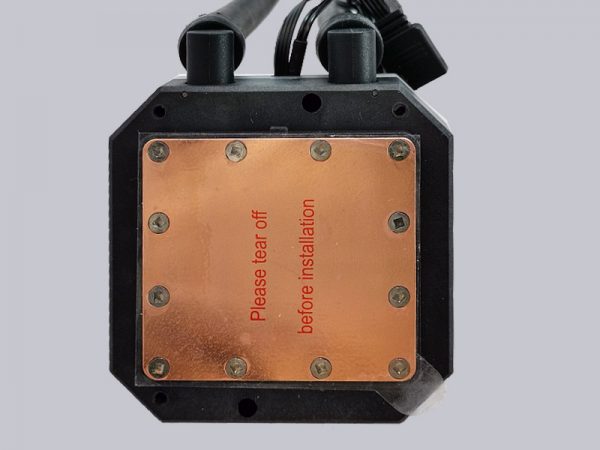 After removing the foil you can see that the floor has tarnished a little. However, this is only a small blemish and can be easily repaired with polish. But this doesn't disturb the function at all.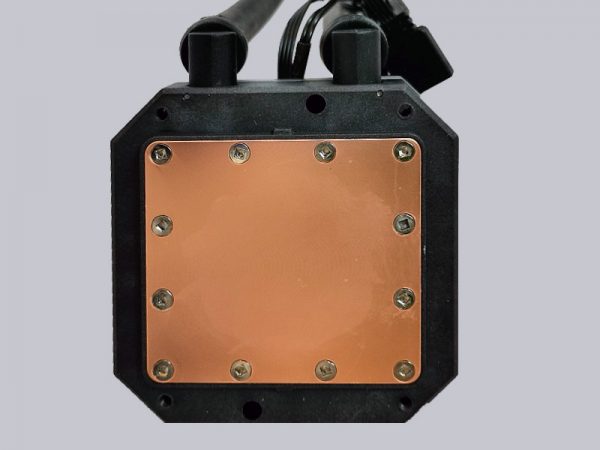 The pump uses a SATA connector for the power supply, which unfortunately does not control the pump. The LEDs are powered via a separate 4 pin connector.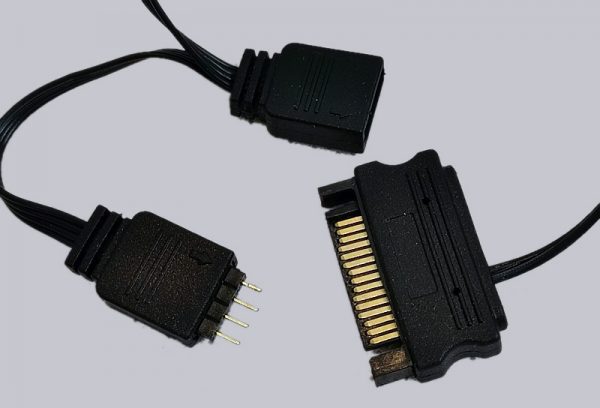 The included SilentiumPC Sigma HP 140 fans make a good optical and qualitative impression.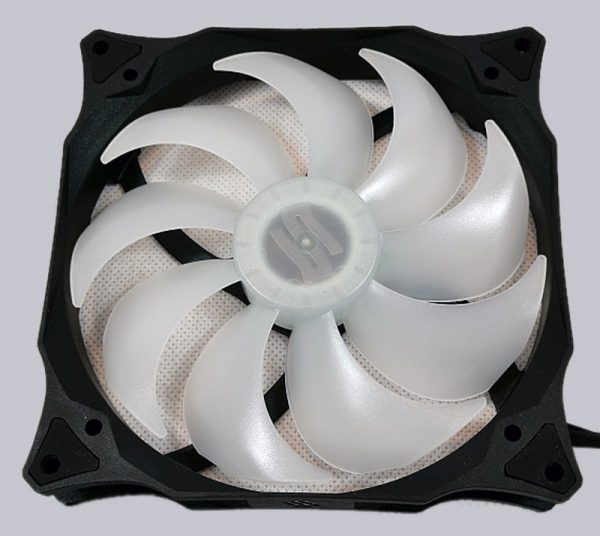 A proven 9 wing design was chosen for the construction.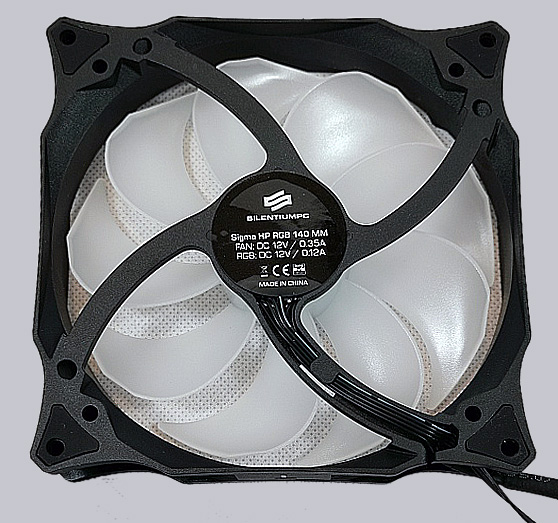 The fans are controlled either via a compatible connector on the motherboard or via the supplied RGB controller.
This offers various lighting effects such as breathing, wave, pulse and static lighting. Of course you can also set different colors.
The RGB control for the power supply is connected to a free SATA connector, while the fans are plugged into a 4-pole connector.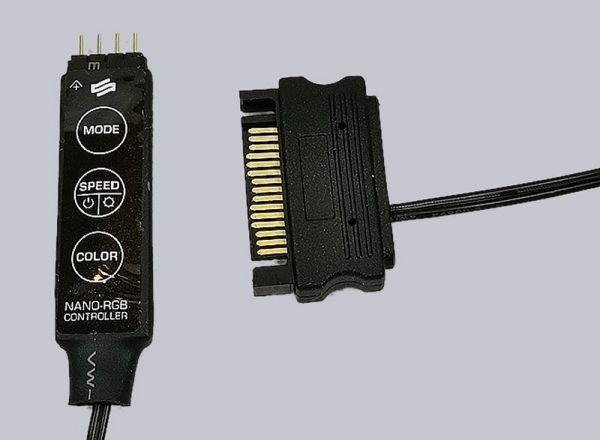 With this short video you can get a first impression of the lighting. In this small example video the wave mode has been set.

SilentiumPC Navis RGB 280 Installation …