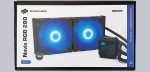 Today we are testing on OCinside.de the all-in-one water cooling system Navis RGB 280 from the manufacturer SilentiumPC / Endorfy. The company was founded in 2007 in Warsaw. They made it their business to manufacture high-quality silent accessories in the form of enclosures, power supplies and cooling solutions. Let us take a look at the following review of the SilentiumPC Navis RGB 280 to see if it is a quiet and powerful CPU cooler.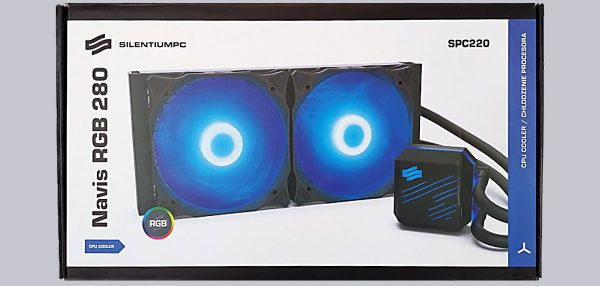 Thanks for the support …
Many thanks for the support to Berserkus und den Manufacturer SilentiumPC.
The SilentiumPC Navis RGB 280 AIO currently has a price of approx. 80 Euro (06/2019).
Here you can buy the SilentiumPC Navis RGB 280 AIO.
The delivery of the SilentiumPC Navis RGB 280 AIO …
The packaging of the AiO SilentiumPC Navis RGB 280 is relatively simple.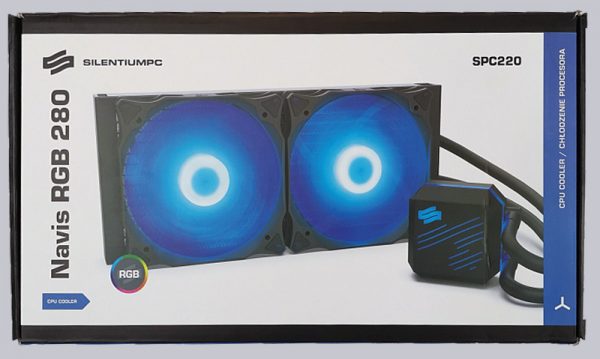 In addition, all technical details are clearly visible from the outside.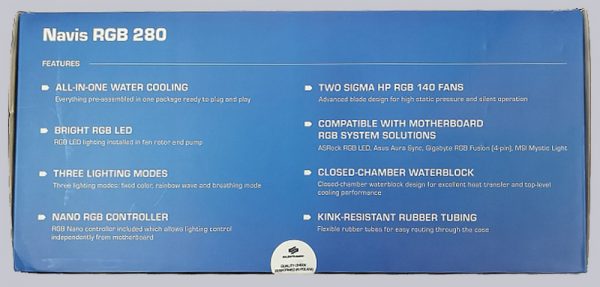 So you will be informed about all important details even before unpacking.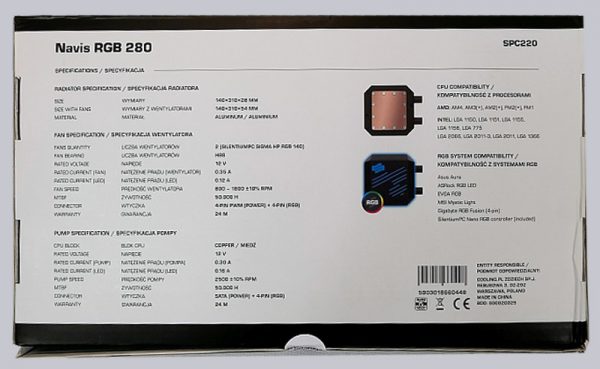 Even the exact dimensions of the radiator are printed on it.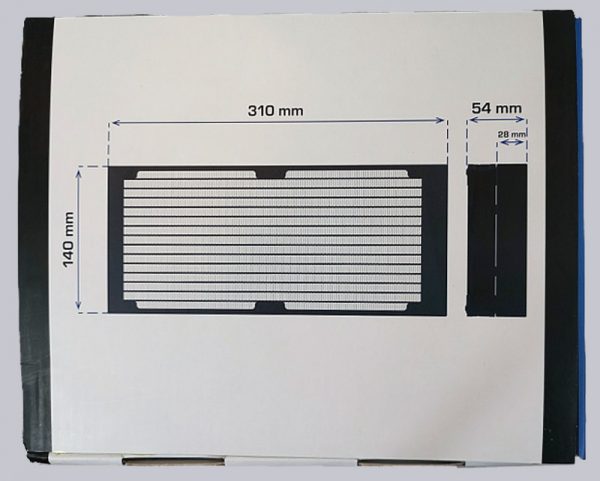 And even the CPU cooler is displayed with all dimensions.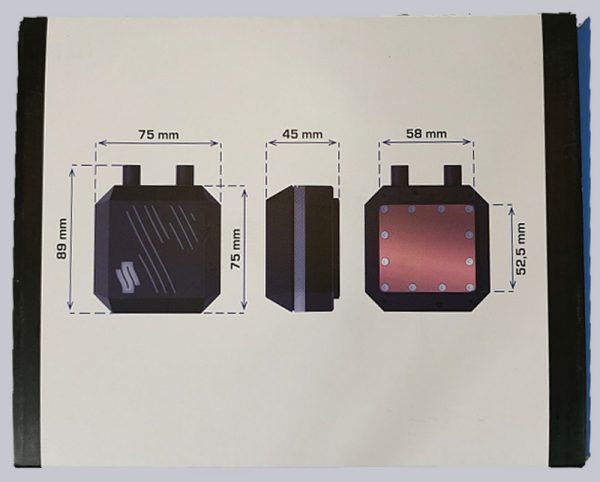 We'll test to see if that's true.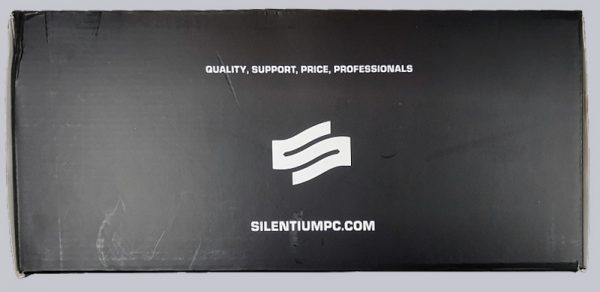 There is even something to smile about, because you can see this when you open the box 😉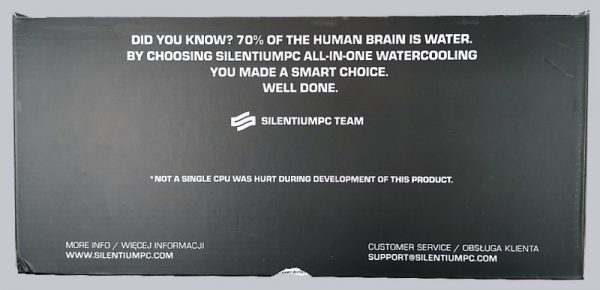 This is included in the delivery package …
After opening the package you get a view on the contents. Everything is very well and safely packed.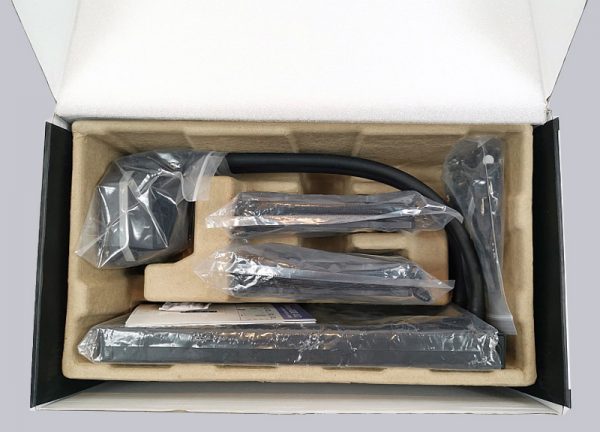 Included in the delivery are the pump with permanently connected radiator, two RGB fans, an RGB control unit as well as the small parts required for mounting and installation instructions.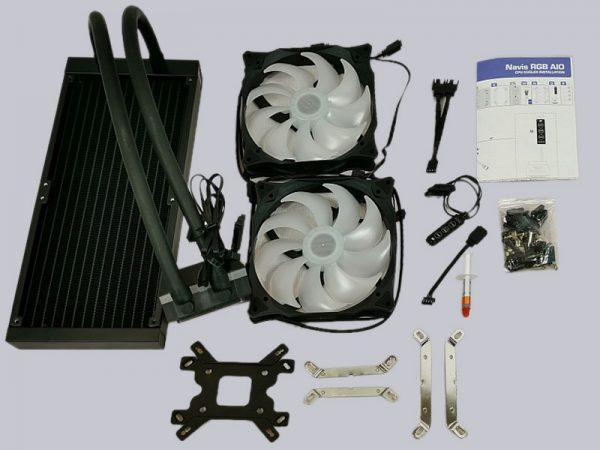 Now we come to the technical details of the SilentiumPC Navis RGB 280 AIO.