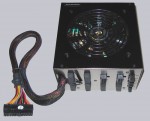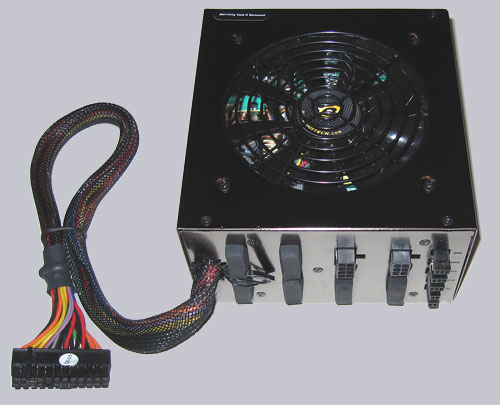 Sunbeamtech NUUO 550 Watt Modular PSU Review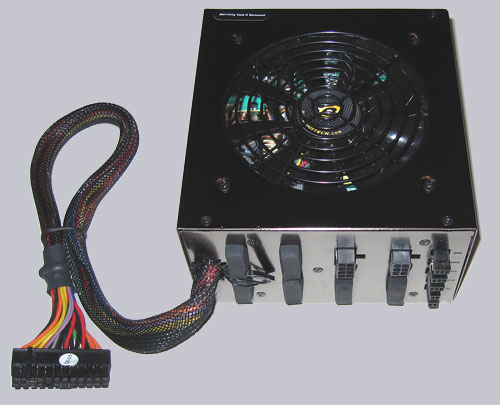 The Sunbeamtech SUNNU550-EUAP NUUO Series 550 Watts modular power supply unit is a true carefree package, with which not only overclocker get a stable running PC owing to the enormous wattage, but certainly also all known High-End PCs. 550 Watts of total output sounds quite highly, but straight current PC systems with two high speed SLI video cards, a quick processor, plentifully memory and several hard disk drives have to be supplied with full power also under full load. With the present state of the art one is equipped in the best way with this enormously quiet and high performance PSU. And who would like to manually regulate the rotation speed of the cooler, is able to do this with the contained 3.5″ fan controller. Besides the cable chaos in the PC will find a fast end owing to the modular cable technology and ensures thus for better air flow and a smaller temperature within the PC case.
The Sunbeamtech NUUO 550 Watts power supply absolutely convinces in all points and receives thus as the second Top class power supply (after Hiper HPU-4B580) the Redaktion ocinside.de Overclocking Dream 12/2005 Award !