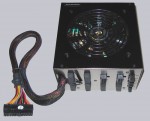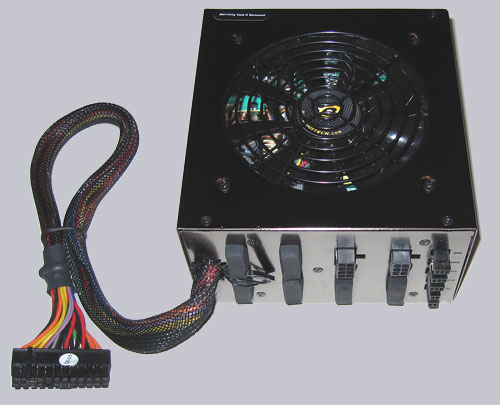 Current processors, video cards and also strongly overclocked components have larger Requirements of the used PSU. Because straight with the popular increase of the voltage (e.g. Vcore, VDDR, GPU voltage, etc.) to the achievement from better overclocking results increases also drastically the power consumption of the PC. If one uses compressor cooling or other high performance cooling systems to the heat dissipation, it can also result in an overloading of the power supply unit (PSU), which results in the most harmless case through an unstable system. This is the reason why here's once again a High end power supply review.
Thanks for the support …
Many thanks for the fast shipping of the SUNNU550-EUAP-SV of power pack by the manufacturer Sunbeamtech.

The strong 550 Watt power supply including the front panel has at present according to manufacturer a price recommendation of 109 Euro (12/2005) and is available naturally also at our sponsors.
The packaging of the Sunbeamtech NUUO 550 Watts power supply unit …
This package includes the PSU and the complete accessories.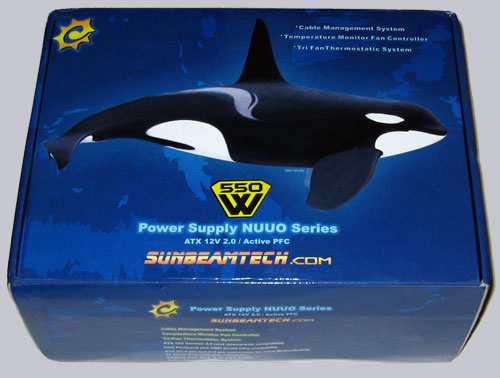 That is contained in the scope of delivery …
In the following picture one sees the anthracite metallic 150x158x85mm power supply with the fixed installed 50cm 20-pole ATX and/or 24-Pol ATX of 2.2 leads for the current supply of the Motherboard.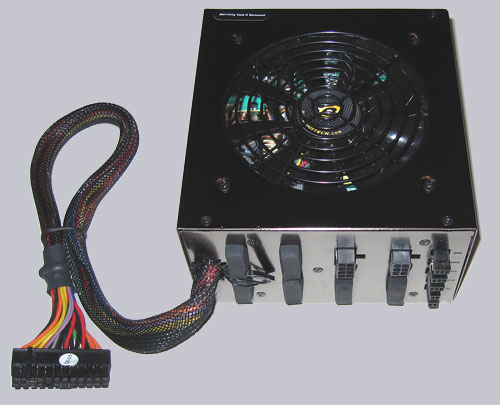 In the further scope of delivery is each quantity modular cables and adapter, how they are represented in the following picture. In addition belong: 1x 65cm cable with 3 Molex plugs (35+15+15cm), 2x 80cm cable with 3 Molex plugs (50+15+15cm), 2x 70cm cable with 2 Serial ATA plugs (55+15cm), 1x 45cm cable with a 4-pin and a 8-pin 12 V connector, 1x 14cm cable with 2 floppy plugs, 1x EMI shielded 60cm cable with 1 HDD/VGA connector, 1x EMI shielded 50cm cable with 1 PCI express connector, a fan controller Auto Protection Sensor cable and 1x power cord. Furthermore there's a small 3.5″ fan controller (in black or silver) with screws and leads contained.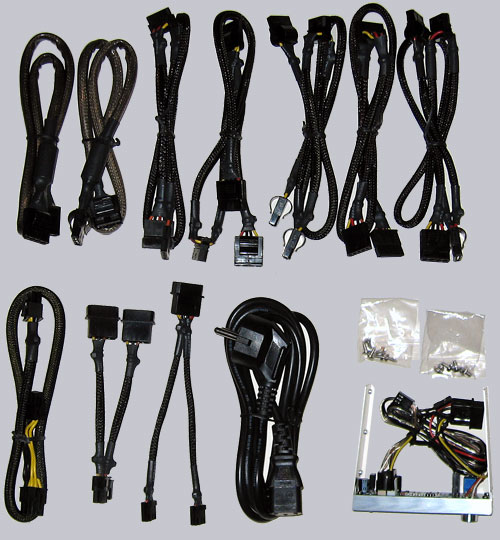 Of course also a manual is contained, whereby it's in english. The 29 pages long manual contains the installation the power supply, the extensive technical data and the description of the special fan controller which is attached to the PSU. The technical part is very extensively descripted and contains besides all pin allocations of the connectors. The connection and the functions of the fan controller are a little scarcely described.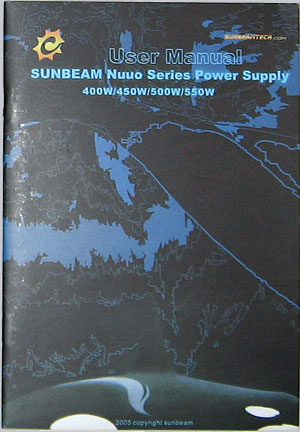 The technical data of the Sunbeamtech NUUO 550 Watts power supply unit…