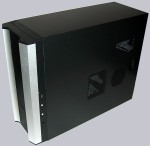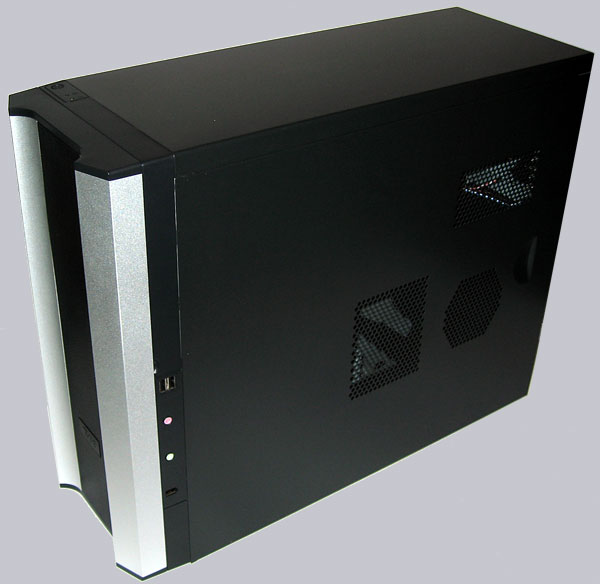 The technical data …
Form factor: The Sunbeamtech Tuniq 2 SB Mid Tower case is for conventional ATX or Micro ATX Motherboards in spite of the unusual PSU assembly in the bottom of the case.
Dimensions: The overall height is 430 mm, the width is 198 mm and the depth is 480 mm.
Weight and material: The basic weight of the Aluminium/Steel case is approx 8.3 kg.
Drive bays: There're 8x 5.25 inch front drive bays, 1x 3.5 inch front bay and 4x internal 3.25 inch bays.
Slots: It's possible to mount up to 7 expansion cards.
Cooling: This case has 3 locations for 120 mm fans, where all three included 120 mm fans are running with 1000 rpm and silent 16dB. In addition the "Grand Air Duct" optimizes the good air circulation inside of the case.
Miscellaneous: In the case front are 2x USB 2.0 connectors, 2x 3.5 jacks for headphone & mic and 1x IEEE 1394 firewire connectors. A Power Button, Reset Button, a LED for hard disk drive activity and a power LED are also integrated in the front part of the case.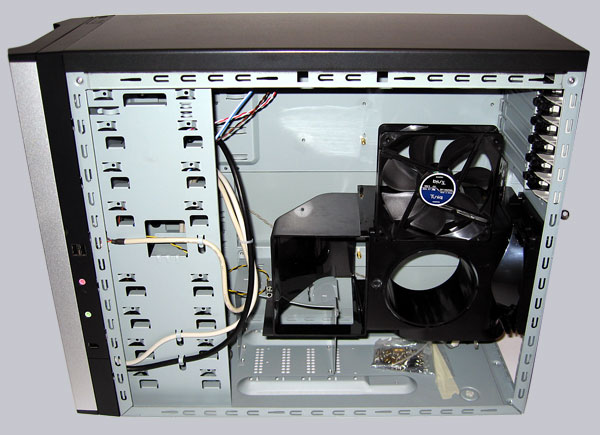 Layout, Design and Features of the Sunbeamtech Tuniq 2 SB Case …