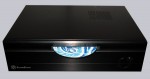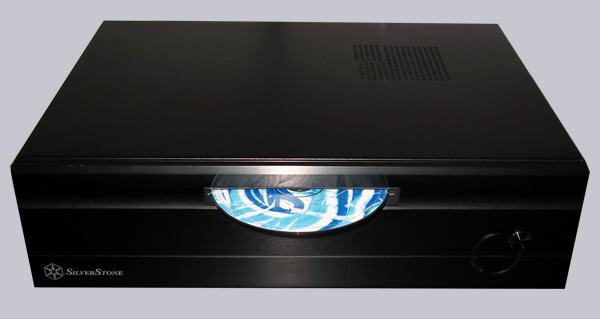 A beautiful HiFi PC in the living room was unthinkable a few years ago, because there were no beautiful PC enclosures available for this matter. Thus it was necessary to completely build these PC cases for the living room, like the first www.ocinside.de J-Box HowTo from the year 2000 shows. The times have changed and in the meanwhile there are dozens Home Theater PC enclosures – briefly HTPC – in all sorts of colors, styles and price ranges. But one problem has still not changed and that is the balancing act of the best case size. Because many users upgrading their gaming PCs several times a year and thus have a lot of hardware left for living room PCs. So the enclosure should have the right size for an ATX or MicroATX motherboard, but on the other hand it should not be too big for a HiFi rack. Silverstone try to reach this goal with their La Scala SST-LC02B.
Thanks for the support …
Many thanks for the support with the Silverstone La Scala SST LC02B case by Caseking.de
The SST LC02B including a 240 Watt power supply has a current price of approx. 140 Euro (11/2008) and is of course also available at our sponsors.
The packaging of the Silverstone LC02 case …
The SST LC02B HTPC chassis arrived in this box: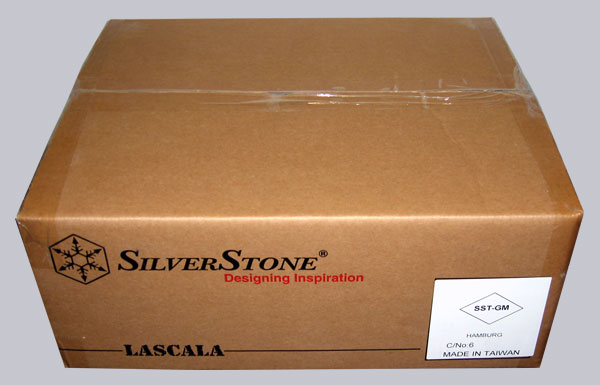 That is contained in the scope of delivery …
The scope of supply includes the SST-LC02B black casing, which is already equipped with a power supply. Beside the power button are also two blue light-emitting diodes and the side panel contains two USB ports, two 3.5mm jacks and a Firewire port – more about that later.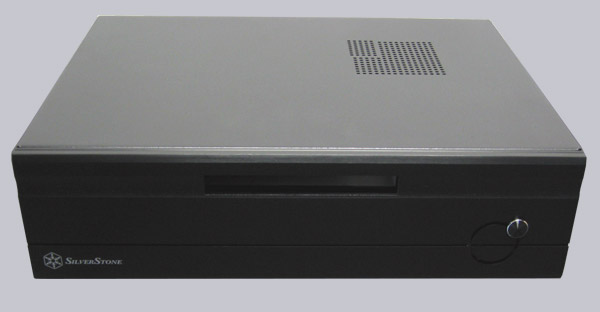 The package contains a power cord, a small manual in English, a few screws and washers. Furthermore, the enclosure comes with a PCI riser card and especially for this enclosure, it contains an IDE adapter for Slim DVD drives, because the case front offers only a place for an optical slim drive.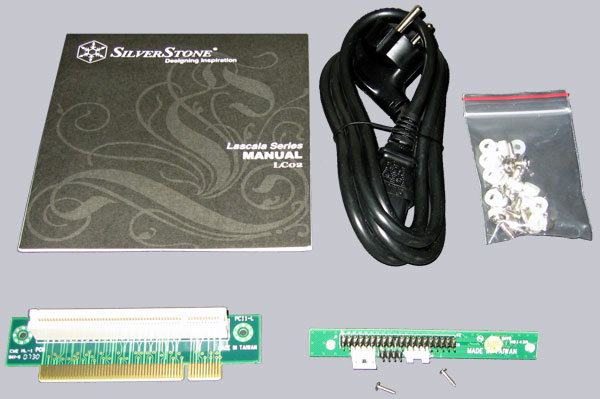 The technical data of the Silverstone La Scala SST LC02B Case …