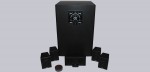 Result and general impression …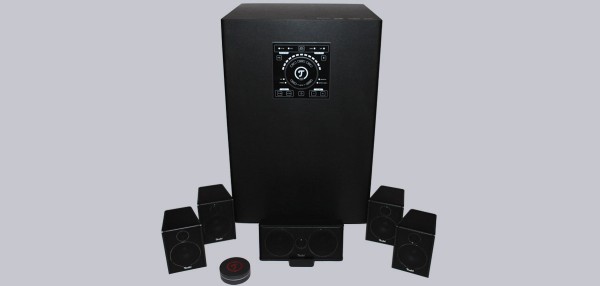 With the Concept E 450 Digital 5.1 Set Teufel has scored a real big thing. Inherited not only the in-house Concept E series, but also many other 5.1 speaker sets that were previously divided up the market among themselves.
This is of course due to the high quality processing of the set and to the full and flexible delivery, Teufel brings this set to the customers: A remote control, attachable speaker cables, the USB cable and even a stand for the center speaker make buyers happy and it hard not buy the Concept E 450 Digital 5.1 set.
Also regarding the mobile computing, the kit can convince because of its Bluetooth connection that quickly accommodate connectivity to other devices and play their audio signals straightforward. And if you should not have any 5.1 sound card, Teufel supplies also the necessary equipment. The integrated USB sound card converts any laptop into a surround sound station. But not only in the field of gaming, the Concept E Digital 5.1 set is ideally suited. With some tuning you should be able to reach impressive results in home theater and music.
Teufel has probably deliberately chosen a simple design because a subwoofer of this size should not even be noticed by wild design elements. You should only notice Concept E 450 Digital 5.1 Set because of its great sound. Piano paint will get scratched, cheap plastic elements break and attachments will be lost … but what remains at the end, this thumping feeling in your stomach and a strained to bursting eardrums when just the membrane approaches the maximum stroke and the neighbors are desperately knocking on the wall and beg for mercy. A big movie theater!
With this strong performance, the Teufel Concept E 450 Digital 5.1 has really deserved the overclocking Dream Award 06/2016 of editorial OCinside.de.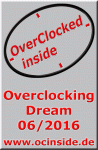 Discuss in our forum about the Teufel Concept E 450 Digital 5.1 and share experiences …
Here you can buy the Teufel Concept E 450 Digital 5.1 speaker set.
Read on in the hardware test area with several hardware reviews …