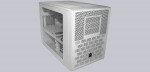 Layout, design and features – outside…
The three 5 1/4 inch installation shafts, which welcome us at the front, are very pleasing. The front panel is also equipped with elongated slots to ensure good air supply.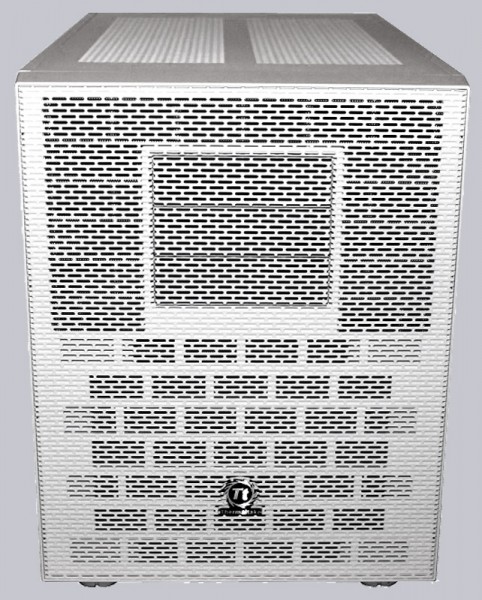 The discreet Thermaltake logo indicates to the user which place this monster comes from.

The side walls consist of a side part with plexiglass window …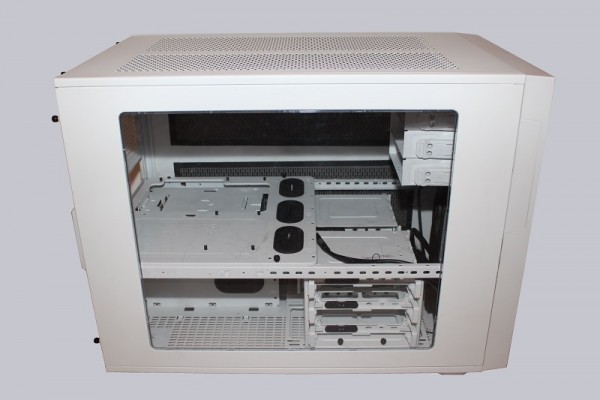 … and one with two large ventilation grilles. The great thing about it is that the user can change the side parts according to his preferences. So you can always admire your hardware or get fresh air from the free side, even if you are left/right at the desk.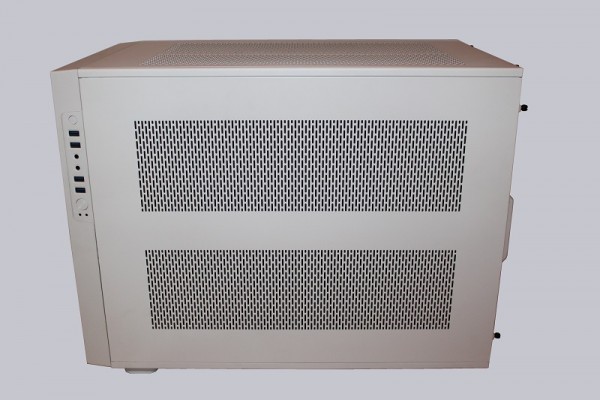 The back also reveals the great flexibility of the Core X9.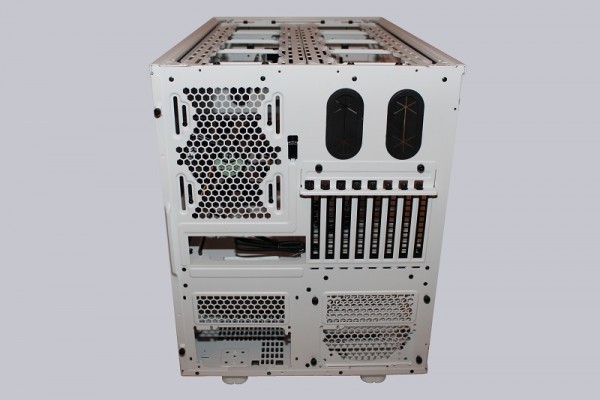 Not only that we have the possibility to use up to eight expansion cards …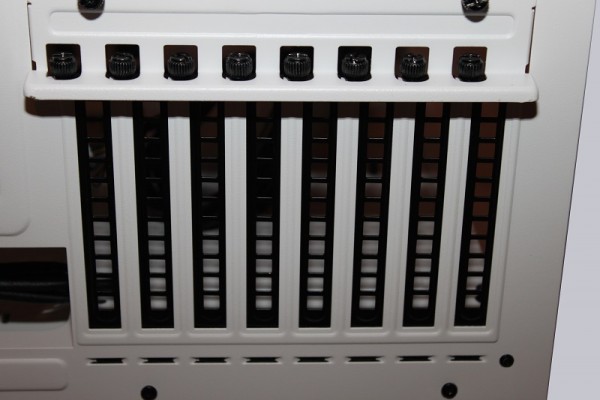 … we also have two installation options for power supplies, either on the left or right side.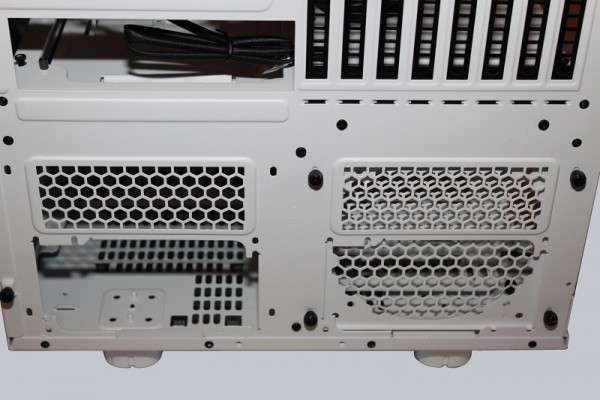 The underside of the housing shows the two large dust filters, which for a special reason do not extend over the complete length of the housing. But more about that later.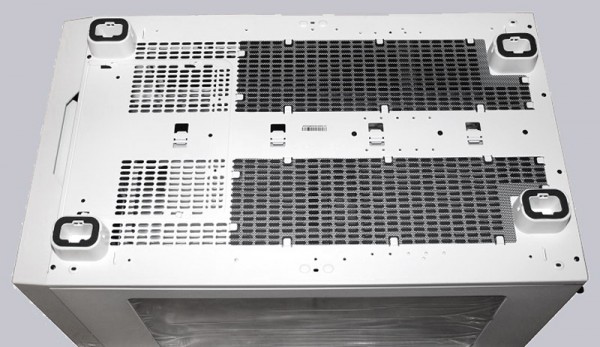 First of all, we would like to take a look at the exciting interior of the Thermaltake Core X9 Snow Edition.
Thermaltake Core X9 Snow Edition Layout, design and features – inside …