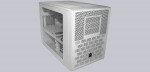 In the development department of Thermaltake, the 32.5 cm long GeForce 1070 graphics card is probably just worth a tired smile. For a long time it was clear that the graphics card, which would not fit into this new Thermaltake chassis, will probably not be invented so quickly. We are talking about the Thermaltake Core X9 Snow Edition case. An empty weight like that of some complete systems, a space like some server cabinets do not even offer and the flexibility of an USB rubber cable distinguish this Monster case. But can it really convince us in the test? Blizzard or rather snowflake? We find out today on OCinside.de and even stack two of these Thermaltake Core X9 cases!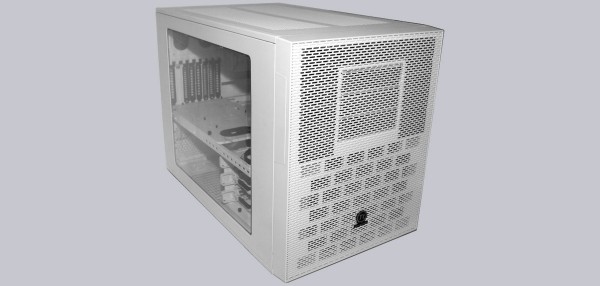 Many thanks for the support …
Many thanks for the support to Marauder25 and the delivery of the manufacturer Thermaltake.
The Thermaltake Core X9 Snow Edition case has at review date a price of approx. 175 Euro.
Here you can buy the Thermaltake Core X9 Snow Edition case.
Delivery of the Thermaltake Core X9 Snow Edition case …
Refrigerators or washing machines are usually shipped in such boxes!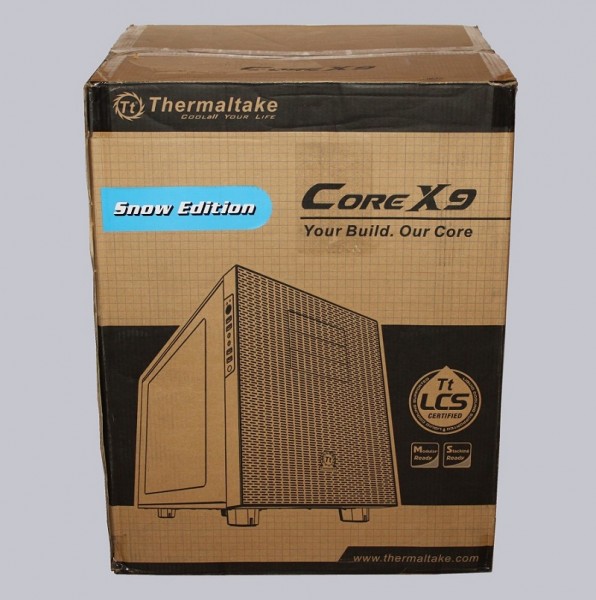 But here, too, great importance was attached to good upholstery, so as not to unnecessarily stress the piece on its way to the customer.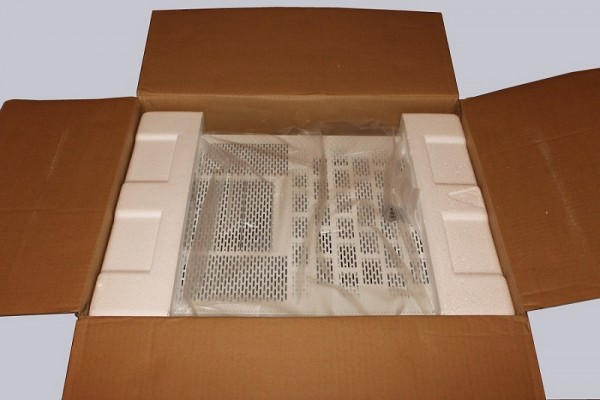 After unpacking, we can take a look at the scope of delivery.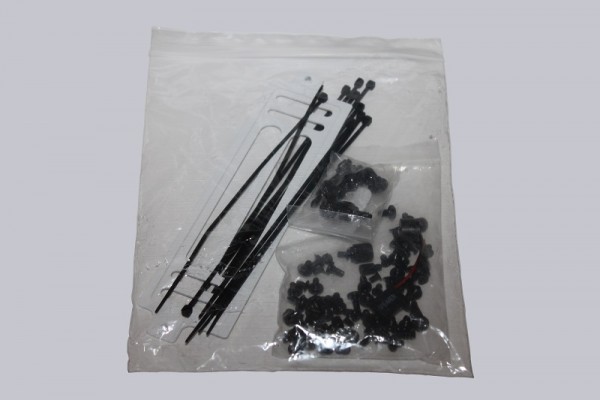 In addition to the manual …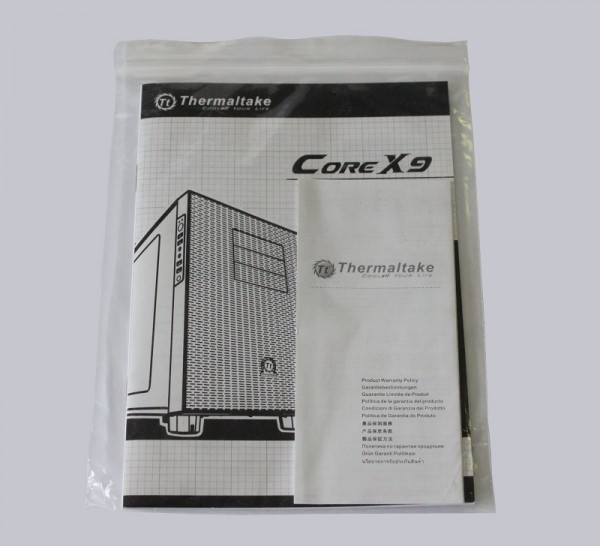 … some cable ties, as well as a bag with various fastening material …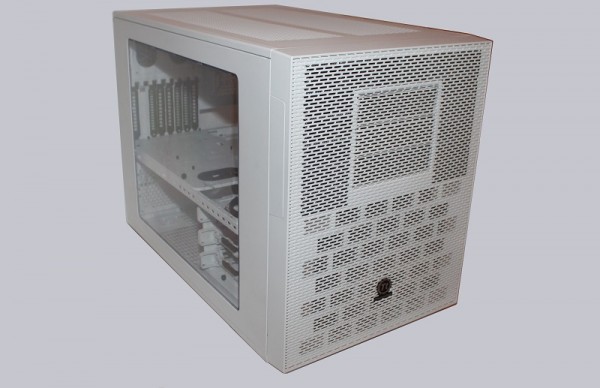 … and the impressive Core X9 case in the Snow Edition version is of course included.
Before the objections come up that we at OCinside.de have already seen better delivery scopes, we would like to ask for some patience. First of all, we come to the technical data of the housing.
Thermaltake Core X9 Snow Edition technical data …