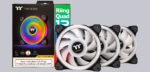 Layout, design and features …
The Thermaltake Riing Quad 12 3-Fan Pack consists of 3 fans TT1225.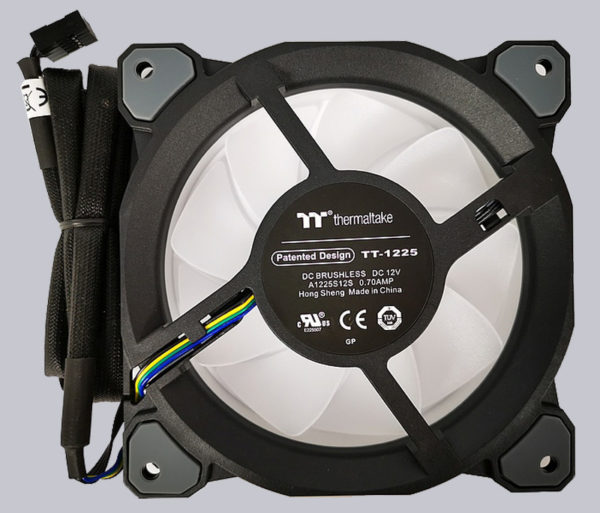 The fans have a rubber pad at each of the holes for screw connection on both sides to decouple the fans.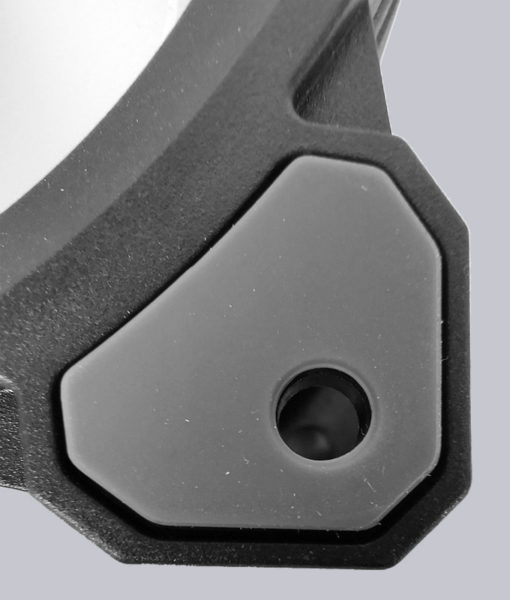 The fan blades have a classic design and consist of a 9-blade fan enclosed in a relatively wide white LED ring.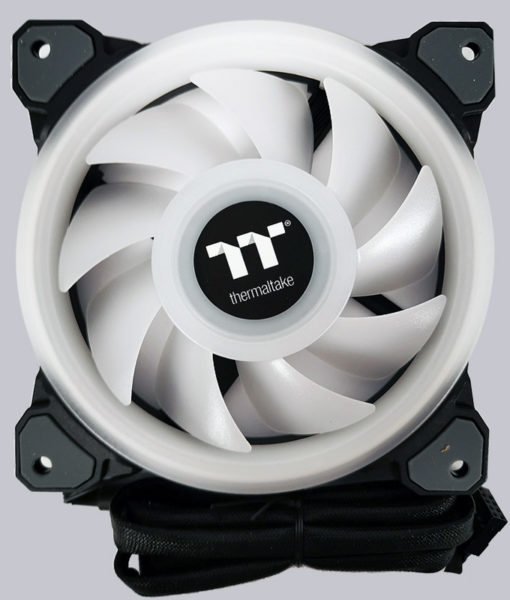 The material looks very high quality processed without sharp corners or edges.
In addition, the Thermaltake Controller is included, which can control up to 5 fans, but can also be connected to additional controllers in series. The top side is decorated with the TT logo and lettering.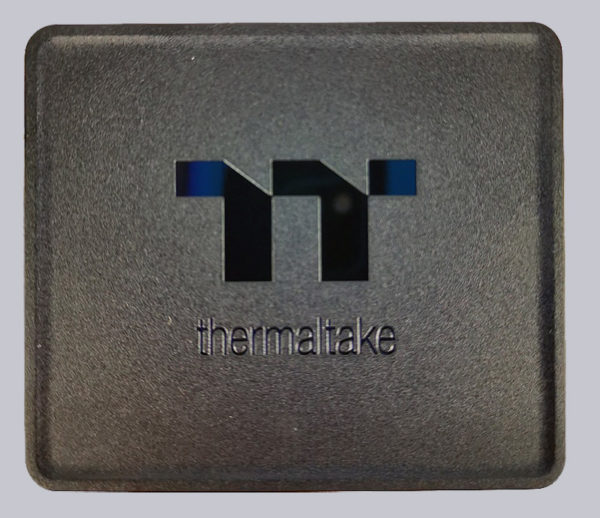 On the bottom side there are 4-fold DIP switches, of which the switch position is 1 at delivery.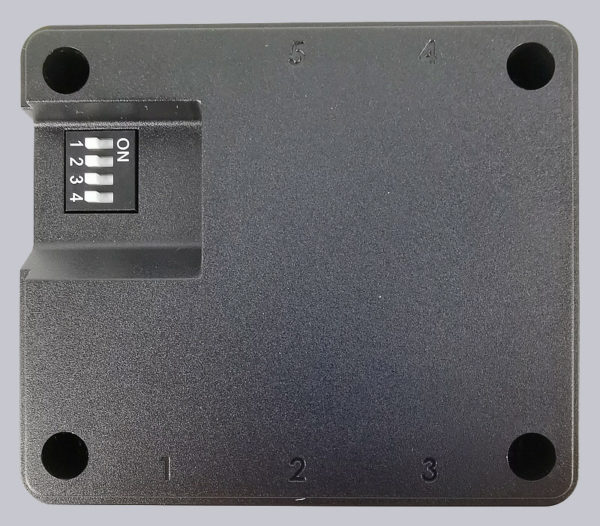 If several controllers are connected in series (up to 16 are possible), the DIP switches of the following controllers must be set to 2. Here you can see the numbering of the fans, which must be plugged from 1-5.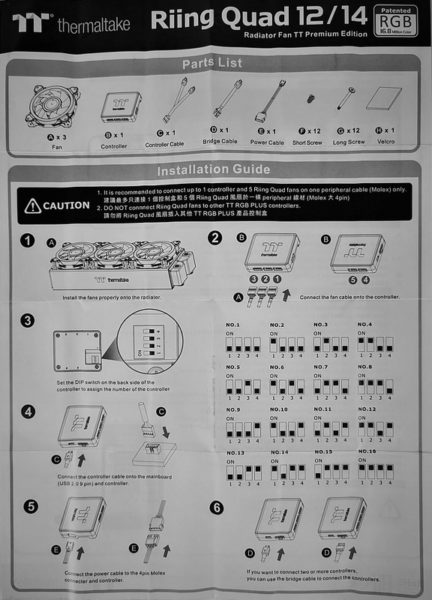 The USB port on the front panel is connected directly to an internal USB port on the motherboard and next to it is the bridge port. There further controllers can be connected in series.


Thermaltake uses a 9 pin connector on the Riing Quad, so you can't run the fans without the controller. Both fan speed and the LEDs are connected via a cable. The connection is on the left side …

… and on the right.


The controller is connected to the power supply via a 4-pin Molex connector on the rear panel.


All necessary cables are included in the delivery.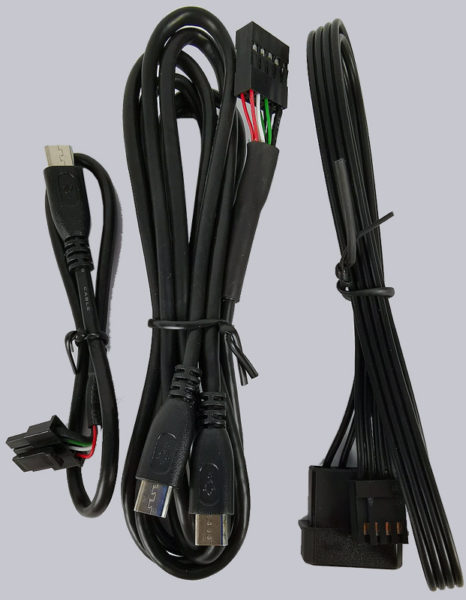 The Thermaltake Riing Quad 12 installation …