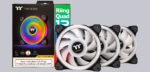 Result and general impression …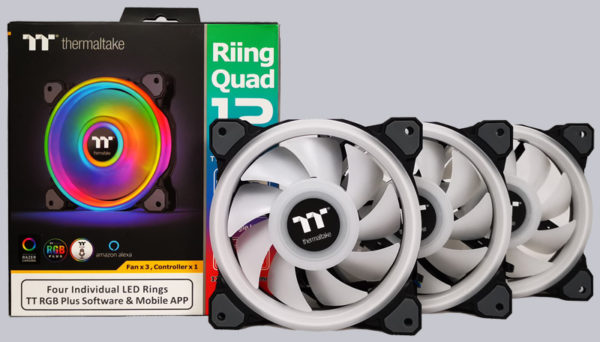 The Thermaltake Riing Quad 12 make an overall excellent impression and look very good!
There are many preset modes and it's fun to create your own patterns with them. Overall the software is very useful and intuitive to use, but could be optimized in a few points. With the software and the app the fans are absolutely individually configurable – even every single LED can be customized!
The price for three 120mm fans is very exclusive, but for this you get something very special. Starting with the almost infinite possibilities for LED customization up to the 4 differently configurable LED rings, we can recommend the Thermaltake Riing Quad 12 for enthusiasts.
Discuss in our forum and share experiences about the Thermaltake Riing Quad 12 …
Here you can order the Thermaltake Riing Quad 12 at a reasonable price.
Read on in the hardware test area with several hardware reviews …