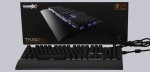 Construction, design and features …
Let's take a closer look at the Thunder X3 TK50. Without touchpad, the keyboard is very compact despite the standard layout.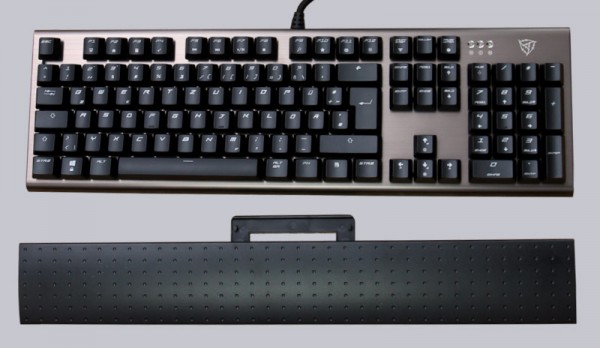 The additional media functions can be accessed via the Fn key.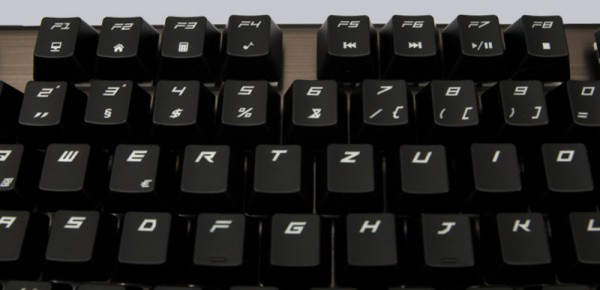 You can also disable the Windows key. The right white status LED indicates this.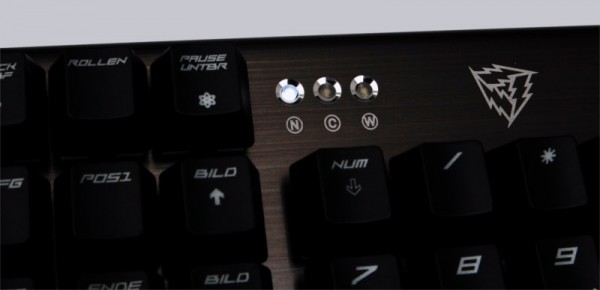 From the side you can see the somewhat higher layout as opposed to rubberdome keyboards.


Pulling the key cap upwards reveals that the keyboard is equipped with red Kailh buttons in our case. These switches have a linear resistance, which is overcome with 50g and triggers after 2mm.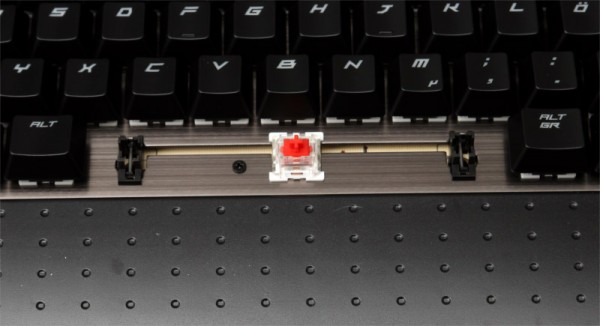 These switches do not give tactile or acoustic feedback. Because of the mechanism these are nevertheless still louder than many Rubberdome keyboards. The lack of feedback at the trigger point makes red switches more popular with gamers. Writers of all kinds should choose other switches.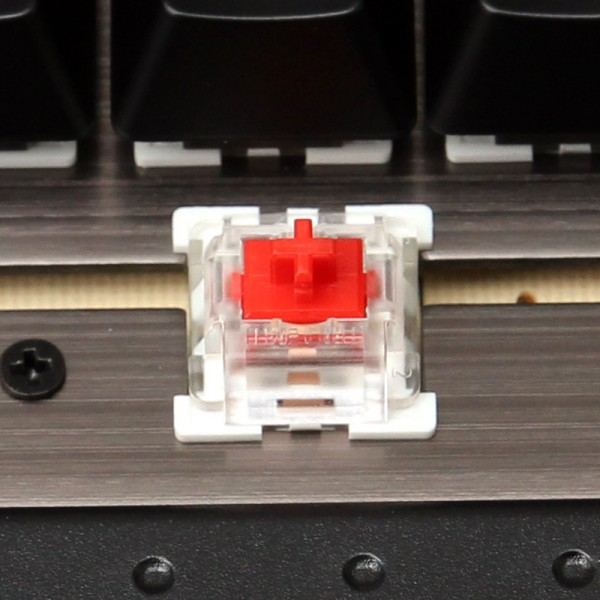 The inscription is created by the semitransparent plastic, which makes the lighting very effective.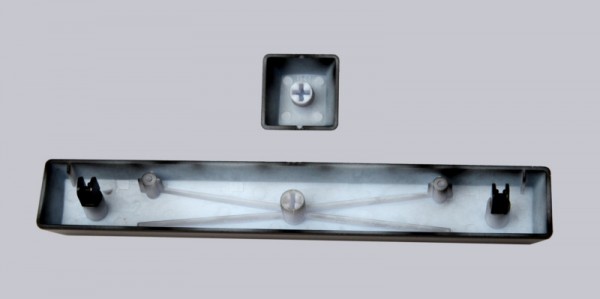 The LEDs light up "only" blue, but thanks to 12 different modes, which are selected with Fn + F12, as well as adjustment of luminous intensity and luminous speed, the lighting offers a lot of variety.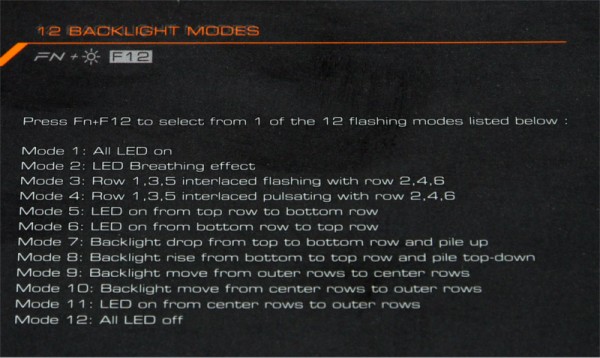 On the underside you can see stand feet and rubber pads against slipping …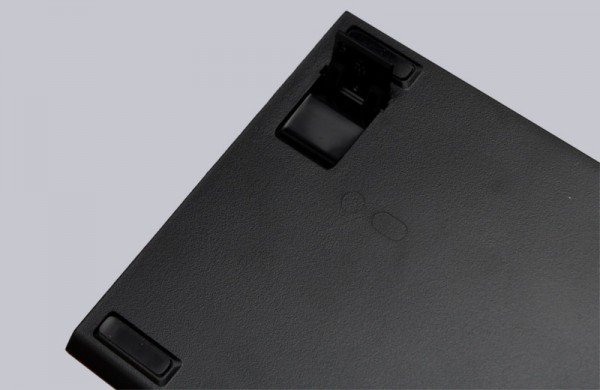 These are also not missing under the palm rest.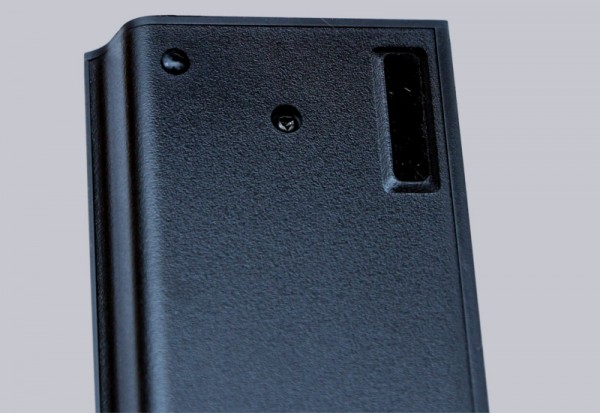 We have not yet dealt with the almost most important design feature: The surface of the keyboard housing made of plastic is significantly enhanced by aluminum.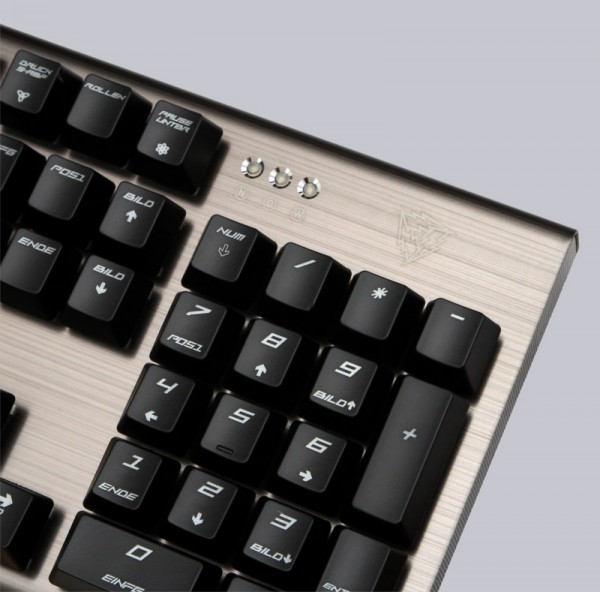 The permanently installed USB cable is coated with textile fabric and is very stable with 6mm overall diameter.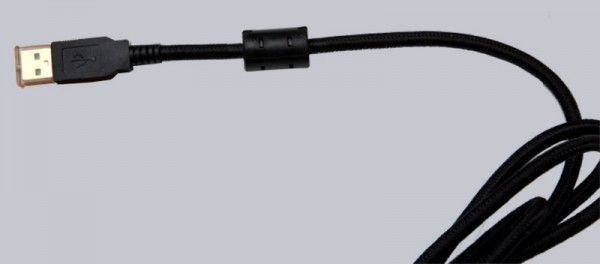 We are looking for software not only in the box but also on the website of ThunderX3 in vain. No dedicated driver is provided for the TK50. As a result, the settings on the keyboard are lost after a reboot. Especially for lighting mode and deactivated Windows button this is annoying.
ThunderX3 TK50 installation and operation …