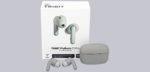 Layout, design and features …
The small case for charging via USB-C (Type-A to Type-C cable is included) is quite something, even if it is not a unique piece of technology and has already appeared in similar forms from other manufacturers. On the one hand, it is magnetically closed and the two earphones magnetically snap into their respective exactly fitting holders in certain dimensions. This allows the product to be transported very space-efficiently and safely. Secondly, an indicator lights up on each side when both earphones are charging correctly. This visual feedback means that no one half-heartedly puts one earphone into the device and later has to fret about a low energy level. The case itself displays its own charging status without the in-ears, with one light representing a low charge level and four lights representing the maximum charge level.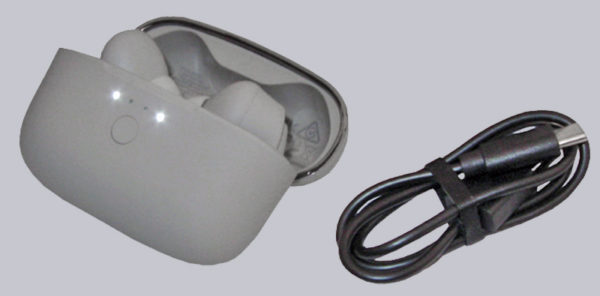 Both earphones can be charged at the same time or just one alone. Moreover, the case does not need to be connected to the power source via USB, but is in turn filled with energy to give the user the necessary mobility. It could hardly be much more practical. At most, the circumstance of having to transport the rest of the accessories separately could be criticized. Those who want to look up the meaning of the indicator lights again in the user manual would definitely have a motive for using the product box shown at the beginning.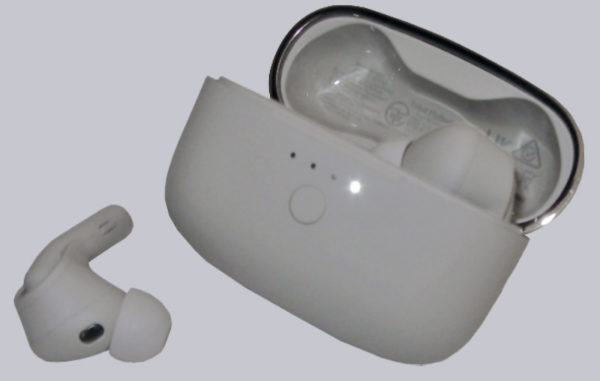 Due to the overall gray appearance, the earphones do not look particularly striking. Certainly, they do not have to be.
Also, the Tribit FlyBuds C1 Pro have integrated LEDs. When it flashes slowly and red, the two earphones should be gradually charging. When the Bluetooth connection is successfully established, it first glows red and white before the light turns off in normal listening mode.
On the flanks, you can see the obligatory "R" and "L", respectively, with one button each on the right and left in-ear.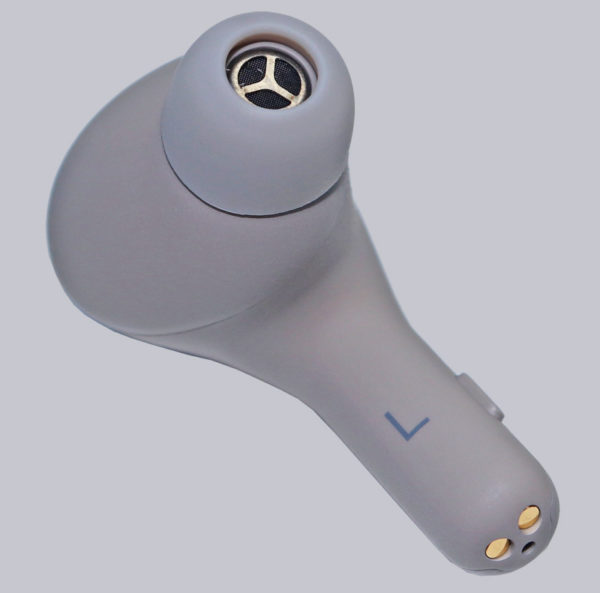 The left button can be used to start and stop music playback or answer a call with a single click, double-click to select the previous track or reject the call, and turn off the connection and reduce the volume when held for a longer time. The button on the right in-ear can be used to select the next track, increase the volume and change modes. The user manual covers these and other functions in sufficient detail.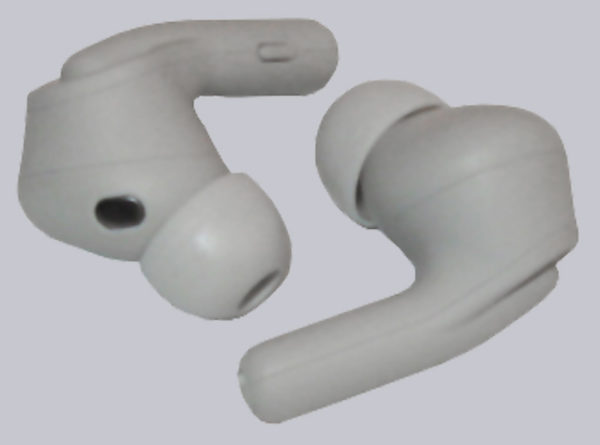 The earbuds can be changed by sliding them down the sides and, as mentioned at the beginning, are included from XS to XL, with size L attached by default.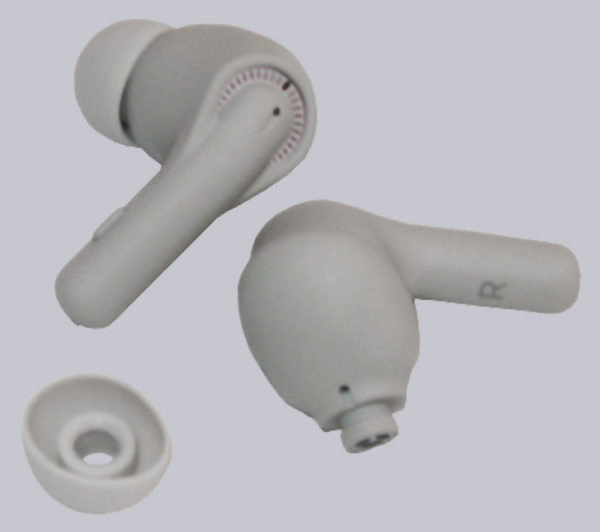 Tribit FlyBuds C1 Pro BTHA2 Practical testing …