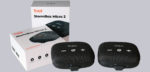 Layout, design and features …
The Tribit Stormbox Micro 2 come very chic with a coarse mesh fabric look. The controls are on top …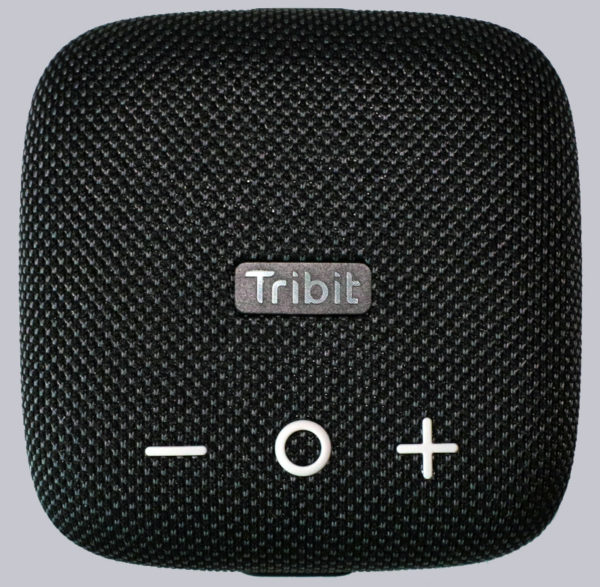 … and combine relatively many functions on a few keys. But once you get used to them, that's no problem.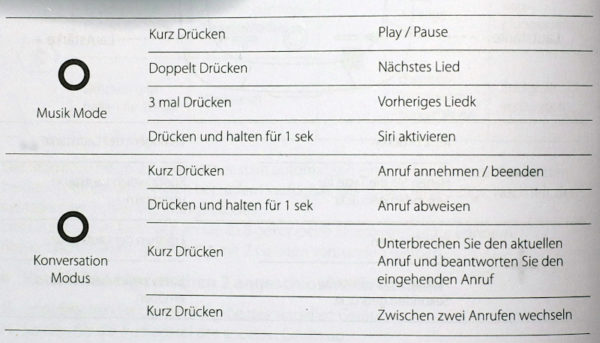 On the front, from left to right, are the microphone, power button, Bluetooth and battery LEDs, and a Bluetooth connect button.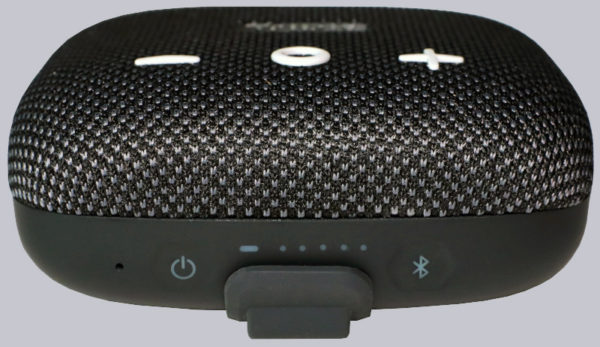 Everything is explained clearly and understandably in the manual …


… and the battery indicator can provide very detailed information about the charging state with its 5 LEDs.


On the side, we find the USB-C port, which can be used to charge the speaker or as a power bank via USB-C to USB-C cable. Of course, you can also use other charging cables to charge Apple devices, for example, if you fiddle around with adapters a bit.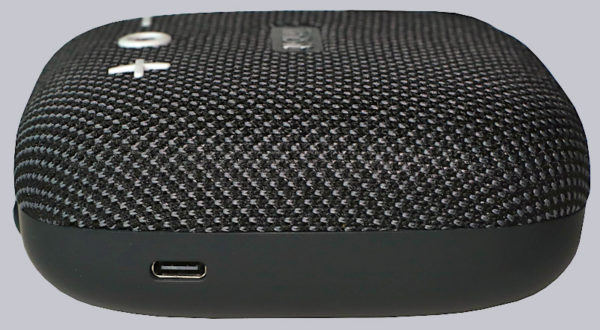 At the bottom, between the 4 feet is still a kind of strap …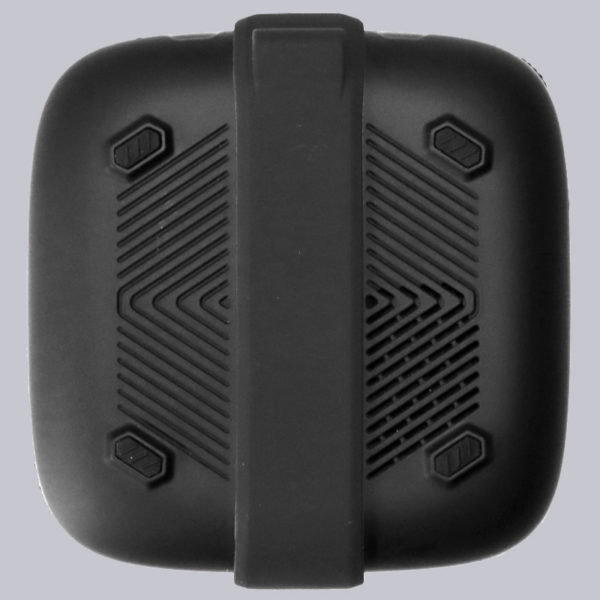 … with a very stable holding mechanism.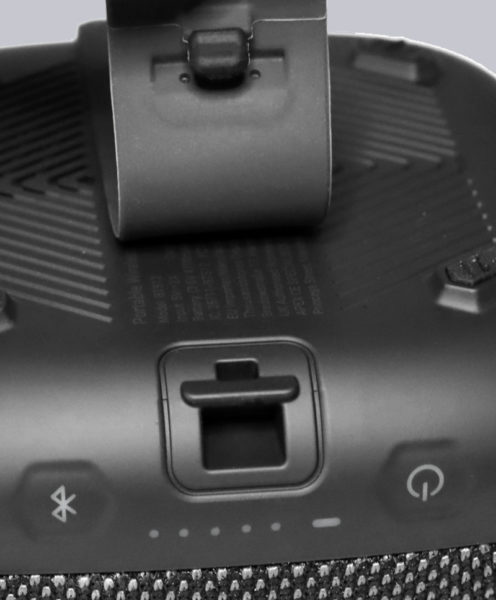 This allows the Stormbox Micro 2 speaker to be attached to the bicycle handlebars, for example …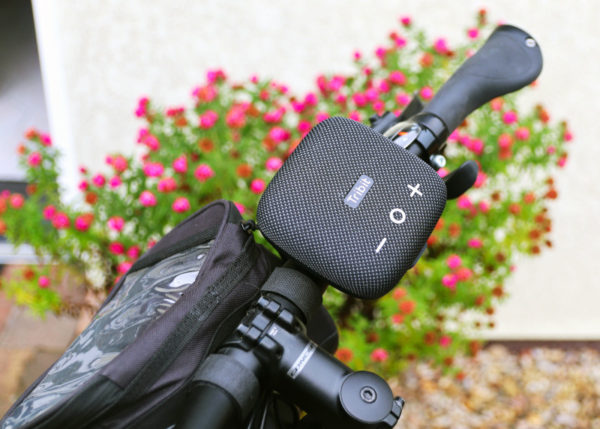 … or even in the shower, which is no problem due to the IP67 certification. Other mounting locations that come to mind would be e.g. the parasol, but it is currently (January 2023) too cold for that 🙂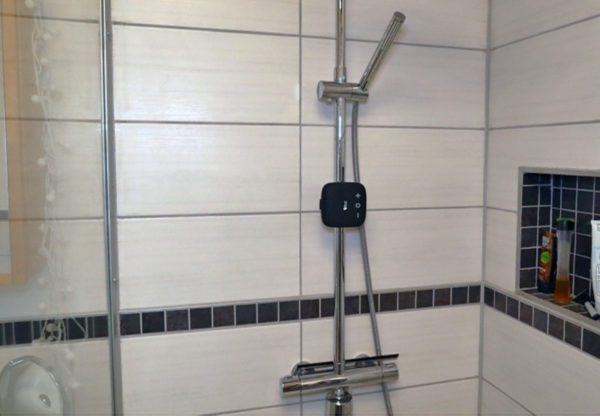 Tribit Stormbox Micro 2 Practical testing …