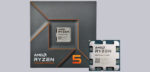 Today on OCinside.de we are testing the AMD Ryzen 5 7600X 6-core processor for the new AM5 socket. Compared to the Ryzen 5000 generation and its predecessor AMD Ryzen 5 5600X, a lot has changed compared to the AMD Ryzen 5 7600X. Starting with the integrated RDNA2 graphics unit up to DDR5 and the new socket, hardly a stone has been left unturned. The following review reveals the final result and how the six-core performed in our tests on an ASRock X670E Taichi Carrara. One thing in advance: On-Die RGB is unfortunately still not available 😉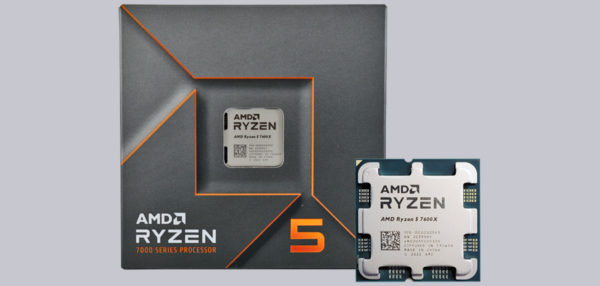 Thanks for the support …
Thanks for the support to Daniel.
Since its launch a few months ago, the price of the AMD Ryzen 5 7600X CPU has even dropped a bit. It is currently available for less than 280 Euro (01/2023).
Here you can order the AMD Ryzen 5 7600X at a reasonable price.
The delivery of the AMD Ryzen 5 7600X …
The packaging for the AMD 5 7600X processor is disproportionately large since there is no cooler inside anymore. AMD could easily be more considerate of the environment here. The processor is already visible from the front in this generation.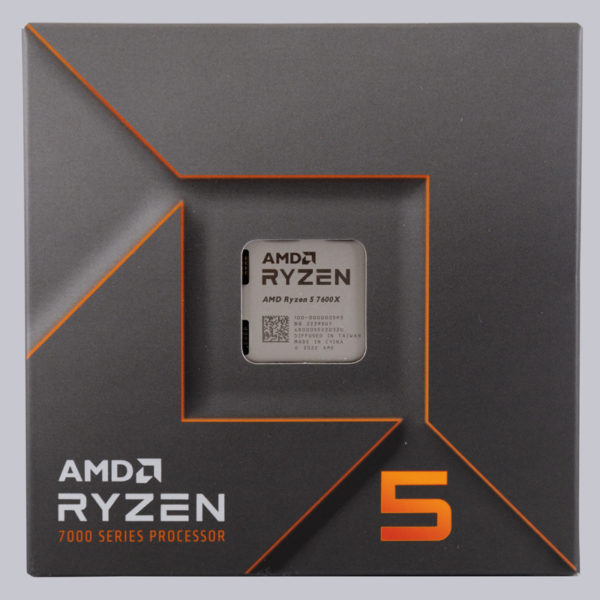 On the back, we find a few technical specifications as well as notes about content, warranty and boost behavior, which we will check in detail later.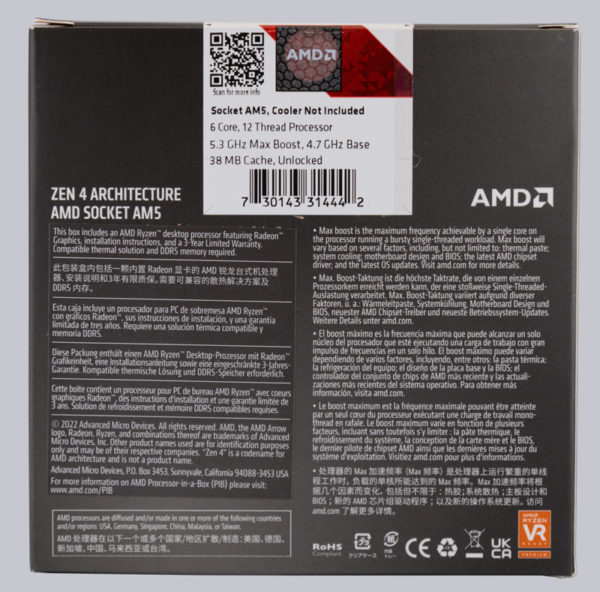 We take out the processor and look at it in detail for the first time. The shape of the heatspreader and the high weight are particularly striking.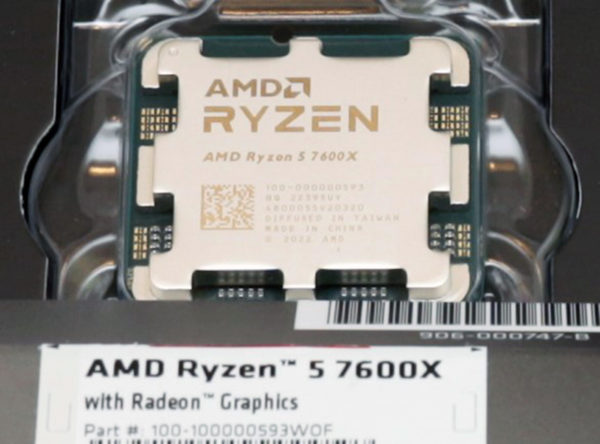 There is also a quick start guide and a sticker in the package.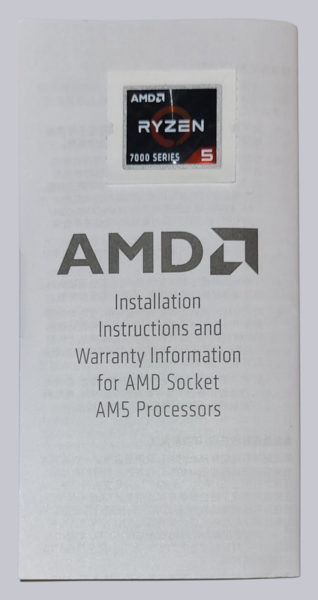 The AMD Ryzen 5 7600X that we tested is currently the smallest processor of the Ryzen 7000 series. Besides it, the AMD Ryzen 7 7700X with 8 cores, the Ryzen 9 7900X with 12 cores and the Ryzen 9 7950X with 16 cores have been released, as well as the cheaper AMD Non-X counterparts at CES 2023 (see Hardwarespot.de news). Construction-wise, all four models are the same size and fit in the AM5 socket. They mainly differ in the number of processing cores, cache size and power consumption. There are also smaller differences in the clock rates.
AMD Ryzen 5 7600X technischen Daten …