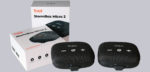 Result and general impression …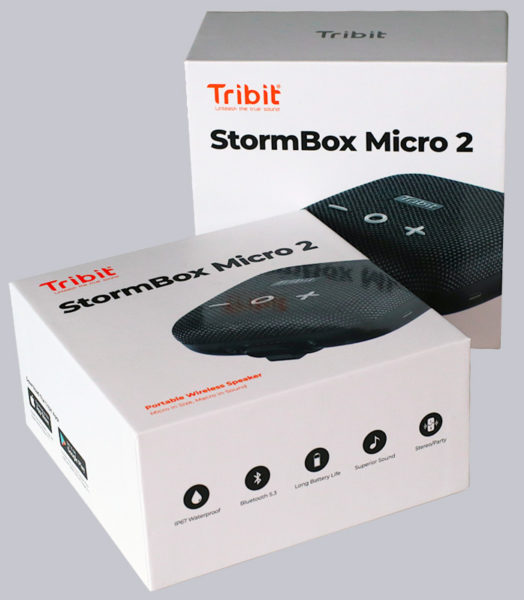 The Tribit Stormbox Micro 2 Bluetooth speaker performed very well in our test and was able to provide us with really pleasant sound during the test.
We like the fabric look, the easy and intuitive handling and the long battery life. A special highlight is the direct pairing of both speakers, which allows Tribit to get an impressive performance out of the small Stormbox Micro 2. This is not least due to the well-functioning app incl. equalizer.
But even individually, the Stormbox Micro 2 speakers sound really great for this size. We find the simple-looking gimmick of the mounting strap all the more ingenious. It lets us easily mount the Micro 2 speaker, for example, on the bike, on the parasol or on the shower rod.
Only the better quality AptX codec would have been desirable to reduce the latency a bit and the powerbank function is nice, but in our eyes it is more of a stopgap, but the speaker is not called Powerbox (in German Strombox), but Stormbox 😉
Discuss in our forum and share experiences about the Tribit Stormbox Micro 2 …
Here you can order the Tribit Stormbox Micro 2 Bluetooth speaker.
Read on in the hardware test area with several hardware reviews …