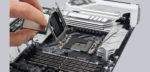 Intel or AMD CPU installation guide step by step …
After we have listed some hints for the CPU installation on the first page of the AMD/Intel CPU installation tutorial, there are now only once again all steps from the installation video as a small image sequence.
Here you can first see Intel's LGA socket, which is protected with a plastic cover like AMD's new LGA1718 AM5 socket. However, this plastic cap remains attached for the time being.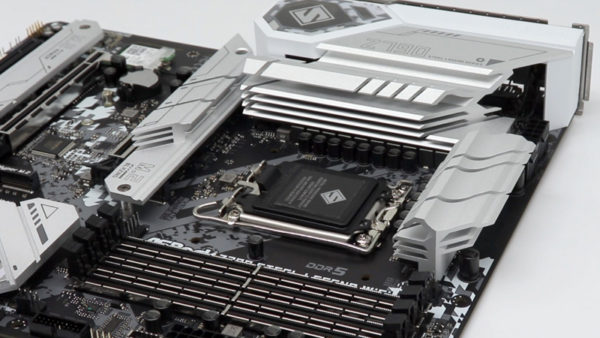 AMD or Intel CPU install guide …
First, we push down the metal lever until we can move it slightly away from the base at the side.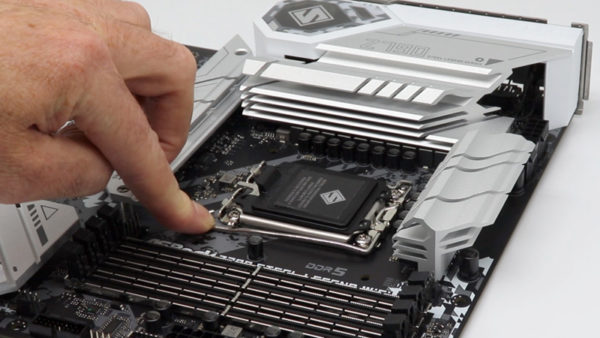 Move the lever all the way to the other side.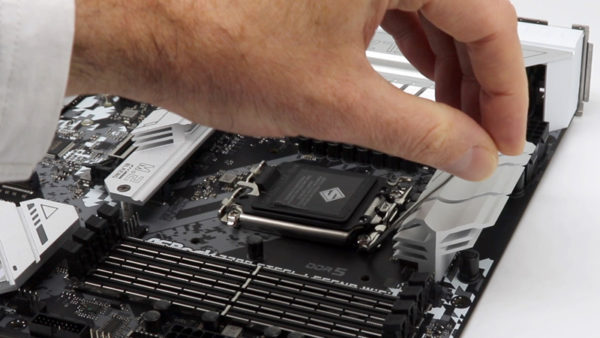 Flip up the frame.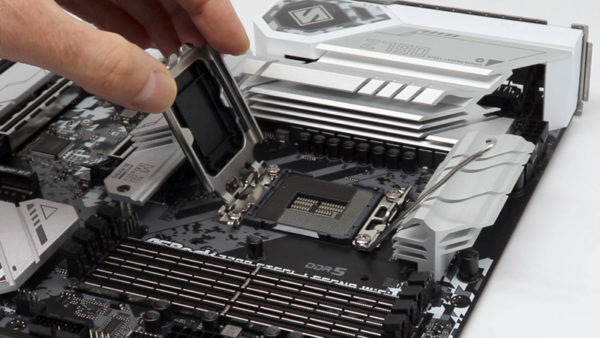 The plastic cover remains in place until we have inserted the CPU.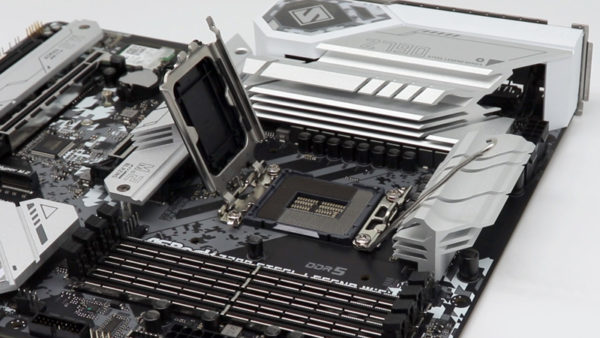 Now we look at the notches on the CPU.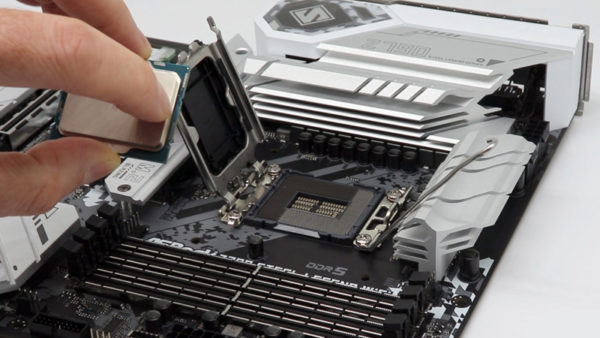 With these notches (keys) we insert the CPU correctly into the socket. For orientation there is also a small arrow in a corner on the CPU and the socket respectively on the plastic cover.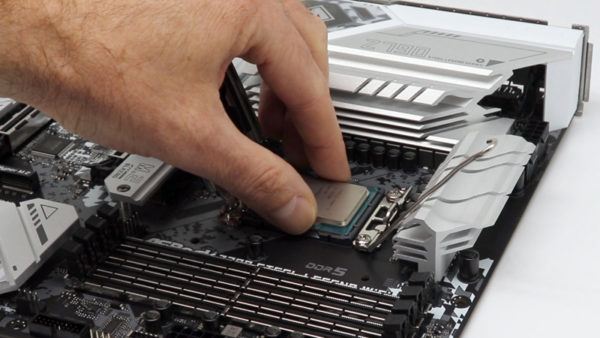 We now double check that all the notches are correctly aligned with the keying in the socket.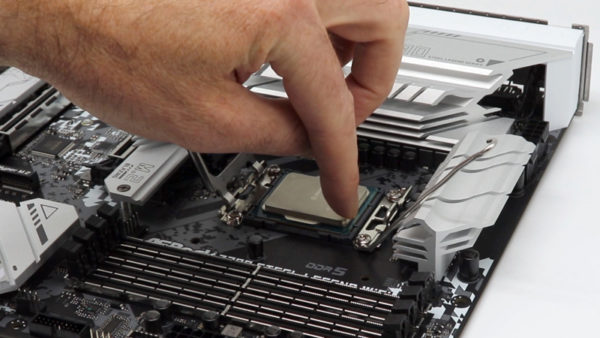 Fold down the lid.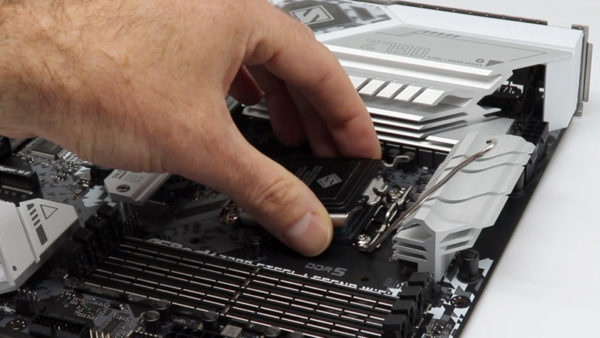 In the process, the LGA plastic cap already comes off, …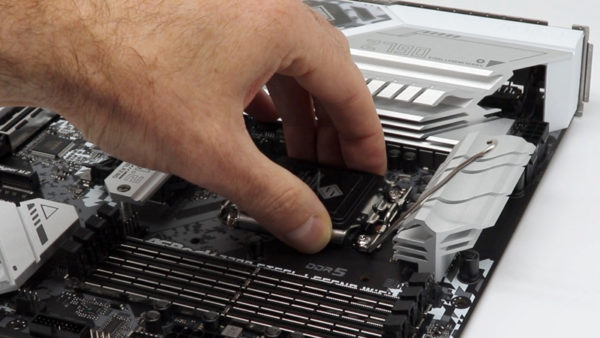 … which we now take off and best put directly into the mainboard box, because you might need them again for the transport of the mainboard for warranty, sale, etc..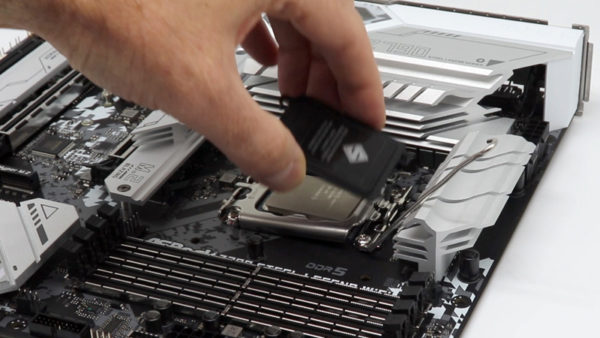 And can now push the lever down again.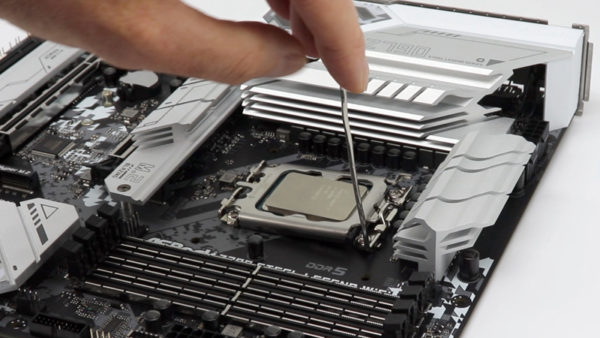 That was it already. Now apply some heat transfer compound and mount the CPU cooler. We show exactly how to do this in the corresponding air cooler test or water cooler test … almost forgot the compressor cooler tests
AMD or Intel CPU remove guide …
To remove the CPU, we press the lever down again. Move it over again. We can already lift up the frame, but we cannot remove the CPU yet.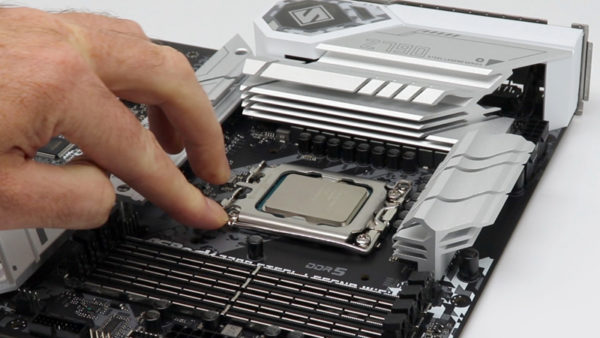 Now place the plastic cover back onto the metal frame of the base and snap it into place. This is now correctly clipped in again. Now remove the CPU from the socket.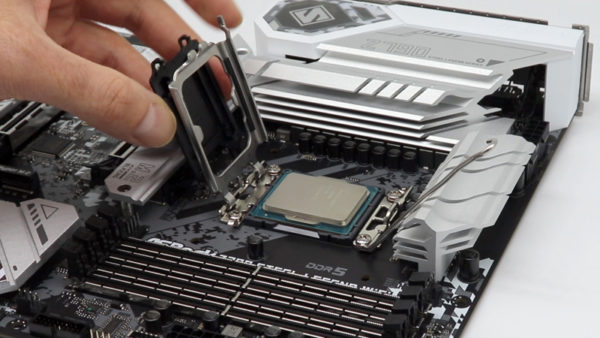 Can fold the frame back down and snap the lever back into place. That was it.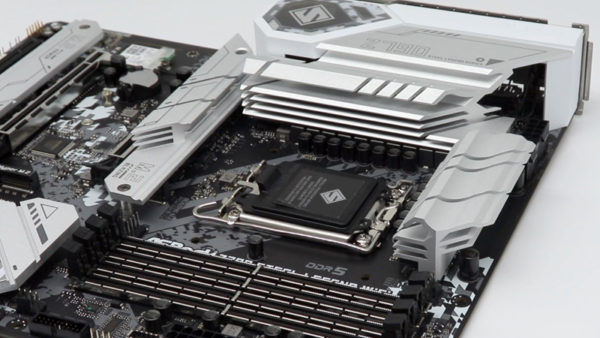 For example, the motherboard can be put back into the anti-static foil and then into the carton for a repair or sale (never transport it without a plastic cap!). Or you can now upgrade the CPU with a newer processor that is also suitable for the socket and the BIOS or UEFI. If a CPU is not recognized by the mainboard and the monitor stays black after inserting the CPU, because the CPU is too new for the mainboard, some mainboards have functions how to flash a BIOS or UEFI directly over the mainboard. We are happy to help with this in the forum.
AMD or Intel CPU installieren Result and general impression …