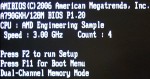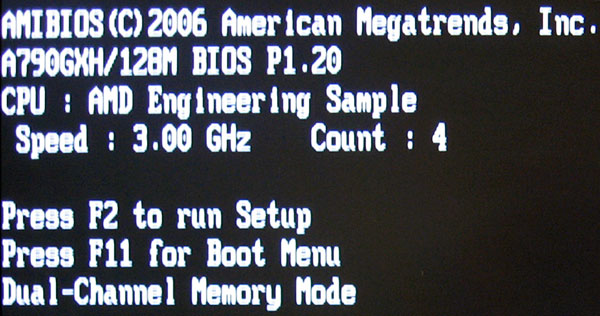 AMD Phenom II CPU multiplier, Vcore and fourth core unlock
Unlock an inexpensive AMD Phenom II 710 X3 CPU with 3 cores and multi lock to an AMD Phenom II X4 Engineering Sample with 4 cores, Vcore selection and unlocked multi !
Press the Reset Button and with a bit of luck amaze once again …
When one follow this correct order of BSP Only and ACC modification, it's now time to press the reset button and with a bit of luck the processor is detected as Engineering Sample ! This amaze also me, because no CPU before had such a Phenomenon – also no "Phenom" processor.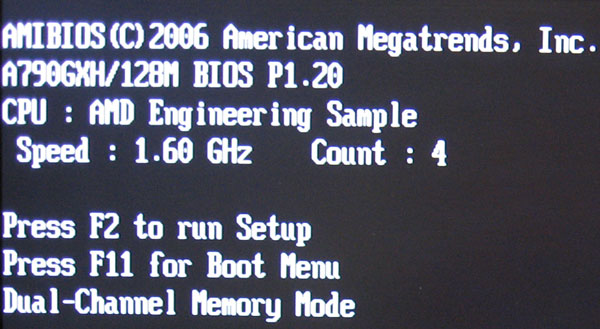 A look into the BIOS strengthens the first guess that this ominous transformation really worked. And what is the benefit of an AMD Engineering Sample ? Right, it's possible to change the multiplier and the Vcore !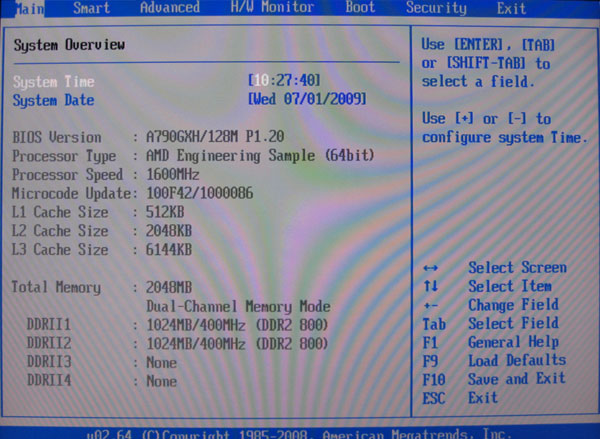 The multi is unlocked …
The maximum CPU frequency is now with 200 MHz reference clock no longer limited to 2600 MHz, but 200 x 31.5 = 6300 MHz !!! Anyway, the next look should be turned very fast to the Vcore, because the Vcore is now about 1.55 V and that is very high for a simple air cooler with low revolutions.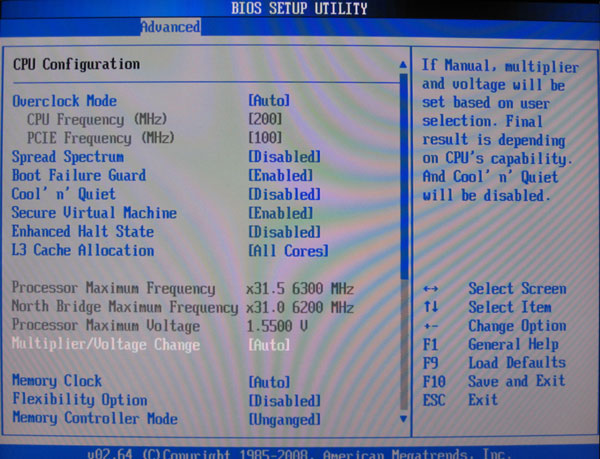 The multi is selectable between 0.5x and 31.5x …
Here one can see the new unlocked multiplier selection beginning with 0.5x …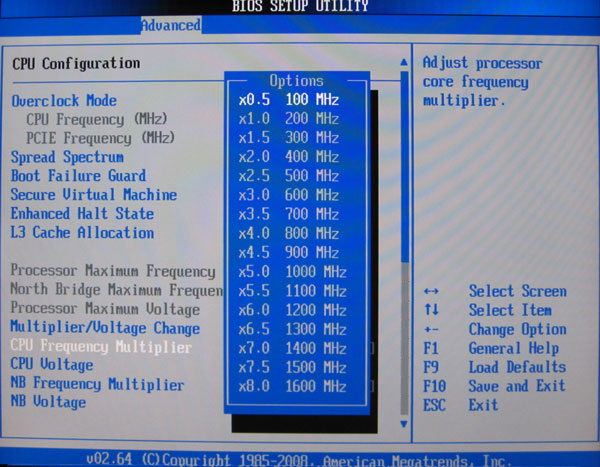 … up to 31.5x and this without !!! ES or BE (Black Edition) processor inside of the PC.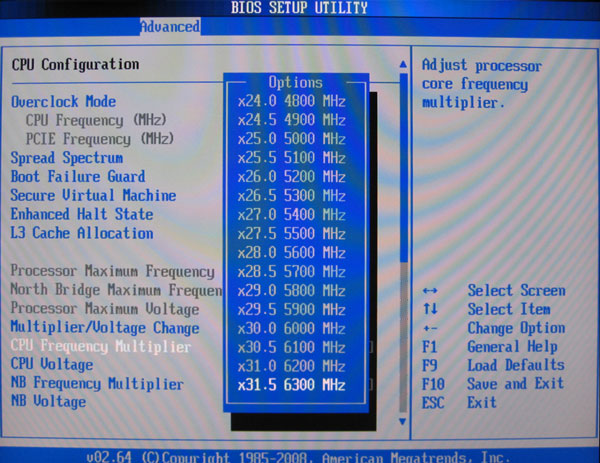 The Vcore is selectable between 0.6000 and 1.8625 Volt …