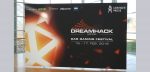 DreamHack USK16 hall …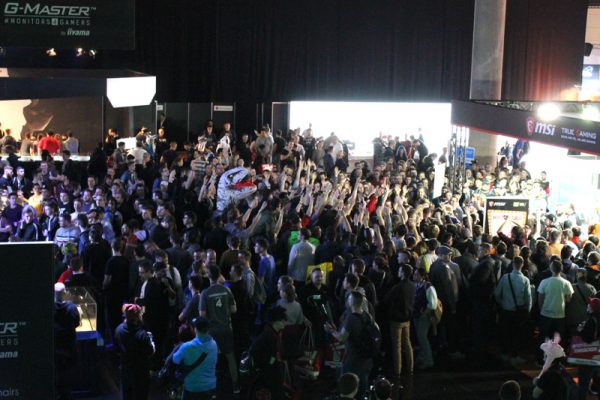 Between the under and over 16 area MediaMarkt had set up with a DreamStore and offered a wide range around the topic of gaming incl. Some tempting bargains. The o16 area was therefore reached via the separate entrance as well as via the MediaMarkt DreamStore.
A good part of the hall was used for the present hardware manufacturers and so we could bring a lot of great impressions from Samsung, Corsair, Zotac, MSI and XMG. There was always something going on in at least one of the stalls in the form of raffles, giveaways or product demonstrations.
In the o16 hall, the indie area was also housed, so that we could also inspect less well-known games and manufacturers. If you feel like it, you could also watch the streaming area known twitch streamers live while gambling / streaming over the shoulder. And of course, other merch stands were not missing.
The heart of the game, of course, was the big tournament stage, where in addition to public activities the Counter Strike tournament "Winternational" and the Cosplay Championship were held. Here we looked at the exciting Counter Strike Final and the award ceremony from the grandstand. Again, the organizers, as already on the Rocket League stage, were convincing with a successful presentation. And at Zotac we were able to film the RTX 2080ti with their impressive RGB cooler.
Click on the following picture to open the gallery with the pictures of the Dreamhack 2019 impressions. With the cursor keys right / left or with the arrow keys within the picture you get to the next or previous picture.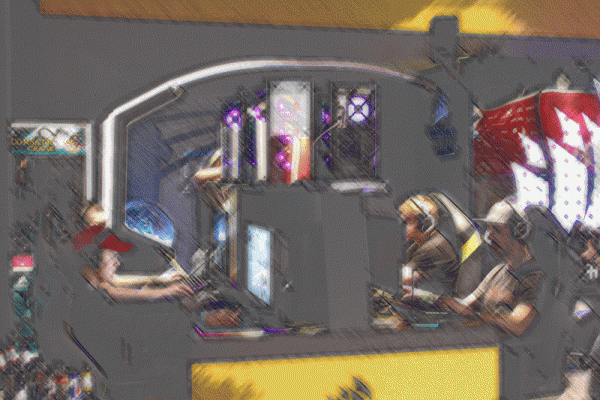 Select images directly:
Corsair, 2, 3, 4, 5, 6, 7, 8, 9, 10, 11, Cosplayer, 13, 14, 15, 16, 17, Counter Strike, 19, 20, 21, 22, 23, 24, 25, 26, 27, 28, 29, 30, 31, 32, 33, 34, 35, Hörluchs, Indie, 38, 39, 40, Monster Energy, MSI, 43, 44, 45, 46, 47, 48, 49, Samsung, 51, 52, 53, Stream, XMG, 56, Zotac, 58, 59, 60, 61, 62, 63, 64.
Next to the conclusion of the DreamHack 2019 …