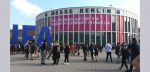 From 31 August to 05 September 2018 the IFA International Consumer Electronics Fair took place again in Berlin. We have visited IFA 2018 in Berlin and brought back impressions of hardware, audio/video, smartphones and other technological innovations with almost 400 pictures. Even on the last IFA day the crowd was still enormous, justifiably!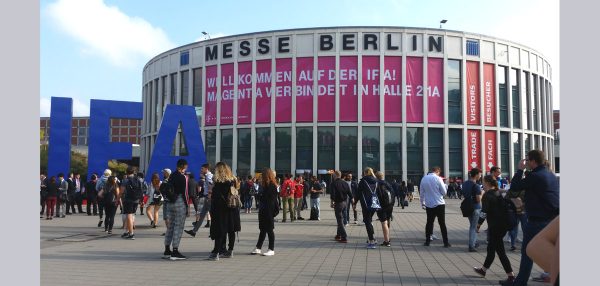 IFA 2018 Trade Fair Report – New IFA Hardware 2018, Virtual Reality, IFA 2018 Audio, Video, Smartphones and much more!
If you like, you can also browse the CeBIT 2018 Coverage and gamescom 2018 Report and further trade fair reports.
The picture shows the IFA hall plan with the exhibition halls in Berlin.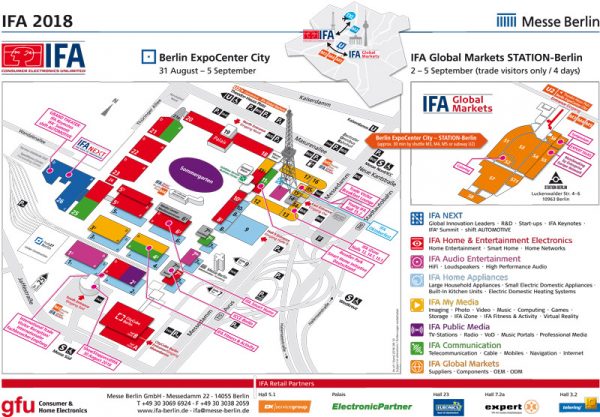 Welcome to IFA 2018!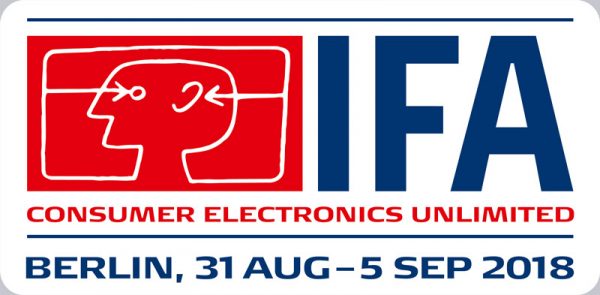 The following IFA main topics will be cut on the following pages with about 400 pictures and videos:
– IFA Hardware – New PC Hardware of IFA 2018
– IFA Audio/Video – Audio and Video Products of IFA 2018
– IFA Impressionen – More pictures and impressions of IFA 2018
– IFA Fazit – Conclusion on IFA 2018 Berlin
Here are the most important Hardware News.
And here we can discuss about it: IFA 2018 Discussions
Continue to Gaming Hardware and other PC Hardware of the IFA 2018 …