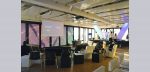 Last week Synology invited OCinside.de to the Synology Insight 2018 event in Munich. Gabiza7 visited the event for us and had a look at the latest Synology products. Even if some products were only shown behind the scenes and can therefore only be shown later, there are a few interesting NAS products on display.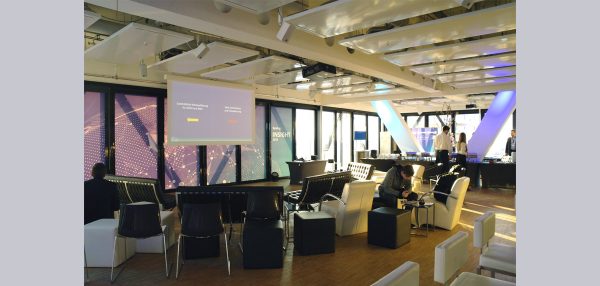 Thanks for the support …
Thanks for the interesting event to the manufacturer Synology and thanks for the fresh report to gabiza7.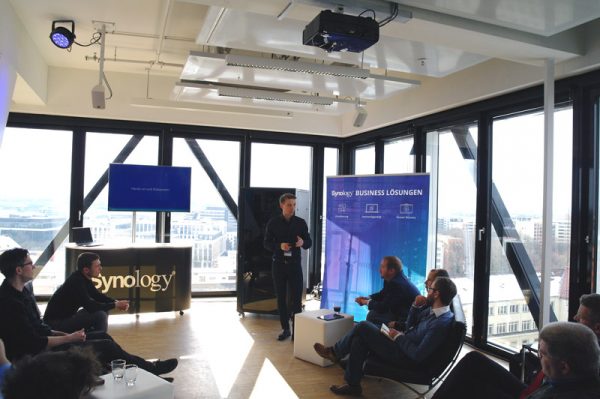 What do a mantis, kangaroo, and other animals have to do with a Synology NAS system? They all run on it or the software they stand for. A NAS as a system on which only data is stored and recalled via the network? Meanwhile unthinkable! At least when it comes to manufacturers like Synology, who invited us from OCinside.de to their event Synology Insight in Munich on March 21, 2018 in the almost dizzying heights of the Upside East.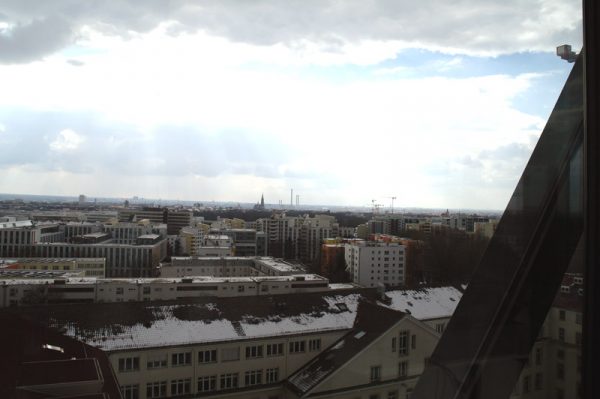 The NAS systems of the Taiwanese company can store recordings from surveillance cameras, operate as e-mail servers or provide virtual machines. And to uncover the animal puzzle from the beginning: They can also be used as servers for numerous third-party software such as the bug tracker Mantis, the ticketing solution osTicket or the database system MariaDB. The fact that the small NAS systems are also capable of streaming multimedia content does not really need to be mentioned separately. Depending on the model, it's not always possible to speak of a small NAS system, because Synology also offers entire servers with one or more height units, such as the FS3017 at the top and bottom of the photo.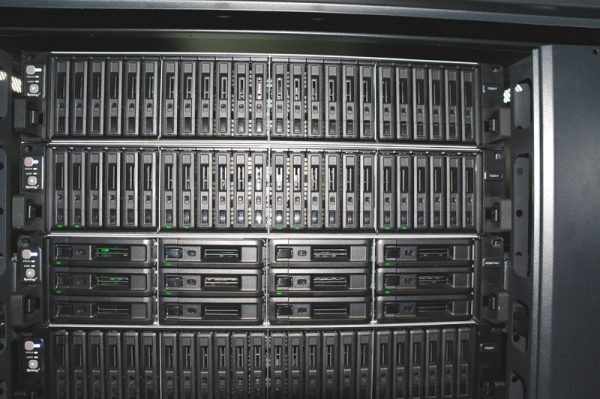 It is important to note that it is not actually a server, but still a NAS system – more precisely – a FlashStation. Well, a system with two six-core Intel Xeon E5-2620 v3 and 64 GB RAM at a price of around 13,000 EUR without SSDs/hard disks, that sounds suspiciously like a server. Even if it's not the highest in the server market in terms of timeliness and performance, a few or rather a few more virtual machines can easily run on such a system. There's nothing wrong with Synology offering servers, especially when it comes to virtualization: it's easy to determine which hardware components are compatible with Synologys NAS operating system – the DiskStation Manager (DSM) – or to what extent DSM needs to be customized to harmonize with the selected hardware before it's ready for the market.
Synology will be happy to release new "servers" soon, as the FS3017 is already back from the late year 2016: The rack, in which the FS3017 also resided, did not have to be brought to the press event directly from Asia, it came to Munich from the Synology branch in Düsseldorf.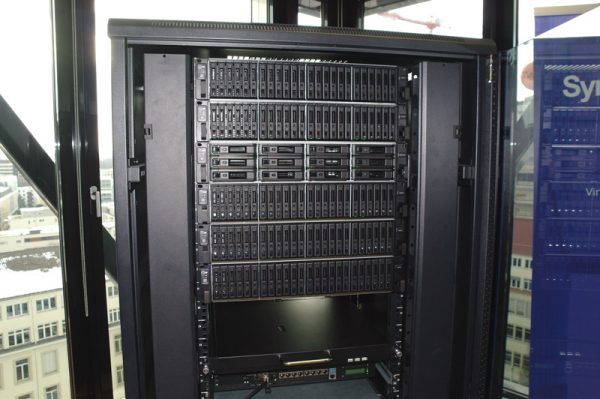 Only the cooling was problematic, so the door should remain open. But if it wasn't that bad, we could make sure that everything was properly wired 😉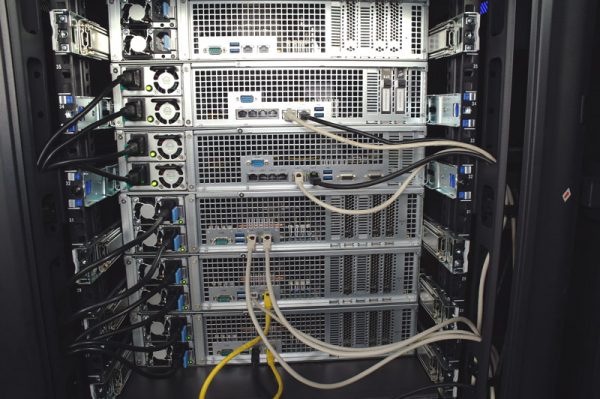 Some numbers smaller, although probably oversized for the average home use, but with a price of around 600 Euro (without hard disks/SSDs) already much more affordable is the Synology DS1517+.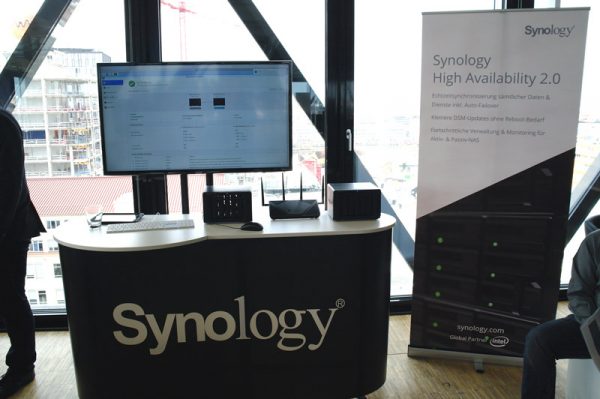 Here configured as a high availability solution (HA cluster) with another DS1517+.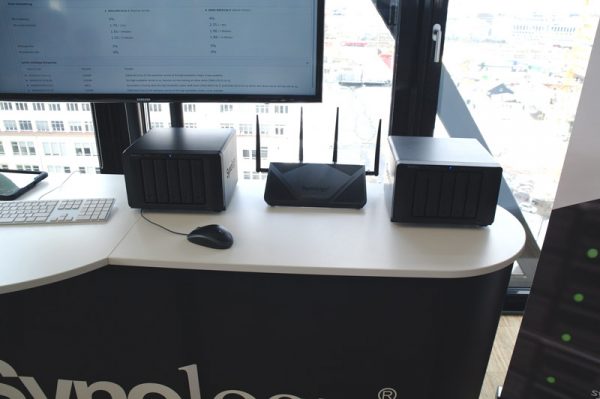 If one system fails, the other takes over.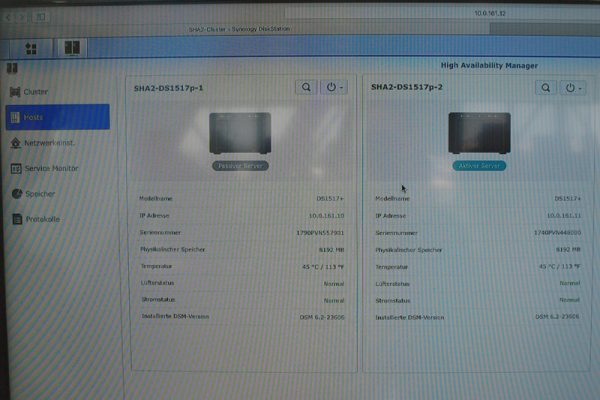 OK, but what was really new at the event? In hardware terms, the Synology DS1618+ from the upper mid-range segment was shown. It has six drive bays for hard drives and SSDs, making it unique in the Synology Plus product class. Models of this or the smaller product series can accommodate five and less or eight HDDs and SSDs or more. Otherwise there was not much new and if it was new, it was so new that it is not allowed to report about it yet!
Another new feature was the upcoming DSM version 6.2 – although it has not yet been officially released, it is available to interested users via the beta program and is therefore no longer secret.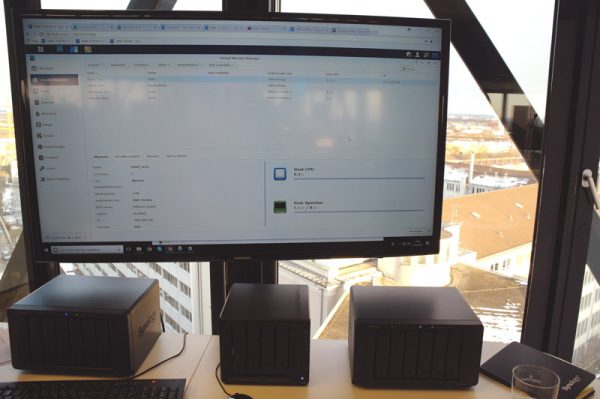 The next topic Synology wants to address and offer in its products is artificial intelligence, for example in Synology photo management software called Moments. But we must not say more about this yet. So it remains to be seen what Synology will introduce in the coming months.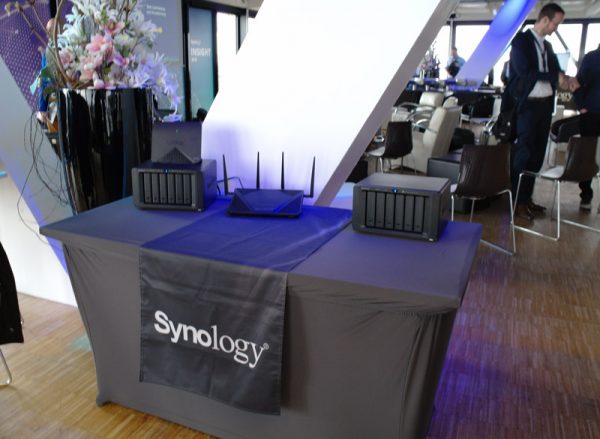 Maybe Synology has a NAS with animal logo or would it not be modern enough?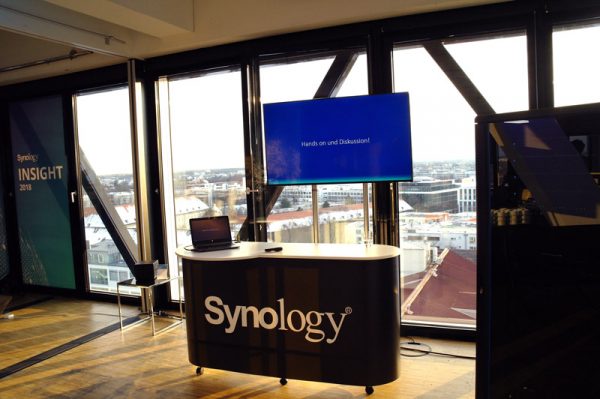 Discuss about the Synology Insight 2018 event in our forum …
Here you can buy Synology products at a reasonable price.
Continue to the overview with all OCinside.de trade fair reports …