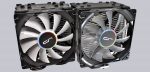 Today we are testing two coolers, namely the H7 and H7 Quad Lumi from Cryorig. We will check if there are other differences besides RGB lighting and of course show the beautiful lighting effects in our OCinside YouTube channel. There are also more videos in the review and two brand new 360 degree views on the third page, which we will use more often now on OCinside.de, so you can look at the cooler and a few other products from all sides.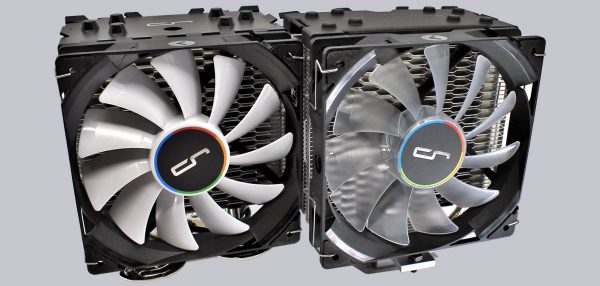 Many thanks for the support …
Thanks for the support to Henro & the manufacturer Cryorig.
The Cryorig H7 currently has a price of about 35 Euro (03/2018), the Cryorig H7 Quad Lumi of about 50 Euro (03/2018).
Here you can buy the Cryorig H7 series at a reasonable price.
The delivery of the Cryorig H7 / H7 Quad Lumi …
The Cryorig H7 comes to us in a pretty, simple box.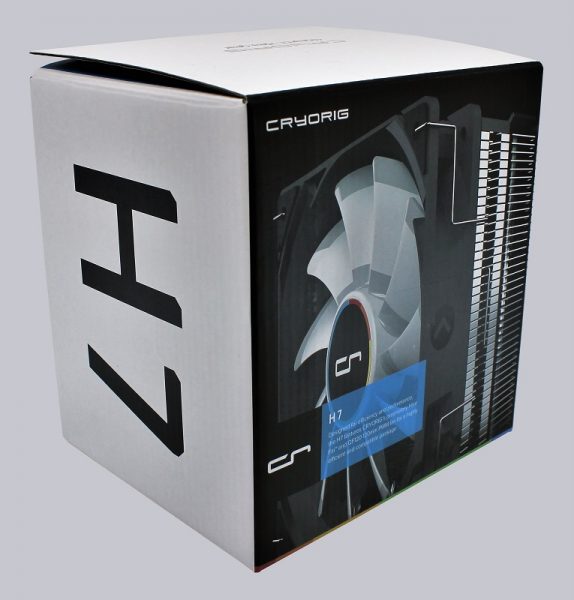 On the side, the core features of the H7 are praised: Efficient cooling design, RAM compatibility and easy installation.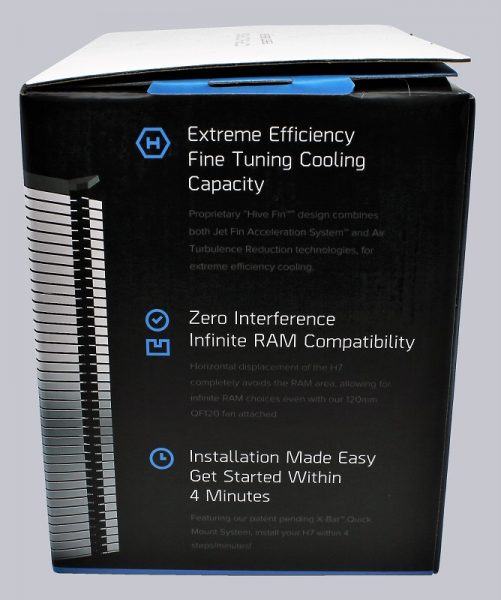 In comparison, the Cryorig H7 Quad Lumi cardboard also shows a subtle hint of the RGB illumination.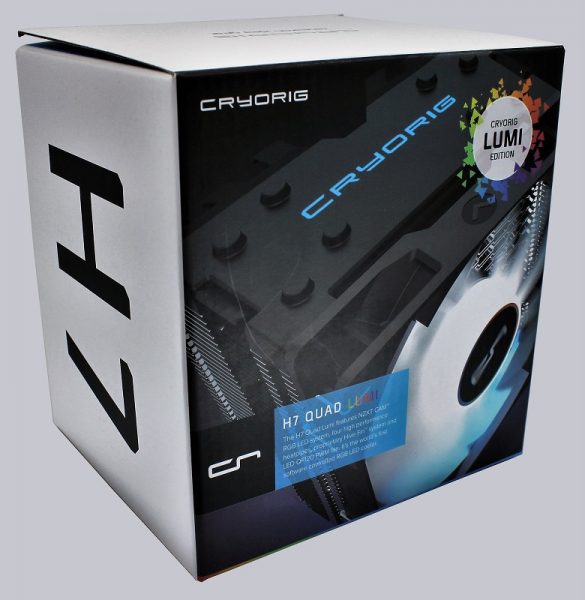 For the top features, Cryorig focuses on the H7 Quad Lumi's RGB lighting, high cooling capacity and RAM compatibility.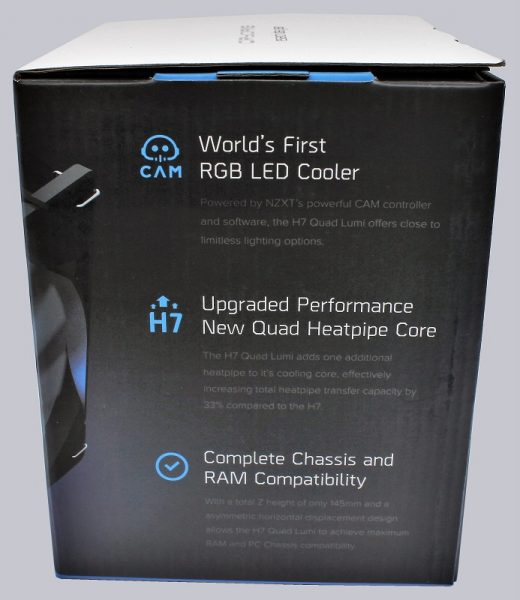 This is included in the scope of supply …
The H7 and H7 Quad Lumi coolers are well packaged. Cryorig dispenses with styrofoam and sits completely on cardboard or cleverly uses the accessory boxes to securely fix the cooler.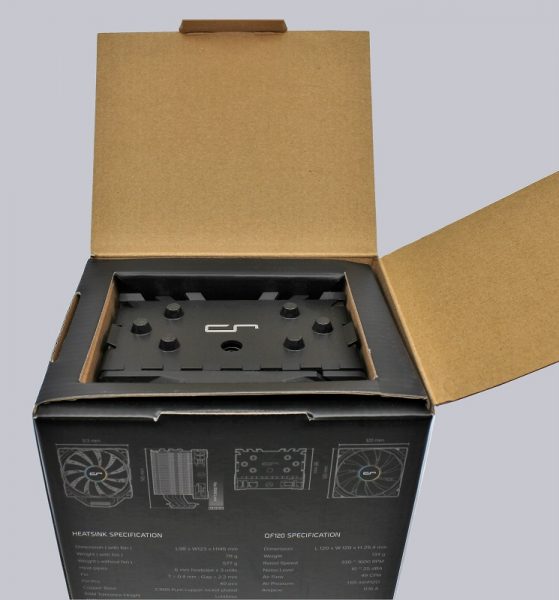 In addition to the mounting material, instructions and thermal grease, the accessories also include fan brackets for expanding the cooler to push / pull operation. Cryorig offers the QF120 fans in 3 different versions (Silent, Balance and Performance) and also with illumination. So you can expand your H7 cooler according to your own needs.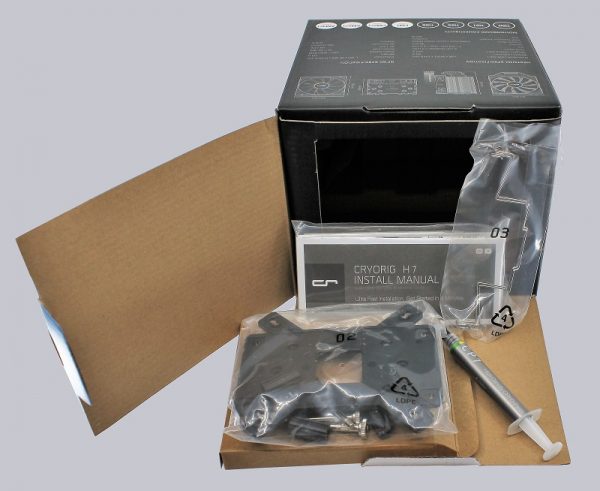 Cryorig H7 / H7 Quad Lumi technical specifications …