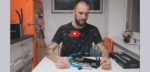 Result and general impression …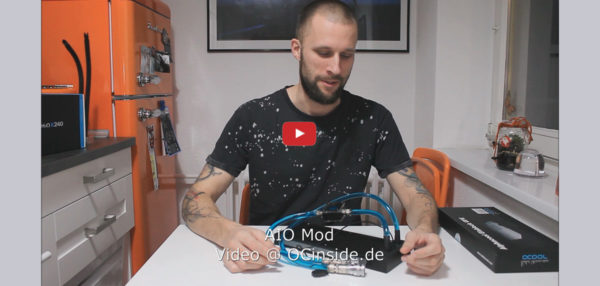 The AIO mod was really fun again 🙂 It is interesting to see that Antec uses 8mm tubing and that the pump is relatively strong. This would surely even make a small custom loop possible.
Thanks to the components from Alphacool, the conversion was a complete success and we look forward to testing the water cooler with the newly created test system.
As already spoiled in the video, the beginning will be the Alphacool Eisblock Aurora Plexi for the AMD Radeon RX 5700 XT on our ASRock Radeon RX 5700 XT Taichi X 8G OC+, for which we will soon publish a test report.
For a comparison with other coolers, take a look at our CPU cooler chart 2018 on the Intel Core i5 PC and the CPU cooler chart 2018, tested on an AMD AM4 PC system. Here is also the CPU cooler chart 2016 on the Intel Core i5 PC and the CPU-cooler comparison 2016, tested on an Intel Core i7 PC. And here is the previous CPU cooler chart with CPU cooler bevore 2016. A direct comparison to our previously tested coolers is however not possible here, since the test system has changed fundamentally in the meantime.
Discuss in our forum and share experiences about the Antec K240 AIO mod …
Here you can order the Antec K240 AIO and water cooling products.
Go to the modding section with many other mod instructions …