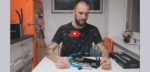 Today, an AIO water cooling system is being converted on OCinside.de. We show the conversion of an Antec K240 AIO water cooling with a few components from Alphacool to a flexible test system in a comprehensive video on our YouTube channel.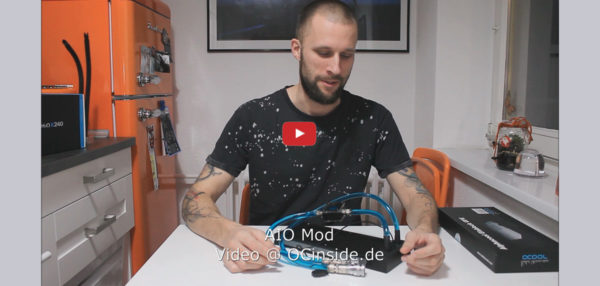 Thanks for the support …
Many thanks for the support to Henro.
Here you can order the Antec K240 AIO and water cooling products.
What we want to achieve …
We would like to take advantage of the fact that Antec has installed the pump in the radiator in the K240 AIO water cooling system and are converting it into a flexible test system for water cooling components using quick couplings. But of course you could also use the video instructions to build a custom loop with the Antec K240, or a graphics card AIO loop or or or 😀
Antec K240 AIO mod instructions first as video …