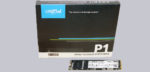 We have already used a Crucial P1 SSD in Orico PCM2-C3-GY USB 3.1 review and in the Icy Dock and ASRock U.2 Special as well as in several Intel motherboard reviews at OCinside.de. Today, we again take a close look at the Crucial P1 1TB M.2 NVMe SSD with the latest firmware in order to compare it against 70 other SSD results in the extensive SSD comparison.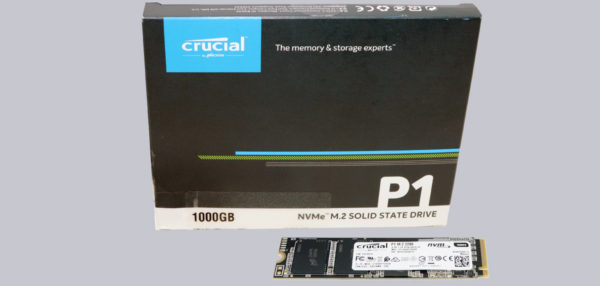 Thanks for the support …
Many thanks for the support with the Crucial P1 1TB NVMe SSD to the manufacturer Crucial.
The Crucial P1 1TB M.2 NVMe SSD CT1000P1SSD8 has a price of about 120 Euro (03/2020) at the time of testing and is also available in the Crucial Shop.
The Crucial P1 SSD series currently includes the following models:
Crucial P1 SSD 500GB M.2 CT500P1SSD8, Crucial P1 SSD 1TB M.2 CT1000P1SSD8 and Crucial P1 SSD 2TB M.2 CT2000P1SSD8
The read and write values are specified with different performance depending on the SSD capacity and the lifetime with different TBW (Total Bytes Written) values depending on the capacity. A larger Crucial P1 SSD is therefore somewhat faster and is designed for more data transfer.
Here you can order the Crucial P1 SSD.
The delivery of the Crucial CT1000P1SSD8 SSD …
Unlike the previous Crucial M.2 SSDs, the Crucial P1 1TB M.2 NVMe SSD was no longer just enclosed in a small blister pack, but now also packed in a small cardboard box.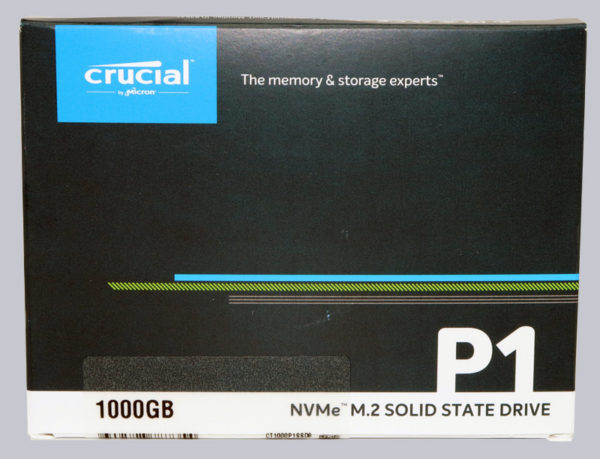 On the back you can see directly where you can download instructions, firmware updates and a data transfer software. Alternatively, we offer some manual copy instructions for the SSD in the forum.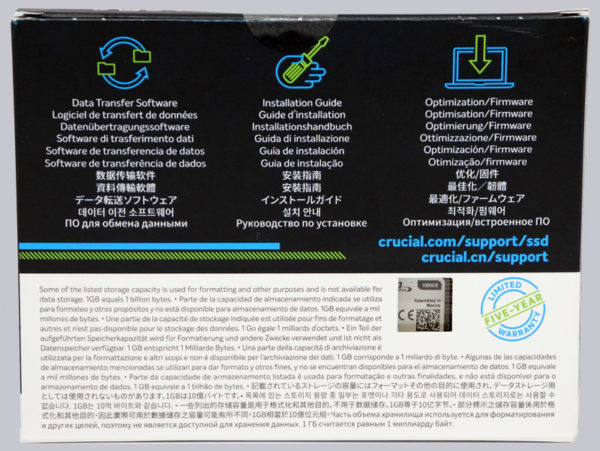 This is included in the delivery package …
In the scope of delivery there is a leaflet for the warranty beside the Crucial P1 M.2 SSD CT1000P1SSD8. M.2 screws were omitted this time, since they are usually supplied by the mainboard manufacturers anyway.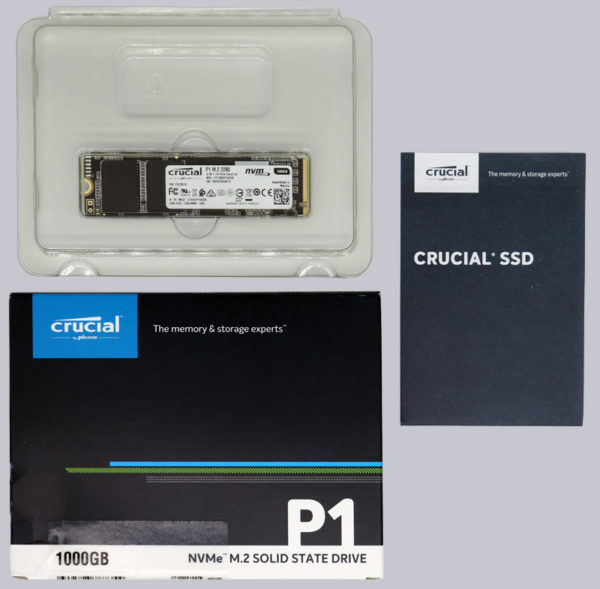 In the small carton, however, the blister packaging is revealed again. No scissors are needed and the plastic inlay can be closed again.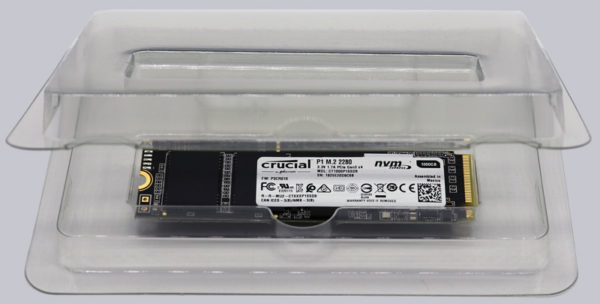 Crucial P1 1TB M.2 NVMe technical specifications …