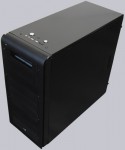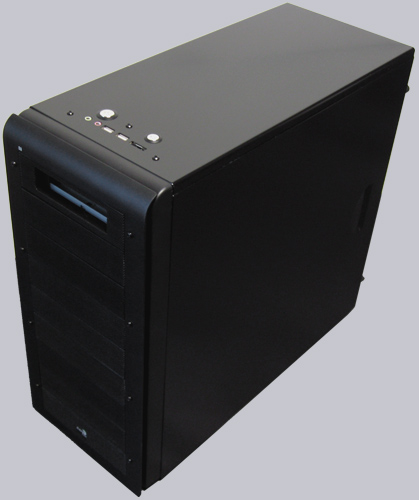 This new Aerocool S9 case is offered currently in three different editions. The S9 pro version impresses with an enormous 400mm fan in the side panel, the S9 A version is provided with an acrylic glass side panel and the tested S9 standard version can take two 120mm fans in the side panel. In all three versions the Aerocool S9 chassis provides good air circulation, because there is an additionally pre-mounted 120mm fan with LED lighting in the front and an optional preparation for a further 120mm fan at the rear of the case. The following review will show, what this Aerocool S9 standard Mid Tower chassis has to offer.
Thanks for the support …
Many thanks for the support with the Aerocool S9 Standard case by Caseking.de
The S9 Standard ATX Midi Tower EN52436 without PSU has a current price of 55 Euro (07/2008) and is of course also available at our sponsors.
The packaging of the Aerocool S9 case …
The S9 chassis arrived well protected in this cardboard box: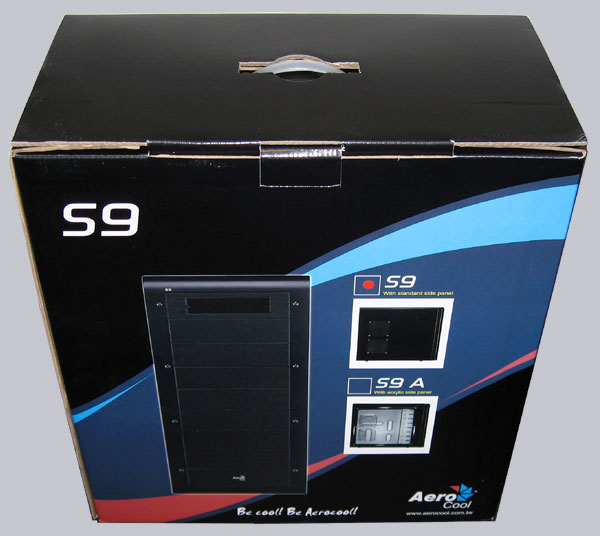 That is contained in the scope of delivery …
On the following picture you can take a first view to the black mid-tower case, which is available in three different versions as already written before. It has a 120mm front fan with 4 blue light emitting diodes / LED and of course you'll get some pictures on the next following pages.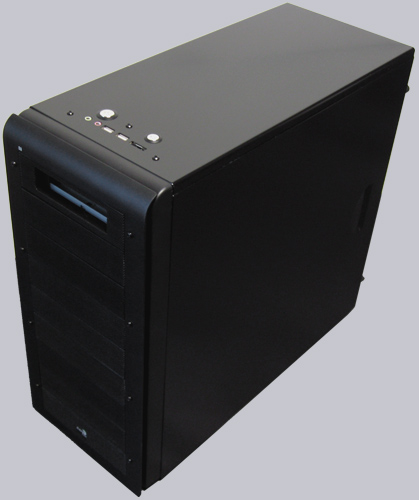 This small box is attached inside of the case which contains several interesting accessories. Of course it also contains a lot of screws and distance pieces to mount the motherboard.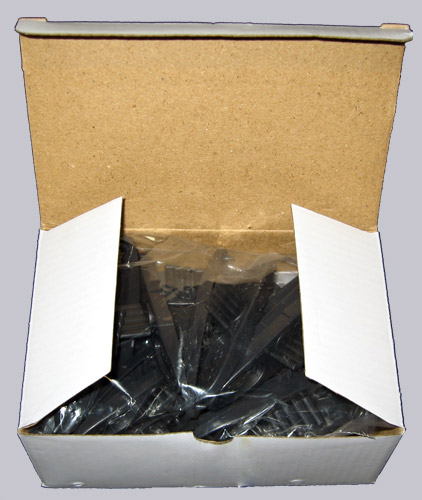 The provided manual or let us better say flyer is written in several languages and offers a few tips how to mount the drives and how to plug in the connectors.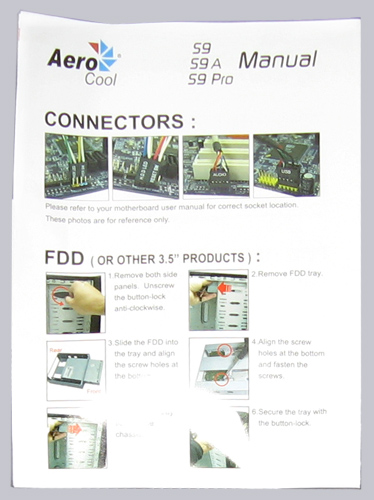 Additionally there are also contained three of these devices with rubber mountings. These mounting plates decouple the non removable disks very simple but effective of the chassis and avoid HDD vibrations to the case.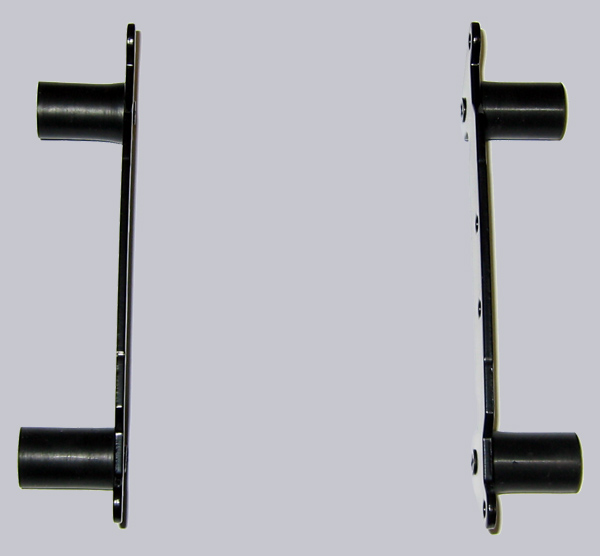 Furthermore the delivery contains several of these plastic attachments. They make a fast attachment of all 5.25″ drive assemblies possible with a small turn of the handle. In the process of the review it's shown at the PC case how that is working exactly.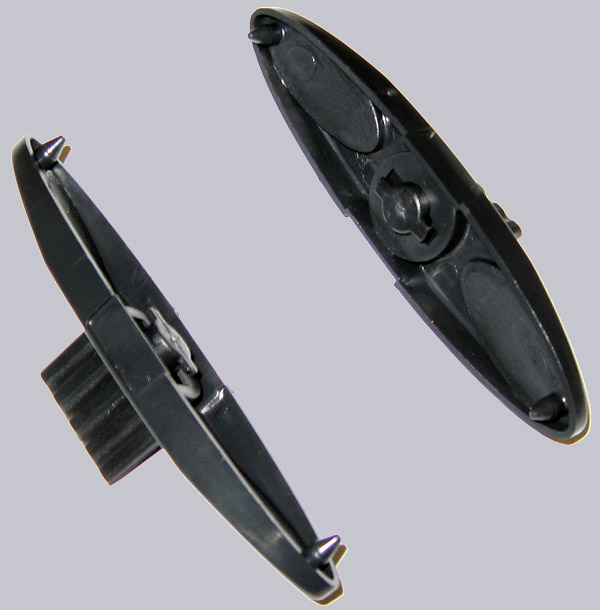 The following picture shows another special accessory, which is contained in the box. Those little accessories are the things which let all do-it-yourselfer beam with joy, because this small Piezo buzzer saves the mounting of a larger speaker and offers nevertheless all signals of the motherboard. Thanks to Aerocool for this small but fine extra benefit !

The technical data of the Aerocool S9 Standard Case …