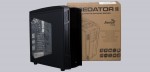 Result and general impression …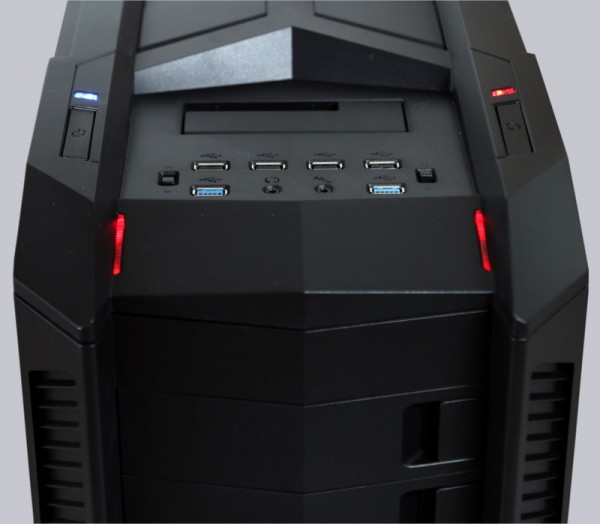 The Aerocool XPredator II is a case with the potential to polarize. The flashy design with plastic additions which remind of the newest batmobile is not for everyone. But these elements, the big window and the generous dimensions can make this case interesting for modders who can really run free on it. But most users are gonna ask themselves what use such a big case might have nowadays. And most of them are right, who needs to install 8 hard drives and 3 optical drives, or even an XL-ATX Mainboard.
There are too many little flaws to give a recommendation. At a price of 130 Euro even the nice features such a built-in SATA bay and 6 USB ports cannot even out these flaws.
– Front and top covers are connected by plastic pins which are hard to unlock.
– Drive trays are made from cheap plastic and rattle in the bays.
– A longer dust filter on the bottom would also protect an additional fan in the middle. The front dust filter is attached with screws.
– Just the PSU is decoupled. Fans and drives can carry over vibrations to the case.
– The case needs 3 molex plugs for power connection, one of which is needed solely for the two red LED stripes on the top.
The case is overall well built. We found neither sharp edges nor faults in the coating. The fans are overall relatively quiet but are at 1200 rpm operated too fast in our opinion. Most fans get significantly more quiet at speeds below 800 rpm.
Discuss in our forum and share experiences about the Aerocool XPredator II …
Here you can buy the Aerocool Predator.
Read on in the hardware test area with several hardware reviews …