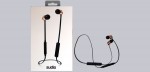 Sudio is a relatively young company from Sweden. They want to combine high quality in-ear and earbud earphones with elegant design. We got our hands on the model Vasa Bla (the a is pronounced similar to the o in or), which are Bluetooth in-ear earphones with an integrated microphone. You can choose between 4 fashionable colors combinations, black, white, blue or pink. First two got rose gold and the latter two golden highlights.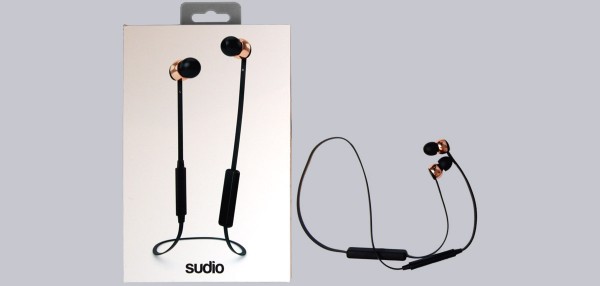 Thanks for the support …
Many thanks for the support of Hipp0campus and the manufacturer Sudio Sweden.
The Sudio Vasa Blå In-Ears can be purchased directly from the manufacturer with worldwide free shipping. You'll also find them on Amazon for about 77 Euro.
Here you can buy Sudio Vasa Bla.
The delivery of the Sudio Vasa Bla …
The earphones got to us in a padded envelope, the actual box arrived undamaged even though it travelled through half of europe.
The white box gives a suggests that there has been a focus on design. These earphones would totally fit in an Apple Store.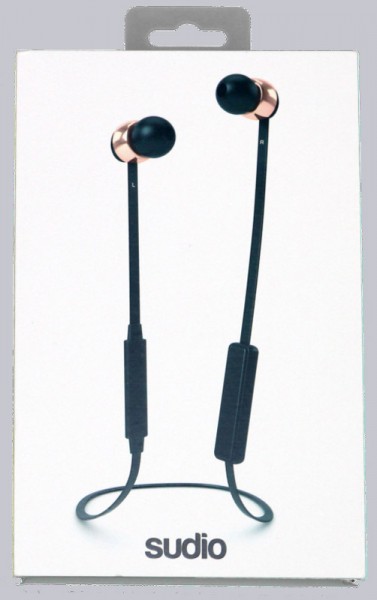 On the back we get an overview of the different parts.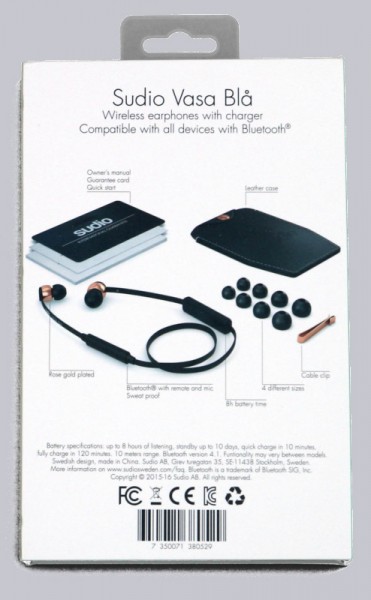 The top opens easily because it is only attached by a magnetic clasp. Underneath we find well labelled boxes with the earphones and accessories.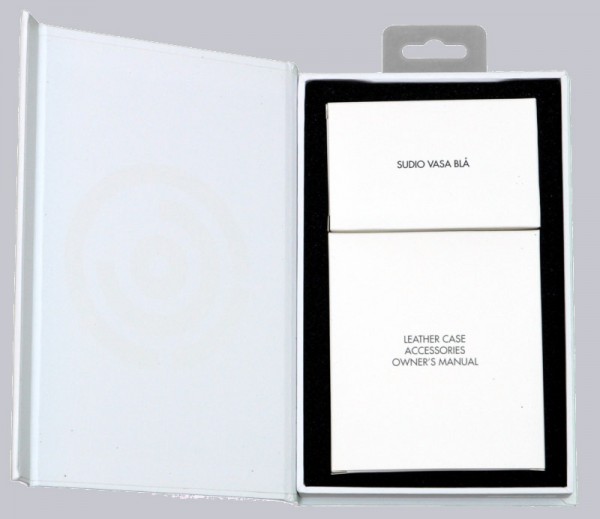 Accessories …
For accessories you will find a leather case, a metal clip to attach the earphones for example to your collar and silicone sleeves in 4 different sizes.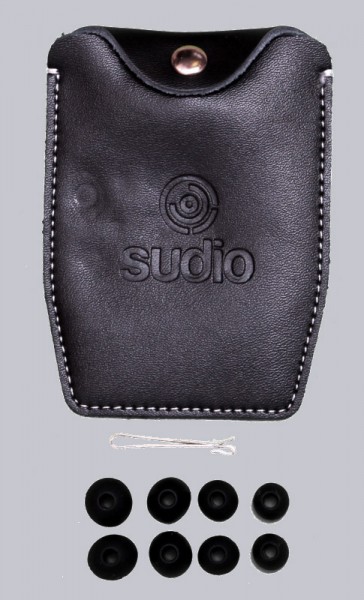 Other extras are a warranty card, a more or less detailed manual and a credit card sized short-manual.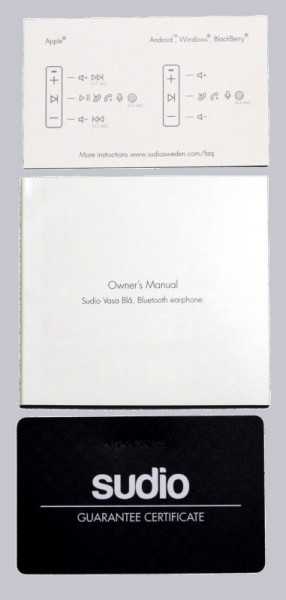 Inside the other box you'll find apart from the earphones a short (micro-) USB cable.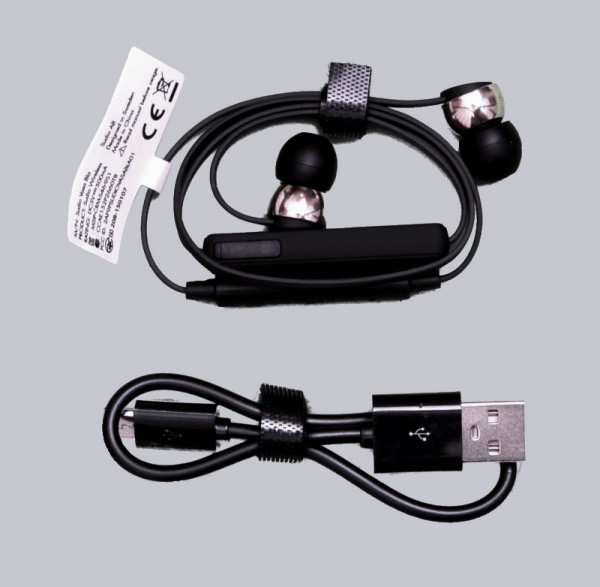 Sudio Vasa Bla technical data …