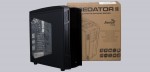 Layout, design and features exterior …
When viewed from the fron you can see some hints of the aggressive design. In the upper part you can remove 3 panels to install optical drives. Below you find a big metal mesh area with two 140mm fans behind. At the side of the plastic front two metal edges protude which also have some mesh inlays.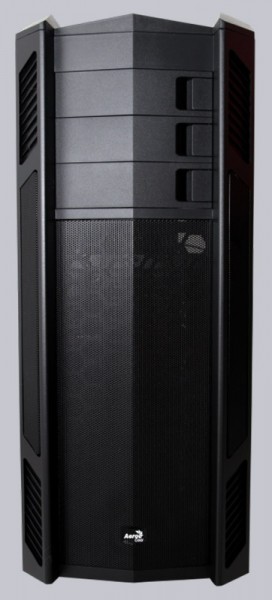 While in use the fans glow discretely red.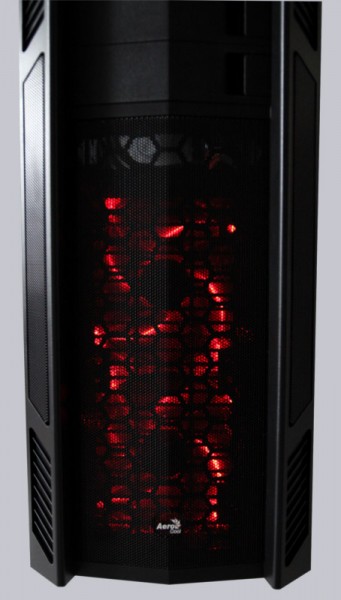 Front and top panel are made of plastic and are removable. To remove the top panel you have to pinch the middle brackets. The not very extensive manual does not address this at all. After removing the front panel you can access the front dust filter which is hold in place by screws.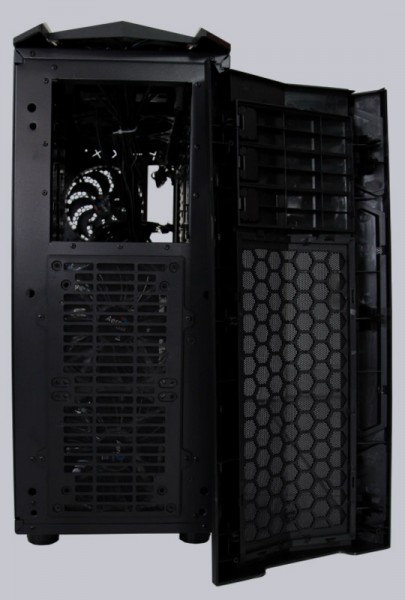 The real design highlight is the top panel, which can be split into two sections.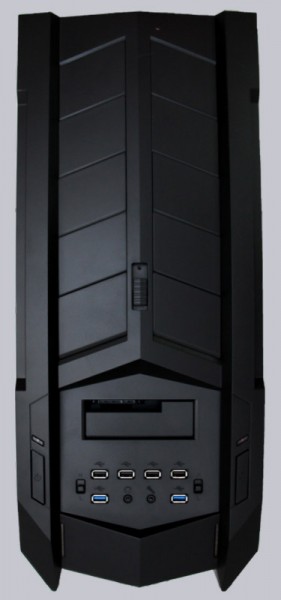 The front part contains ports, controls and some lighting.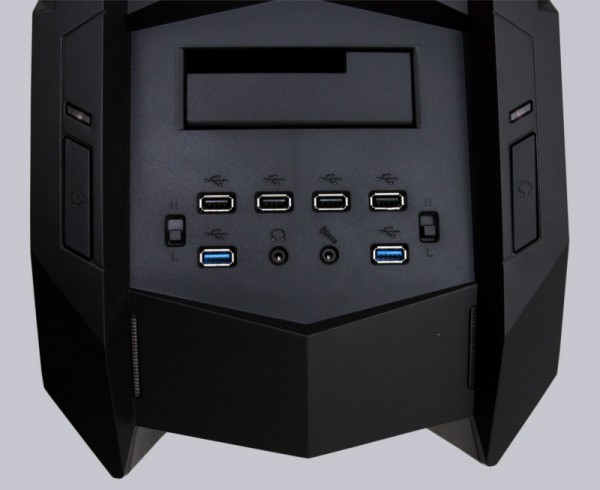 The very similar looking on/off and reset buttons contain a risk of confusion.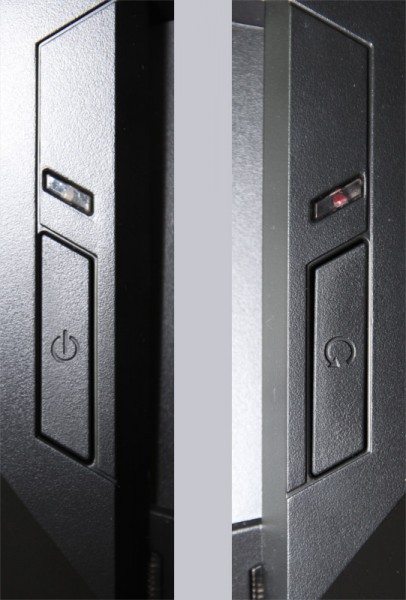 There are two discrete red light elements without any further function, one status LED in bright blue and a red HDD-LED.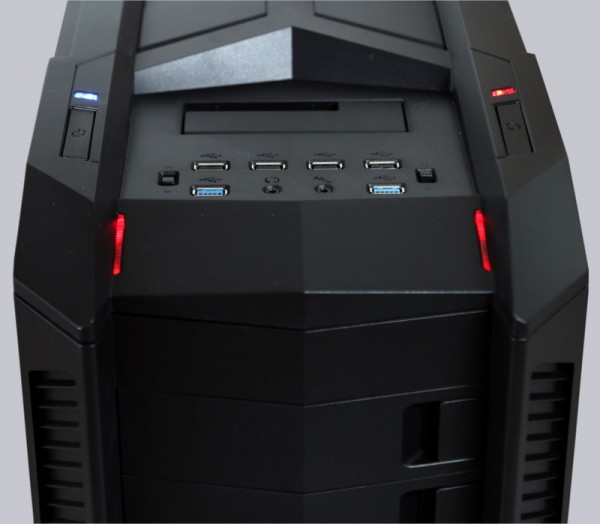 A special feature is the SATA bay. Here you can connect 2.5″/3.5″ HDD or SSD with just one hand.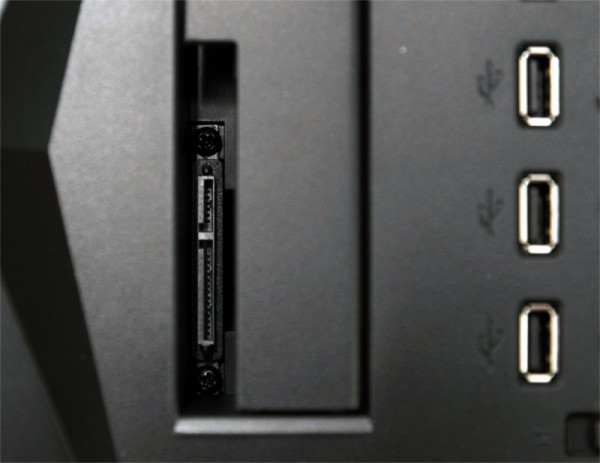 The rear area contains some air ducts.

These can be opened with a slider.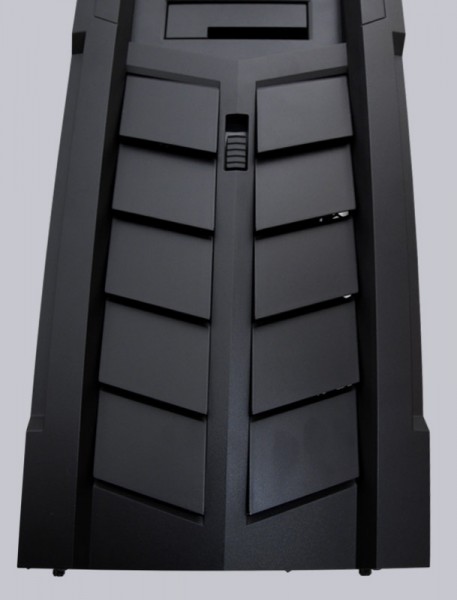 On the left side a big window cought our eye, which is still protected by plastic wrap.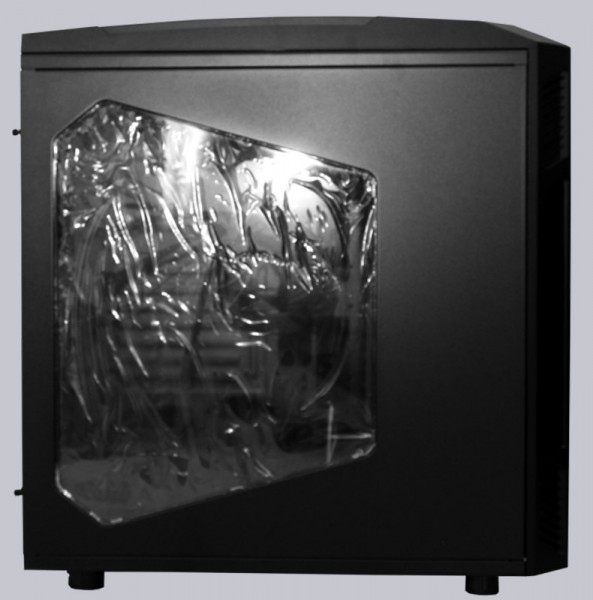 The back side does not have any special features except 4 round apertures.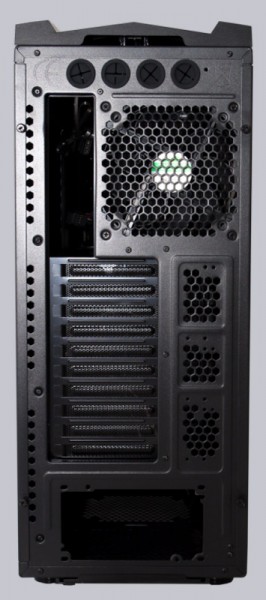 These apertures can be used for water cooling with external parts. It's questionable how many users with such a big case would need to use external components but those apertures also don't do much harm.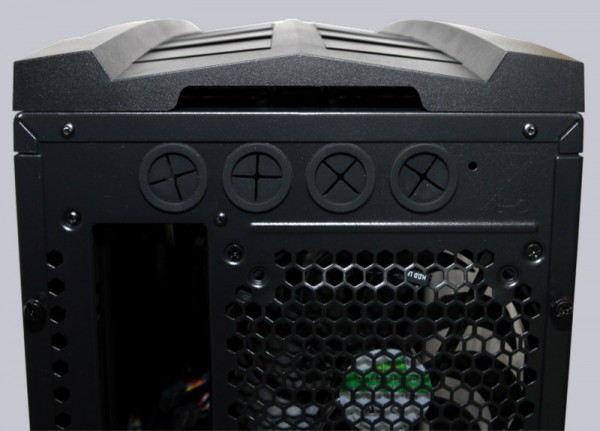 On the bottom you can see the 4 rubber feet and air inlets. The rair inlet is covered with a dust filter which protects the PSU.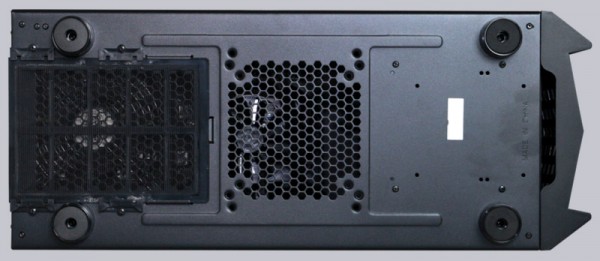 Aerocool XPredator II layout, design and features interior …