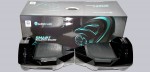 After the Hoverboard Video review there is now a detailed review of the Alienboard Batwings Hoverboard from the Summer Special. For all OCinside.de readers there is also a coupon code, with which you can buy the self-balancing board at a cheaper price. Whether the purchase is really worthwhile and how quickly you learn to ride a hoverboard, we show today in this Self Balance Board review.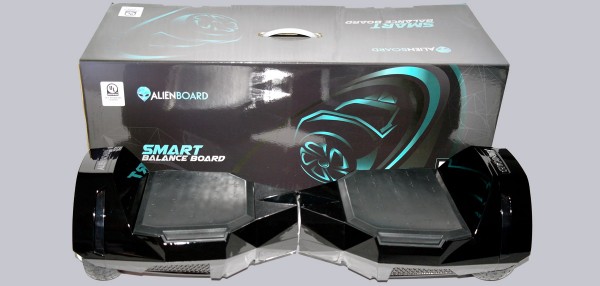 Many thanks for the support …
Many thanks for the support to Alienboard for the fast delivery.
The Alienboard Batwings Hoverboard has at review date a price of approx. 279 Euro.
Save 20 Euro on purchase of an Alienboard Batwings Hoverboard with coupon code ocinside.
Here you can buy Hoverboards.
The delivery of the Alienboard Batwings Hoverboard …
Weighing just under 14 kg, the parcel carrier looks a bit wrinkled when he brings this cardboard box to the door.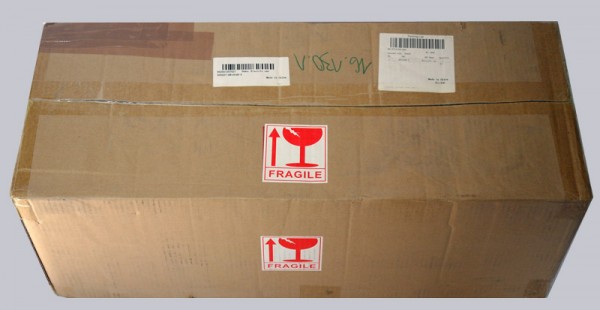 A first look into the thick-walled cardboard box gave us the certainty that this time its really not a new PC case delivered by our hard-working DHL driver.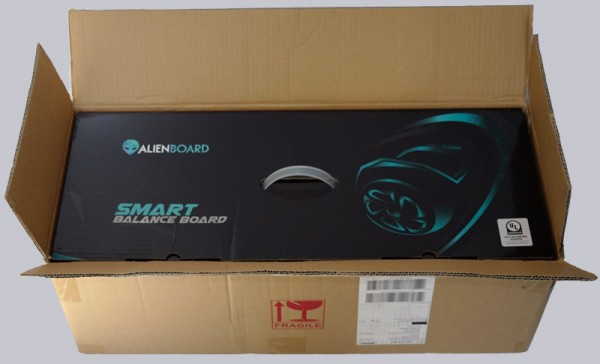 The Alienboard board board is visually very appealing.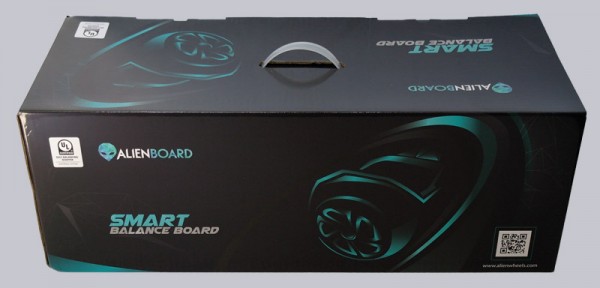 On the Smart Balance Board board side we already see some technical data, which are worth seeing.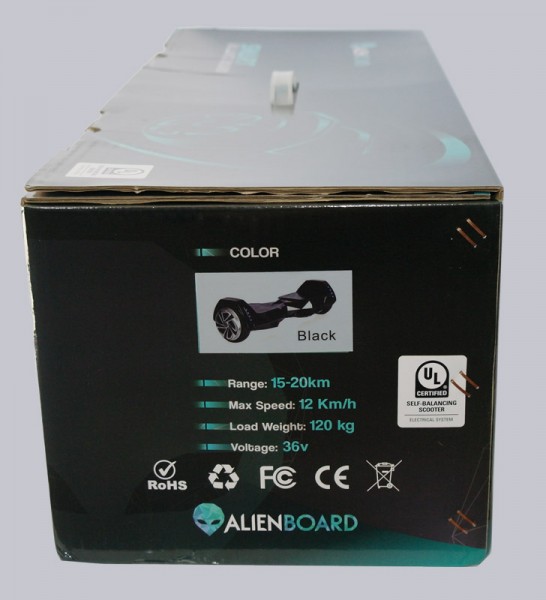 Now finally the look into the box. Since we didn't expect to find a hoverboard bag in the scope of delivery for free, we can see that the zippers (as already mentioned in the video) are not very durable.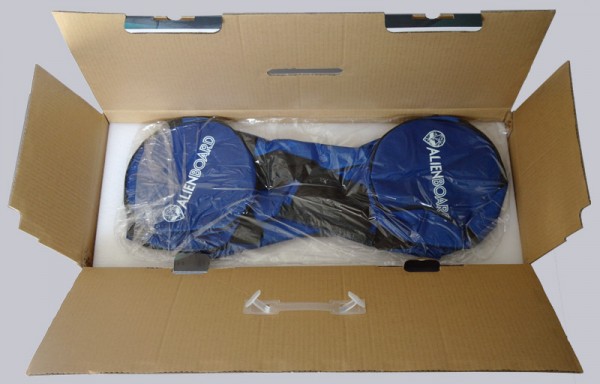 Underneath the bag is the power supply unit with Euro plug, a multilingual manual and a UL2272 certificate, which we will discuss on the next page. In the past there have been recalls of various hoverboards with fire endangering batteries, of which this certificate is a clear distinction.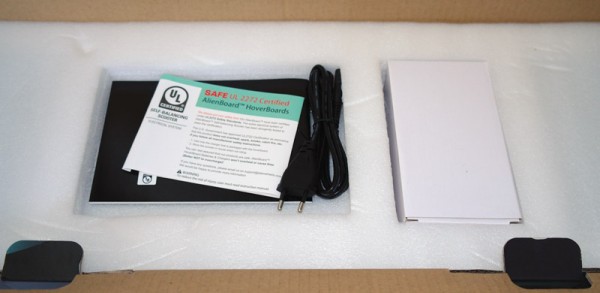 And there's finally the well packed Alienboard Hoverboard.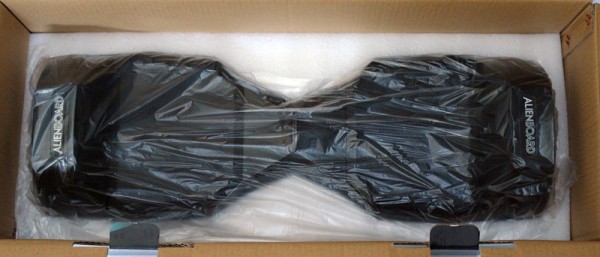 Here you can see the complete cardboard content: Hoverboard, hoverboard bag, UL2272 certificate, manual, charger and connection cable.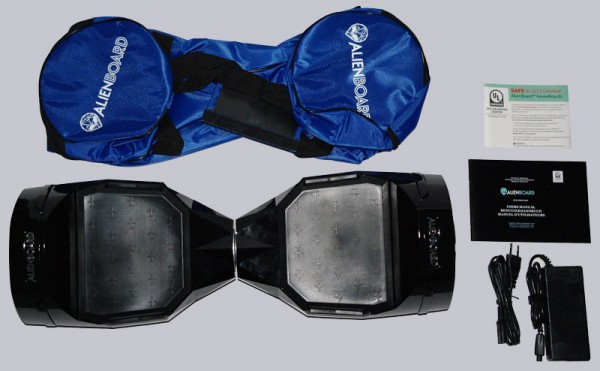 This brings us to the technical specifications of the Alienboard Batwing hoverboard.