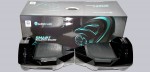 Result and general impression …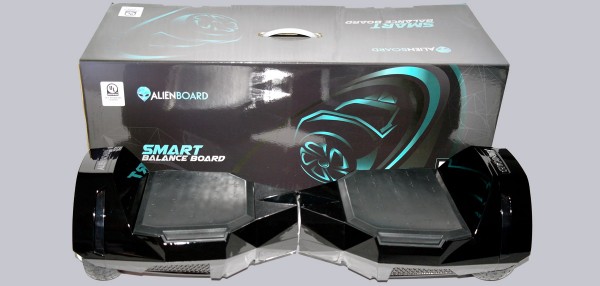 The Alienboard Batwings Hoverboard looks good, is well processed, has a powerful engine and is great fun!
All in all, the Batwings hoverboard of Alienboard.de leaves a positive impression, but there are also some criticisms …
We think that if Samsung batteries are mentioned so explicitly on the website, these batteries should be used exclusively. In addition, some technical specifications of the website are not quite the same as the supplied hover board and the manual is a little bit flawed. And the integrated Bluetooth function is only designed for music playback and cannot exchange data with common apps. We would appreciate it if one could disable the Bluetooth sound module or at least store the initial volume and require a Bluetooth code for pairing. We don't want again to nag on the bag which is included free of charge, because usually you have to buy it separately.
However, the driving fun on private terrain is not clouded by this. And anyone who has read through our test can deactivate the Bluetooth module in a few easy steps. We definitely enjoyed the little trip with the new gadget and who knows, maybe we will test one or two extraordinary vehicles here on OCinside.de in the future.
Discuss in our forum and share experiences about the Alienboard Batwings Hoverboard …
Save 20 Euro with the coupon code ocinside at Alienboard Hoverboard …
Here you can buy Self Balance Boards.
Read on in the hardware test area with several hardware reviews …